Golden Temple Hotel Siem Reap, Cambodia
The perfect place to stay amid the hustle and bustle of Siem Reap – Golden Temple Hotel – what a gem!
The Golden Temple Hotel is a small, intimate, boutique hotel located in the heart of Siem Reap; a mere 5 minutes to the popular Pub Street, the Angkor UNESCO site and close to many good restaurants.  We were picked up at the airport and received the warmest welcome from the reception staff, in hand with a cold towel and a welcome drink.  The cold towel and drink was exactly what we needed from the sticky heat.  Originally we booked directly with the hotel for a ground floor room, however on arrival we were upgraded to a pool view room on the first floor.  Fantastic!
As we stepped inside the room, we noticed how spacious, brightly coloured and charming it was.  The room was painted in a rich red vibrant colour that contrasted beautifully with the dark natural wood furniture giving it a warm, cosy feeling.  It was decorated in a traditional Khmer style with many enchanting Cambodian handicrafts dotted around the room.  With a King size bed and soft cotton sheets, we slept very well after days of exploring the many temples.  During the evenings, we sat out on our private balcony and chilled out with our feet up.  The balconies were all separated with bamboo canes to ensure privacy.  The room was so quiet you wouldn't know that you were in busy Siem Reap.  What a great find.
Amenities in the room included:
Flat screen TV and DVD player
Hairdryer
Toiletries 
In-room safe
Air conditioning
Fridge
Daily newspaper
Complimentary 2 bottles of water
Coffee & tea making facilities
Bathrobes and slippers
Free Wi-fi
By booking directly we received many benefits from the hotel:
Welcome fruit in the room
Complimentary dinner
Daily buffet breakfast
Free 60 minute Khmer massage
Free pick up and drop off at Siem Reap airport.
All this was included in the price of the stay – can't deny that this is great value for money.
A couple of times we were unable to enjoy the sumptuous buffet breakfast due to our tours starting fairly early to catch the sunrise at Angkor Wat.  The hotel offered to arrange a packed breakfast for our trip, so that we didn't miss out.
After a long day of exploring the temples, the best way to wind down was to chill out by the pool.  The pool was lovely and hardly ever busy.  There were comfortable loungers beside the pool with neatly rolled pool towels.  How could we not have a dip in the pool to cool off from the heat!
Restaurant
The hotel restaurant offers traditional Khmer and International cuisine – something there for everyone and to tickle your tastebuds!  The restaurant was small, yet elegant with views overlooking the pool.  The staff were very friendly, forever smiling and willing to help.
During our short stay we only managed to eat in the restaurant once, as there were so many restaurants we needed to visit, but we definitely had to use our complimentary Khmer dinner offer and check out the food.  There was so much to choose on the menu but we finally opted for a Khmer BBQ, which sounded delicious.  Both of us love a good BBQ and fancied sampling Khmer BBQ cuisine on our first night.
For the BBQ the waitress placed the grill directly onto our table.  Seemed like we were going to be cooking tonight. Hooray!  Various plates of  fresh vegetables and meats were placed on the table whilst a vegetable based soup filled the outer part of the grill.  This reminded me of something similar to a Mongolian hotpot, whereby the meat and vegetables are cooked in an aromatic broth.  To start the BBQ, we placed the pork fat onto the grill and cooked the beef.  I felt like a chef with my mini tongs grilling both sides of the meat.  Once the beef was cooked, we dipped the beef into the accompanying sauces of soya bean and chilli.  Steamed rice was also provided with the meal.  The beef and vegetables were cooked perfectly if I say so myself!  What a great culinary experience of do-it-yourself BBQ Khmer style.  We thoroughly enjoyed the BBQ and we left with full tummies.
Buffet breakfast included Khmer and Western options; fresh fruits, cereal, juices, a variety of pastries and sweet cakes eg brownies.  Hot options included sausages, baked beans, french toast, pancakes and eggs.
Let's not forget 'Happy Hour' of complimentary drinks and snacks from 6pm by the poolside.  Yes, that's right, complimentary.
Activities
The Golden Temple Hotel are able to arrange various private tours to Angkor Wat and other temple by private car or by tuk tuk.   
On arrival, book your complimentary 60 minute Khmer massage to avoid missing out.  We booked our massage after our tours, to release those niggly aches.  The spa on site offer a variety of treatments, including other types of massages such as aromatherapy or herbal compress and reflexology all at affordable prices.
Why not try your hand at cooking.  The Golden Temple Hotel can arrange a Khmer cooking class taught by one of their professional chefs at the hotel.  You'll be able to show off your cooking skills when you return from holiday!
We had such an enjoyable stay that we will definitely return and we highly recommend Golden Temple Hotel.  The staff were exceptional, very helpful, courteous, attentive and always greeted with a smile.  Who doesn't love service with a smile.  Nothing was too much trouble and all the staff even remembered our names throughout our stay.  We adored the little touches of complimentary massage, dinner and drinks.  Five star service without the five star prices.  Fantastic value for money … how could you not be tempted to book a stay?!
If you've stayed at Golden Temple Hotel, why not try their sister properties – Golden Temple Villa (This is actually the Villa NOT the boutique as it says at the top of the page), Golden Temple Residence, Golden Temple Retreat and Golden Temple Boutique.
Have you visited Siem Reap?  Where did you stay during your visit?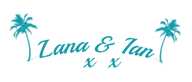 Don't forget to follow our blog with Bloglovin'
* The links used are affiliate links. By buying through the links we may receive a small commission for the sale. This has no effect on the price you pay.
Other Posts You May Like ...
For All The Latest News & Posts !
Sign up now and join us at 'WhodoIdo'
Only 'latest news & new post' notifications sent – No Spam!