Luxury Apartments Mondrian Old Town, Krakow, Poland
Stay at the beautiful luxurious apartment Mondrian in the heart of Krakow!
Krakow is a wonderful city to visit and perfect for a city break.  The city has such a variety of hotels to choose from, anything from air bnb's, affordable apartments through to 5 star and boutique hotels.  With our weekend getaways, we usually book small boutiquey hotels but for Ian's surprise birthday (yes I know, we do love our surprises!).
I decided on booking the luxurious Apartments Mondrian, located in the Old Town of Krakow, for 3 nights.  Having found some lovely boutique hotels right near the Main Square, I was a little unsure whether the bugle being played from St. Mary's Church every hour would keep us awake during the night.
What drew me to the Mondrian apartments, was the fact that it was not far from the Main Square and it was more of an aparthotel – still offering all the home comforts but with the added service.  Perfect!  There are only 8 luxurious apartments, so you'll definitely receive excellent service.
Luxury Apartments Mondrian Old Town
On arrival at the Luxury Apartments Mondrian, the concierge Alex was readily waiting for us right at the entrance.  Since our check-in was at 3pm, we thought our apartment wouldn't be ready for our early arrival.  However we were so wrong!
Our apartment was on the second floor, number 18.  As we opened the door, we were wowed at how lovely and bright this beautiful apartment was.  The windows were large to allow natural sunlight in which totally lit up the room.
This apartment had everything what we needed – a little kitchen, comfy lounge and dining area, separate double bedroom and bathroom.  The apartment was decorated to a high standard with luxurious furnishings of Italian design.  It was very modern with neutral walls and splashes of gold from the cushions to the mirror and sleek lampshades.
On the dining table much to our surprise, there was a birthday card for Ian from Alex!  For the coffee lovers, there's also a Nespresso machine.  I didn't make use of the Nespresso machine I'm afraid as I'm not too keen on coffee.
All the plates, bowls, cooking utensils and cutlery were in the cupboards … so it's just like being at home!  They even supply a variety of teas for you to enjoy throughout your stay.
To stock up the fridge, there's a little supermarket across the road less than 2 minutes away from the apartment.  I mean it can't get handier than that.  So, if you don't wish to eat out at restaurants every night, you can make use of the kitchen and prepare your own meals or just have some breakfast 🙂
The lounge area was contemporary with modern art hung on the wall.  I did very much enjoy lounging on the comfy sofa after a day of sight-seeing.  There's a choice of Apple TV and Netflix for your entertainment too.
The bedroom has a double bed and plenty of wardrobe space for your clothes.  And yes, there's hangers and an ironing board in the wardrobe too!  There's even a computer in the corner of the bedroom.  The bed was super comfy and we slept really well without being disturbed.
The bathroom was modern with black tiles from floor to ceiling.  Fitted with a powerful shower, Chopard toiletries and soft fluffy bath towels were also provided.  If you were staying at the apartment longer than a weekend, there's a washing machine/dryer to wash your clothes.
I almost forgot to mention the balcony!  It was a little too cold for us to sit out on the terrace for too long in December, but the balcony would be perfect to enjoy during the warmer months with breakfast and coffee.
Apartment Amenities
There are so many amenities provide by the Mondrian Apartments, so here's a list of a few:
Tea and coffee facilities
Washing machine and dryer
Flat-screen TV
Free Wifi, Apple TV and Netflix
Air conditioning
CD Player
In-room computer
Soundproofed room
Free toiletries
Safe deposit box
Location of the Luxury Apartments Mondrian
The location of the apartment is quite central and we think it's one of the best areas to stay in Krakow.  With the apartment being located in the Old Town of Krakow, it was close to the main sights (e.g. St Mary's Church, Main Square etc.) around an 8 minute walk and only a 10 minute walk to the Jewish Quarter, Kazmierz.  Also it's a 10 minute walk to Krakow Central Train station if you fancied doing day trips from Krakow.
Booking the Luxury Apartments Mondrian
Booking of the Mondrian apartment was really easy via Booking.com.  Straight after the booking was made, I was contacted by the concierge Alex confirming the reservation and details on how to contact him if we required any help e.g. airport transfer, day trips etc.
A private taxi service from the airport to the apartment was booked prior to arrival, just to avoid waiting for taxis as I wanted everything to be organised for our weekend break.  The cost of the taxi was 90PLN (~£18).
Alex also arranged a taxi back to the airport for us and waited for the taxi to arrive, to ensure there were no problems.  Great service!
Cost
For three nights in December, we paid 1920 PLN (~£400).
Check in: 3pm
Check out: 11am
Overall, we would highly recommend staying at the Luxury Apartments Mondrian Old Town.  This was the perfect place to stay if you still want your home comforts and the benefits of a concierge service.
Our concierge, Alex was professional, friendly and very helpful ensuring we had a memorable and relaxing staying in Krakow.  If we needed anything, we were given his mobile number and so we could contact him anytime.  He even suggested a few restaurants for us to try during our trip.  Here you can expect excellent service and hospitality!
Tip:  After your booking, if you're interested in staying at the Mondrian apartments in Warsaw, they offer 10% discount.
Have you stayed at the Luxury Apartments Mondrian?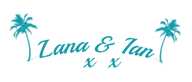 Don't forget to scroll down to the bottom to subscribe and be the first to receive new posts!
Don't forget to follow our blog at Bloglovin'
* The links used are affiliate links. By buying through the links we may receive a small commission for the sale. This has no effect on the price you pay.
Other Posts You May Like ...
4 Comments
Yvette Douglas

30/03/2019 (14:18)

These apartments are a whole new level to serviced apartments! Home comforts, a helpful concierge, all mod cons and high end decor – these are better than some of the hotels I've stayed in. Definitely one to add to my list!

Lana

30/03/2019 (17:37)

These apartments are luxurious! Excellent service too! Thanks for your lovely comment 🙂
For All The Latest News & Posts !
Sign up now and join us at 'WhodoIdo'
Only 'latest news & new post' notifications sent – No Spam!