Perfect Date Night @ The Dining Room, Rock, Cornwall
A romantic meal paired with outstanding food and attentive service.  The Dining Room is a hidden gem in Cornwall!
With our trips, we do like to spoil ourselves when it comes to food.  The last two times we stayed in Padstow, we visited The Dining Room located in the nearby coastal village of Rock.  Only a short 10 minute drive away from Padstow, why not treat yourself with a date night at The Dining Room.  The Dining Room is a family run, fine dining restaurant, offering British contemporary cuisine in an intimate setting.
On entering the Dining Room, we noticed how lovely and bright it was with a soothing and calm ambiance.  Each table was evenly spaced out with crisp white table cloths laid perfectly over each table – not a crease in sight.  The restaurant was furnished with muted colours in a contemporary style, simple yet elegant.  There were a couple of larger tables in the centre and towards the back, with the smaller tables placed on each side of the restaurant.  There is also a small bar area tucked away at the rear of the restaurant.  It was fairly quiet when we arrived and we were promptly seated at a table on the side.  
Whilst perusing the menu we ordered a bottle of wine and a carafe of water.  Each dish sounded amazing which only made it even more difficult for me to decide what to order.  First thing first, canapés were served.   A small plate with a selection of nibbles to start, to get our taste buds going.  The beetroot meringue with horse radish sandwiched in between was a delight to eat.  With a sweetness from the meringue contrasting beautifully to the creamy hot horse radish.  Next to pop into our mouths was the ham terrine with mustard mayo.  And finally the creamy goats cheese panna cotta with tomato jam.  All three were divine and out of this world!
After nibbling on the canapés, out came our amuse bouche.  Since our dietary requirements were taken during our booking, the watermelon was omitted from my amuse bouche.  A little dish of marinated fennel with fennel seed cream and cubes of spiced apple for myself and Ian had the watermelon with his.  Ian did mention that my dish with the spiced apple was a better combination compared to the watermelon.  The fennel had a slight crunch and the spiced apple was the perfect accompaniment.  A lovely and refreshing bite to start with and perfect for summer.
Waiting patiently for the starters, we dived into the homemade bread and butter; a selection of homemade white rolls with black sesame and brown rolls. I could have eaten a few more of these!  Lovely warm rolls with the slightly salted homemade butter melting on the oh so soft bread … mmmmm.  You just can't beat homemade bread.
I chose a light starter of smoked salmon, beetroot, cucumber and spiced yogurt, sprinkled with bright yellow edible flower petals.  The spiced yogurt complemented the delicate flavours from the beautiful fillet of smoked salmon.  I could have eaten this tasty dish time and time again!
Ian's starter of lamb with smoked prosciutto, goats curd and rocket pesto was delish … an explosion of flavours in the mouth.  What a colourful starter!  Both of our starters were beautifully presented and we just couldn't fault them.
For the main course, I opted for a fish dish again.  Seeing as we were close to the coast, I definitely had to sample the fresh fish here.  The fillet of turbot was cooked just the way I like, with the flakes falling apart as I cut through it with the knife.  The bouillabaisse was wonderful, very full flavoured and well seasoned.  The pink grapefruit I was unsure of, however it went perfectly well with the dish.  This was just the right portion size with plenty of smashed potato placed under the turbot.  This dish was heavenly!
Ian's main was decadent!  Beautifully cooked pink glazed duck breast, served with a confit leg, bacon, shallots and peas.  Now, if you love duck then you have to choose this dish.  This dish makes you want to keep eating!  
Did we have room for dessert?  Of course we did.  As we glanced at the dessert menu, both of us immediately knew which dessert to choose.  The cherry one!  Creamy mascarpone with fresh cherries, pistachio crumb, elderflower accompanied with refreshing cherry sorbet.  No sharing here as we both devoured our desserts.  The plates were left almost sparkly clean!  A luscious dessert indeed.
To end the meal, a selection of petit fours were served.  Our favourite was the small morsels of coconut marshmellow, coated with almond flakes.  I found the chocolate truffle a wee bit too rich.  However if you're a chocoholic you'll love this!
The food at The Dining Room was absolutely incredible and mouth watering.  The service was prompt and attentive, without being intrusive.  We've visited The Dining Room three times now and each time it has been a perfect night out.  If you happen to be staying in Padstow or nearby, then we highly recommend reserving a table here for the perfect date night!  A meal to remember.
Opening times: Wednesday – Sunday and Bank Holiday Mondays.
Tel: 01208 – 862622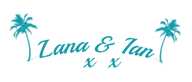 Don't forget to scroll down to the bottom to subscribe and be the first to receive new posts!
Don't forget to follow our blog at Bloglovin'
* The links used are affiliate links. By buying through the links we may receive a small commission for the sale. This has no effect on the price you pay.
Other Posts You May Like ...
For All The Latest News & Posts !
Sign up now and join us at 'WhodoIdo'
Only 'latest news & new post' notifications sent – No Spam!