Riad Papillon, Marrakech
The Riad Papillon is a luxury Riad and is described as an intimate and magical place in the heart the amazing city of Marrakech.  Riad Papillon is located in the Medina and very close to all the attractions, making it an ideal place to stay.
There are only five rooms in the Riad Papillon; Hibiscus, Bourgainvillea, Rose, Jasmine and Geranium.  Having only five rooms makes this place very intimate and having the personal service.
The Riad Papillon can be booked via Booking.com.
Marrakech Riad offers many deals from girly weekends (£149 per person) to cultural breaks (£199 per person).
I booked my hen weekend with Marrakech Riad and the deal included:
Airport transfers to and from the airport
Three nights in the Riad
Evening banquet provided on the first night
Moroccan breakfast served at anytime during the stay
Complimentary mint tea
The loan of a pay as you go mobile phone
Free wifi
Personally I think £149 for a 3 night break is such a fantastic price to include all of the above.  The service at Riad Papillon was excellent and anything you requested was no trouble to them.  The Manager of the Riad is able to book taxis, organise trips, book restaurants etc.  Breakfast was served at any time of our choice and the dinner on the first night was excellent too.  You can request lunch or snacks at the Riad; we ordered lunch one day and had minced beef served with salad and fresh local bread.  The food at the Riad is freshly made, nothing is reheated and mint tea is served all day.
The roof terrace is ideal for a spot of sunbathing or relaxing after a day haggling in the souks.
I loved my time at Riad Papillon and would recommend staying in a Riad in Marrakech.
Have you visited Marrakech? Where did you stay in Marrakech?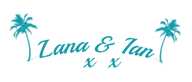 Don't forget to follow our blog with Bloglovin'
Other Posts You May Like ...
For All The Latest News & Posts !
Sign up now and join us at 'WhodoIdo'
Only 'latest news & new post' notifications sent – No Spam!