Camping in Ilfracombe – 14 Top Things To Do in this Seaside Town in North Devon, UK
Explore the wonderful seaside town of Ilfracombe in North Devon!
Thinking about where to go camping this year in the UK?  There's a plethora of campsites to choose from which can make it somewhat difficult to finally decide where to stay.  The weather is another factor to consider too especially as it can be so unpredictable here in the UK.
As you know, we both love a road trip and spending a weekend camping in Ilfracombe, North Devon was the perfect spot to escape to.  We do love glamping (luxury way of camping) too and we have some fond memories of camping over the years not only in the UK but in France.
Seeing that I hadn't visited Ilfracombe before, Ian thought camping in Ilfracombe would be a great add on to our roadtrip before heading down to Padstow.
What we enjoy most about camping is breathing in that fresh country air, having a great nights sleep outdoors, cooking your breakfast over a stove and eating it outside in the fresh air.  Carry on reading and let us try and persuade you to book your next camping trip to Ilfracombe.
Ilfracombe is a seaside town located along the beautiful coastline of North Devon.  What Ilfracombe is best known for is the huge Damian Hirst statue by the harbour.  Aside from the statue, the town is still a working fishing port and offers culinary delights using locally produced products, picturesque coastal walks and galleries featuring works from local artists.
Where to stay in Ilfracombe
Little Meadow Campsite
Little Meadow Campsite is one of the best cool campsites in this area in North Devon.  It's a dog-friendly campsite with ample space between the pitches and some even offer beautiful views of the sea and that wonderful evening sunset.
There are 50 pitches on site for motor homes, touring caravans and tents.  On arrival, we booked in at the shop and were allocated a pitch at the top of the field, about 3 minutes from the shower block and amenities.  The campsite is so peaceful and offers panoramic views of Coombe Martin Bay and the Hangman Hills of Exmoor.
The grassy pitches were nice and flat and offered a choice of being in the open or under the trees which shades you from the sun during the day, therefore keeping the inside of the tent nice and cool.  There are pitches with hook-ups too if you require electricity to charge up gadgets etc. and some wooden picnic tables nearby.
Fresh drinking water is available with taps dotted around the campsite and recycling bins over by the shower block.  The shower block was modern and super clean … don't worry there are hot showers.  And there's even hair dryers in the ladies too!
Don't you just love a fry up in the mornings?  What better way than to cook your own over a camping stove and enjoying a cuppa all with sea views.  The washing up area is close to the shower block and even from this area, you'll enjoy picturesque views whilst washing up your dishes.  With these views, it doesn't make washing dishes such a chore.
If you're camping at Little Meadow Campsite for more than a couple of days, there's a laundry room whereby tokens can be purchased at the shop.  To keep your food cool there's a free ice pack service, however donations are expected for the lifeboat charity.
There's a little shop at the campsite selling essentials such as bread, eggs, bacon and even homemade cakes.
It's so tranquil here with fantastic views and only a short drive to Ilfracombe.  This is one of our favourite campsites in the UK.
Arrival is from 12pm and pitches must be vacated by 11am on day of departure.
Pitch your tent at least 6m from the next tent.  Cars must be at least 3m away from tents.
There is Wi-Fi by the shop.  Mobile signal is weak further up the field.
Hot showers are free
Tip: Bookings in advance required especially during high season.  There's also a £20 deposit required in high season.
If Little Meadow campsite is full, then try Watermouth Valley Camping Park which is down the road before Sawmills Pub.
For a touch of luxury, book into one of the Shepherd Huts at Lydford Farm.
Shop our camping gear
Where to eat in Ilfracombe
Ilfracombe is a foodies paradise with numerous restaurants to choose from.  Most of the restaurants are located on the historic Fore Street.  Since we spent a couple of days here, we'll share with you the best places to eat.
Seventy One
What we discovered was that many restaurants were closed on a Monday, however we spotted that Seventy One was open and managed to get the last table as a walk in.  This is a lovely intimate restaurant with 22 covers, serving excellent European cuisine.  Each dish was beautifully presented using Devon's fresh ingredients.  The starter of scallops with black pudding bon bons was delicous and my main of hake with mussels in a light lemon sauce was just divine.  Definitely try the fresh seafood – you won't regret it!  Just try and leave room for dessert if you can.
The Old Sawmills
The Old Sawmills is a relaxed pub offering delicious traditional pub grub, ranging from steaks and burgers to pub classics e.g. Steak & Ale pie or Ham, egg and chips.
As we arrived at Little Meadow Campsite in the late afternoon, this was close by and only a 10 minute walk away.  I opted for the tasty fish burger and Ian went for the 12oz double burger served with chips and a side of onion rings.  All the dishes are a reasonable price.  The pub does get pretty busy seeing it's the only pub close to the campsites so you may have to wait for a table but we didn't see anyone wait for long.
Giovanni & Luca
Craving authentic Italian?  We booked a table here to try the Italian food cooked the traditional way.  The restaurant has been traditionally decorated with a cosy atmosphere.  The portions were generous and the staff were ever so friendly and welcoming.  Ian's pasta dish of chicken with mushroom in a creamy sauce was yum and my crayfish tail also in a creamy sauce was packed full of flavour.  Of course, I had to end the meal with tiramisu!
Tip:  Reserve a table in advance
If you're staying at Little Meadow Campsite, hot breakfasts were available at the campsite near us for £5.95.  Also you can grab breakfast at The Old Sawmills.
Other restaurants which we didn't have the chance to visit and received excellent reviews on TripAdvisor:
What to do in Ilfracombe
Here are our 14 top things to do in and around Ilfracombe during your getaway.
1. Indulge on Devonshire Ice cream
Try a scoop or two of creamy Devonshire ice cream. You'll be able to buy some homemade ice cream in Ilfracombe.  Walk along the beach and enjoy the ice cream in the sunshine.
2. Tunnels Beaches
Tunnels Beaches is a must see attraction when visiting Ilfracombe.  There are four tunnels which were hand carved in the 1820's and are currently open to the public.  The tunnels were carved by the Welsh miners through the hillside, leading to the tidal pool and rock pools.
The coastline has not changed since the Victorian times.  There were separate bathing pools for ladies and gentlemen, that continued right up until 1905.  This is the main beach in Ilfracombe but expect a pebbly, rocky beach not a sandy one – so take or rent something to sit or lie on..
Did you know that before the tunnels were carved out, the coves were used by smugglers?
Interesting facts about Tunnels Beaches:
6 tunnels were carved by the miners, however only 4 are still used
The tunnels took two years to carve
The length of the tunnels are over 160m
You can still see the pick marks in the walls of the tunnels
This venue is an ideal location for a wedding, with a private beach and beautiful sunsets. 
Tip:  Keep an eye out for the tidal times.  The tidal pool is visible 3 hours before and after low tide.  The best time to visit is low tide, to be able to see the tidal pool and rock pools.
3. St. Nicholas Chapel
Walk up the sloping path to St. Nicholas Chapel located on Lantern Hill by Ilfracombe Harbour. The chapel dates back to the early 14th century and was used to help guide the ships back to the harbour. To this day, it is still a working lighthouse.  From the chapel, take in the wonderful views of the sea and Ilfracombe harbour.
Price
Free but donations are welcome.
4. Take a photo of 'Verity' 
The 20.25 metre tall, stainless steel and bronze statue 'Verity' was created by Damian Hirst in 2012 and is situated on the pier.  The sculpture is of a pregnant woman holding a sword to the sky in one hand and holding the scales of justice in the other.  One half of the statue shows the anatomy of the developing foetus and the skull.  Some people may find this ugly, but it is definitely eye catching and you'll either love it or hate it – a bit like marmite 🙂  Verity refers to 'truth' and symbolises rebirth and regeneration.
5. Try Traditional Fish & Chips
Grab some traditional fish and chips and head down to the harbour and watch the sunset.  There's nothing quite like the smell of vinegar on freshly cooked chips and tasting the crispy batter coating of the fish.  There's a few places close to the harbour where you can buy fish and chips. At Lynbay Fish & Chips you have the choice to take away or eat in at their restaurant. 
6. Visit Watermouth Castle
Watermouth Castle is located outside Ilfracombe, overlooking Watermouth Cove.  In 1825 Arthur Davie Bassett built this castle for his bride.  The castle was once a convalescent home for wounded officers around 1916 and the Bassett family moved out of the castle in 1945.
There's a theme park with a variety of rides and attractions here (e.g. Adventure land, Water Show)  – a great day out for all the family.  There's also food and drink available at the Courtyard Café.  Don't forget to try the homemade ice cream and fudge.   
Tip: Watermouth Castle is a short stroll away from Little Meadow Campsite.
7. Devonshire Cream Tea
Can't visit Devon without trying a cream tea!  A light afternoon snack of freshly baked scones served with clotted cream, jam and a pot of tea.  How quintessentially British!  I'm not a big fan of cream but smothering clotted cream and jam onto the scone is a must.
What's the difference between Cornish and Devonshire cream tea you might wonder.  Well, it's the order of putting on the cream and jam.  In Devon, the clotted cream is laid on first then the jam and in Cornwall it's vice-versa.  Ian tends to eat the Cornish way and I prefer the Devonshire way.  Definitely give the cream tea a try!
8. Coastal Walk from Ilfracombe to Woolacombe
The walk along the coastal path from Ilfracombe to Woolcambe is very scenic and a perfect way to admire the views of the coastline and landscape.  There are signs for the coastal path which starts at Granville Road past the Tunnels Beaches onto the National Trust Torrs Walk, which zig zags up the hill.  There are amazing view points of the headland at Baggy Point and as you head towards Woolacombe.  There is a café along the way if you wish to stop for a bite to eat and a drink.  Woolacombe is a seaside resort with a long stretch of sandy beach.  Very popular with the surfers.
There are other walks in the area which includes Exmoor.
9. Hit the Beach
Visit the nearby beaches if you fancy dipping your toes in the cool sea and strolling along the sand with an ice cream in hand.  We spent the day at Woolacombe beach and at Croyde Bay.  Woolacombe beach has soft golden sand perfect for walks and has the instagrammable beach huts.  Croyde Bay has a sandy beach and is popular with the surfing community.  The village itself is quaint and full of charm with numerous cafés, boutique shops and outdoor atttractions.
10. Spend a day exploring Clovelly
From Ilfracombe, visiting Clovelly is a fantastic day trip to take to explore this postcard perfect town.  Now what makes Clovelly unique, is the fact that no cars are allowed in order to preserve this wonderful village (although we don't see how any vehicle is really going to drive up and down these steep and narrow streets).  Stroll along the cobbled street as past the charming cottages and stop by for a spot of cream tea or wander down to the harbour and watch the fisherman casting off the pier. We cannot recommend highly enough spending a day at Clovelly.
11. Sunset at Capstone Hill
If you're a sunset lover, then take a walk up Capstone Hill.  The walk is fairly easy and I even walked up the slope in my flip flops.  Capstone Hill is a rock which juts out into the sea and lies between the Landmark Theatre and the harbour.  The walk is circular and from the top of the hill, you'll have stunning views of the town and of the coast.  The stroll up Capstone Hill is a great way to walk off your meal!
12. Day Trip to Lundy Island
Catch a boat cruise from the harbour for a day trip out to Lundy Island.  The island is only 3 miles in length, home to many types of wildlife and is ideal for walking.  If you're lucky you might spot some dolphins following your boat.  The crossing takes around 1 hour allowing plenty of time to explore the island.
13. Ilfracombe Harbour
There are numerous attractions at Ilfracombe harbour, from boat cruises to Lundy Island, fishing trips and sunset cruises to speedboat rides for the thrillseekers.  By the harbour there are many eateries to soak in the views, or merely have a drink and watch the world go by.  Spot the purple and cream 'Dotto Land Train' which runs through the town high street.  There isn't a timetable for the train but it does run from 10am to 5pm.
Price for the land train
Adults £3.50 / Child £1.50
14. Browse the shops
Last but not least, shopping.  There's always time to browse the shops in Ilfracombe and visit the souvenir shops along the harbour and seafront.  Take home some rock candy or chocolates to indulge that sweet tooth!
How to get to Ilfracombe
Ilfracombe is very accessible by car, train and coach.
By car: Come off at Junction 27 on the M5 and follow the A361 to Ilfracombe.
By train: Trains run from London Paddington and involves a change at Barnstaple.
By coach: There's a direct daily coach service from London Victoria.
Camping in Ilfracombe is fun for families, friends and couples.  The Little Meadow Campsite has a beautiful and quiet setting with stunning views of the coastline.  The town is a great place to stop during your road trip if you're heading on to Cornwall. There are so many outdoor activities to keep you occupied whether you're staying in Ilfracombe for only a few days or a week.  A perfect escape away and a food lovers paradise!
Have you visited Ilfracombe?  Where is your favourite spot for camping in North Devon?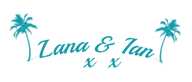 Don't forget to scroll down to the bottom to subscribe and be the first to receive new posts!
Don't forget to follow our blog at Bloglovin'
* The links used are affiliate links. By buying through the links we may receive a small commission for the sale. This has no effect on the price you pay.
Other Posts You May Like ...
2 Comments
Ilfracombe is a lovely spot. We used to go camping to Croyde a lot, so I love that part of the world. This post also made me extremely hungry! Haha.

Thanks for the tips!

Lana

19/07/2019 (19:17)

We loved North Devon! I really should go camping more in the UK, when the weather is good. 🙂
For All The Latest News & Posts !
Sign up now and join us at 'WhodoIdo'
Only 'latest news & new post' notifications sent – No Spam!