Bottomless Brunch Review: Unlimited Electro Brunch Feast @ Gaucho, London, UK
Don't miss out trying the Electro Brunch feast with bottomless food and drinks at Gaucho in London
Brunches are such a great way to catch up with friends over food and drinks.  We've been to quite a few bottomless brunches in London from Italian, Japanese to Peruvian.
I spotted a 'Time Out' offer for the Electro Brunch feast at Gaucho online; the offer included the Electro Brunch and the Premium Electro Brunch.  If you've not visited any of the Gaucho restaurants, they're an Argentinian Steakhouse, serving amazing steaks. 
We bought the vouchers for the Premium brunch straight away … we can't say no to unlimited Espresso and Pornstar Martinis!  It's been a while since our last visit to Gaucho and I thought we'd try the brunch again seeing Ian had only been there for the standard menu.
Gaucho Piccadilly
With the offer, you can book at any Gaucho participating restaurant.  I opted for the Piccadilly location down Swallow Street, as it's easy to get to and perfect to walk off the food along one of the shopping streets.  Or you could hit the nearby bars for more drinking.
Gaucho first opened its doors in London in 1994, bringing the best steaks to London.  Gaucho Piccadilly in London is the flagship restaurant located near Regent Street, offering traditional Argentine beef complemented with a Latin wine list. 
This Argentinian steakhouse is set over 3 floors and as soon as we entered the reception area, we were welcomed by the friendly staff and led upstairs to the dining area.
From the reception to the dining areas, the restaurant is modern and decorated with lavish furnishings.  The walls and ceilings are painted black which is then broken up by the mirrors and cowhide.  The restaurant was dimly lit with large silver bauble lighting hanging from the ceiling.
Bottomless Electro Brunch Feast 
The 'all you can eat', boozy weekend electro brunch includes a variety of drinks, such as beers, cocktails and non alcoholic drinks.  This brunch is perfect for anyone who is interested in the unlimited drinks or just the unlimited food. 
Electro Brunch drinks:
Gaucho Bloody Mary
Jim's Mary
Aperol Spritz
Rubia Pilsener Lager
Domaine Chandon
Juices
There's an option to upgrade to their premium brunch and for an extra £10 you get premium drinks: pornstar martini, espresso martini and an Argentine sparkling wine.
Since we had purchased the premium offer with Time Out, we straightaway ordered the pornstar and espresso martinis.  Oh my … the Gaucho cocktails were absolutely amazing!
Brunch Feast includes:
Baked Provoleta
Steak & Eggs
Choripan Sandwich
Gaucho Benedict
Eggs Florentine
Eggs Royale
Bacon Sandwich
Smashed Avocado on Toast
Oven Baked Chorizo Sausage
For the up to date menu click here.
The 180g steak and eggs was our favourite!  The steak was so juicy and soft … heavenly pillowy soft beef.  After savouring every mouthful, they were so good we kept asking for more.  The steaks had the chargrilled lines and were very well seasoned.  One of the best steaks we've tasted. 
The poached eggs for the benedict/florentine/royale were cooked to perfection with the right amount of egg oozing out when cut.  Now what makes this eggs benedict different here, is the salted beef on top of the muffin instead of ham.
I'm a huge fan of avocado on toast, so I was super happy when I saw the smashed avocado on the menu.  The toasts were finished off with a nice sprinkling of bacon bits.  If you're not a fan of bacon, you can ask to have the avocado on toast on it's own.
The oven baked chorizo sausage was served in a cast iron skillet with a plum tomato, fried egg and mushrooms.  Just like a little mini fry up!
The baked provoleta was cheesy heaven with that amazing cheese pull.  We mopped up the provoleta with the slice of sourdough toast.  It was so moorish we kept asking for more.  The caramelised onions added the perfect sweetness and the oregano gave the dish a full flavour.
The choripan sandwich was made up of a choripan sausage with chimichurri in a crusty bread.  The bacon sandwich had thick slices of juicy bacon again served in crusty bread.  I'm not too keen on crusty bread so just gobbled up the choripan and bacon on it's own.
To finish off the brunch, there was unlimited cinnamon churros with warm dulce de leche.  The first serving of churros disappeared in 5 minutes and of course we asked for more.  The churros were delicious and generously coated with cinnamon sugar.  What a great way to end the meal.
Remember that all the food is bottomless and you can order as much as you want. Well, obviously that depends on how much you can eat 😉  Every dish was cooked well and we didn't have to wait long in between the dishes.  Whilst we devoured the endless amounts of food, the DJ was playing house music in the background to get your weekend started.
Overall, this was a brunch to remember.  The unlimited electro brunch is so worth the money and there's options for vegetarians too.  If you're not looking for a boozy brunch, there's a choice of juices and non alcoholic drinks.
They have just about everything in the brunch to suit anyone's needs.  If you're a steak lover, then you would thoroughly enjoy the Argentinian steak served with a glass of Argentine sparkling wine.  The staff were professional. attentive and service was excellent. We will definitely be coming back again.
Where to stay in London
Looking for somewhere to stay during your trip to London?
Here are some hotel recommendations:
Affordable
citizenM – The citizenM hotels are luxury hotels at an affordable price.  The citizenM Tower of London offers fantastic views over London comprised with modern rooms and comfortable beds affording sweeping views – sounds perfect!
Boutique
The Henrietta Hotel – This 4 star hotel is located in the heart of Covent Garden.  Only 18 rooms are available and each unique room has an Italian design.
Luxury
Ham Yard Hotel – A five star hotel located 3 minutes away from Picadilly.  Each room is spacious, modern and luxuriously decorated with a British style.  There's a roof top terrace and massages can be booked at the on-site Spa.
Have you tried the bottomless Gaucho brunch?  Where would you recommend for our next brunch?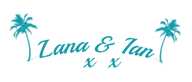 Don't forget to scroll down to the bottom to subscribe and be the first to receive new posts!
Don't forget to follow our blog at Bloglovin'
* The links used are affiliate links. By buying through the links we may receive a small commission for the sale. This has no effect on the price you pay.
Other Posts You May Like ...
2 Comments
Yvette

31/10/2019 (06:14)

This brunch was worth every penny. The expresso martinis at gaucho are very good! Service was attentive and food just kept coming! Worth a visit.

Lana

31/10/2019 (13:01)

Thanks for the comment. The martinis were amazing! Loved the unlimited steak and eggs.
For All The Latest News & Posts !
Sign up now and join us at 'WhodoIdo'
Only 'latest news & new post' notifications sent – No Spam!