Our Top Restaurants in St. Julian's, Malta
We were fortunate enough to stay at a friend's apartment in St. Julian's Bay for the past two years, so I thought I'd share with you our top restaurants and favourite places to eat – only the best for you guys!  We've eaten in quite a few restaurants, some so good that we just kept going back and a couple which I daren't go back too – ever!
So here it is, our top restaurants in St. Julian's:
Zeris
Zeris is a restaurant serving traditional Mediterranean cuisine.  This is by far our 'Top' restaurant to visit in St. Julian's – each time we go, the food is scrumptious, good ambience and stunning views of Portomaso Marina.  Booking is essential if you want to sit indoors with views of the marina, but there are a few tables outside too affording a sultry evenings dining experience.  The staff are very friendly and don't like to turn away customers and will do their best to find a table for you even if you haven't made a reservation.  The menu offers a good selection – I tend to choose a fish course (the fish and seafood is very fresh) and Ian mostly prefers meat/pasta for his main course. The food is outstanding, not too expensive and the service is excellent.  If you do decide to go, try the Vongole linguine…..its amazing! so much so that Ian ordered it on the next visit.  This restaurant is definitely worth a visit.
St. Guiliano
St. Guiliano has amazing views especially in the evening overlooking Spinola bay; it is upstairs above Raffael restaurant.  St. Guiliano serves Italian food and is known for its fresh seafood, large selection of fresh fish and mouth-watering desserts.  Here the food is very good and quite expensive, due to its prime location.  If you fancy a pizza and casual dining, then visit the sister restaurant downstairs, Raffael.  I recommend asking for Table 0, which is the table at the corner of the restaurant, for the best view of the bay.
Spinola Terrace
Spinola terrace also overlooks Spinola bay and is a little further past St. Guiliano as you walk out along the quay.  I find that this restaurant is much quieter compared to St. Guiliano or Peppino's, possibly due to its location as it's away from the other restaurants and perched above the quay above a flight of steps that give an elevated view.  I do love this restaurant with the romantic setting and picturesque views of the bay – it has become one of our favourite restaurants.  The food is always excellent and flavoursome, and the service is prompt and, let's not forget that, here you get an amuse bouche and free liqueurs!  Try the Lasagne bianca for the starter and the Grey Meagre with lemon and brown butter as the main.
Peppino's
Peppino's has been very popular with the locals and foreigners for many years due to both its excellent French and Italian cuisine, and of its location overlooking Spinola bay.  In the past, a few celebs have been spotted here including Brad Pitt and Madonna ( although not together in case Angelina is reading this 😉 )  For the best views and for romance, I recommend booking a table on the top floor of the restaurant either by the windows or outside on the balcony table overlooking the bay.  We ordered the mussels in white wine and mussels and clams in gratin to start, then a whole snapper for the main.  After these two courses, we were too full to squeeze in a dessert!  One side note is that the stairs to the upper dining area are quite steep so may be difficult for elderly or mobility impaired diners but there is adequate seating downstairs too.
Chapter One
We stumbled across Chapter One when we were trying to get our bearings on our first visit to Malta.  Chapter One is a fine dining restaurant near Portomaso on a side street; watch out as you can easily walk past it.  The menu is short which is good – it stops me for taking so long trying to decide what to order! but the choice is still varied.  The quality of the food is excellent and the service is fantastic.  We decided to opt out of the starter and go for the main course and dessert.  The food is perfect…fit for a king.  This is truly a hidden gem!
Blue Elephant
We fancied a change from Mediterranean cuisine, so decided to try out the Blue Elephant.  The Blue Elephant is known worldwide for excellent quality Thai food and this restaurant is found inside the Hilton Hotel, on the ground floor, by Portomaso Marina.  We were taken to a table outside overlooking the marina and the luxury yachts – very nice!  The staff are very helpful and friendly, good service and the food was authentic and packed with flavour.  I think we almost ordered everything on the menu just to taste, same goes with the cocktail menu!  Must say, those lychee daiquiris were very addictive!  The tables on the outside terrace are first come, first served – we arrived at 7.30pm and there were plenty of tables available.  We would definitely come back!
Caviar & Bull
Caviar & Bull is a fine-dining restaurant located inside the Corinthia Hotel, serving modern Mediterranean cuisine and experimenting with flavours.  We were taken to a table outside on the terrace with stunning views of St. George's Bay.  The service is efficient and the staff very attentive, however I feel that the staff just need to show a bit more personality.  The food is presented beautifully, tasted divine and cooked to perfection……YUM!  The food is fairly pricey here, so I would recommend this restaurant for that special occasion.
What's your favourite restaurant in Malta?  Which restaurant would you recommend us trying next? Have you been to any of our 'Top Restaurants'?
Don't forget to scroll down to the bottom  to subscribe and be the first to receive new posts!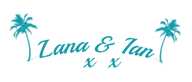 Don't forget to follow our blog with Bloglovin'
* The links used are affiliate links. By buying through the links we may receive a small commission for the sale. This has no effect on the price you pay.
Other Posts You May Like ...
For All The Latest News & Posts !
Sign up now and join us at 'WhodoIdo'
Only 'latest news & new post' notifications sent – No Spam!