Birthday Surprise @ L'Atelier de Joël Robuchon
Happy Birthday to Me at L'Atelier de Joël Robuchon!
I just love this time of year when I get to celebrate my birthday.  Ian and I are always surprising each other when it comes to birthdays…..we do love our surprises!  We took the train down to London and spent a couple of hours shopping around Covent Garden before heading for lunch at L'Atelier de Joël Robuchon.  This award winning Michelin-star restaurant is a couple of streets away from Covent Garden and serves contemporary French cuisine.  Oh, how I adore French food!  On arrival we decided to choose to sit at a table near the open kitchen so we could watch the chefs prepare the food.  I do like the idea of open kitchens to have views of the food preparation and the liveliness of the kitchen at L'Atelier de Joel Robuchon.
For lunch there was a choice of 5 courses (£95, with paired wines £154) or 8 courses (£129, with paired wines £219).  We opted for the 5 courses and Ian choose the paired wines.  I think the 8 courses would have been too much food!  The waiters were friendly, very funny and the service was excellent, I wouldn't expect anything less from a Michelin starred restaurant. The amuse bouche of foie gras, port reduction and parmesan foam was delicious, it was so delicious I was tempted to ask for another one.  Each course was perfect, the flavours went well and we could not find any fault.  When the waiter brought out the  second course of a soft boiled egg with truffle and cheese cream, I was unsure whether I would enjoy it.  On first impression the boiled egg resembled a boob!  I dived straight in and it was tasty…..TASTY! With the fourth course, Ian chose the veal cheek and I went for the quail, both were gorgeous and of course I managed to steal a bit of the veal cheek to taste! I'll let you decide what you think of the food with the foodporn pictures below!
Have you been to L'Atelier de Joël Robuchon? What's your favourite French restaurant in London?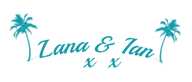 Don't forget to follow our blog with Bloglovin'
Other Posts You May Like ...
2 Comments
Constance

25/07/2018 (00:29)

I've been dying to try L'Atelier de Joel Robuchon! I've been to Joel Robuchon in Vegas and ever since I've been wanting to try his L'Atelier restaurant. All of the food looks so delicious I can't wait until I get the chance to try L'Atelier, though I'll probably be headed to the Vegas location since it's much closer for me.

Lana

25/07/2018 (14:08)

I'd love to try the Vegas restaurant. The food is outstanding! Might have to make a return trip to the London one soon 🙂
For All The Latest News & Posts !
Sign up now and join us at 'WhodoIdo'
Only 'latest news & new post' notifications sent – No Spam!