Afternoon Tea @ The Chesterfield Hotel
A Charlie and The Chocolate Factory themed afternoon tea.
As we wanted to try a themed afternoon tea, a booking was made at the Chesterfield Hotel in the heart of Mayfair.  On arrival we were taken to a table in the conservatory area, which was very bright, flooded with natural light, with green and white striped cushions on the chairs, resembling a garden area.  
If you're unable to reserve a table in the conservatory area, bookings can also be made in the Butlers restaurant; an English dining room, warm and intimate, with white table cloths and plush comfortable chairs.
With the afternoon tea, there was a choice of the Charlie & the Chocolate Factory Afternoon tea, the Chesterfield Mayfair champagne tea, Vegetarian afternoon tea and for those who have a gluten allergy, a gluten free tea.  It's great how the Chesterfield caters for everyone.  Cranberry juice with cream soda and popping candy was served in miniature glass bottles whilst we were deciding which menu to go for.   As you can tell, we chose the champagne afternoon tea with a glass of the Rosé Lanson champagne (pink champagne of course!).  The afternoon tea is the traditional tea with a twist – the twist being Charlie & the Chocolate Factory theme.  There was also a pianist playing music from the film, and the occasional 'Happy Birthday', whilst we eagerly waited for the food.
There were a selection of homemade sandwiches:
Honey roast ham with Cheddar cheese and tomato chutney on onion bread
Roast chicken with mustard mayonnaise and nibbed almonds on white bread
Scottish smoked salmon with cream cheese on brown bread
Free range egg mayonnaise and watercress on basil bread
Cucumber and cream cheese on white bread
Warm home-made chocolate chip and fruit scones served with clotted cream and homemade strawberry jam were also placed in the cake stand. YUMMY !!
The pastries looked divine and brightly coloured to match the theme:
Blueberry macaroon
Bubblegum éclair
Fizzy lifting cake
Fruity tart
Oompa Loompa cupcake
White chocolate golden egg
Milk chocolate Wonka bar
A couple of the homemade pastries were a touch too sweet and the bubblegum éclair was quite strongly flavoured.  The Wonka bar was very moorish and we had a few to take back home with us.
All the sandwiches, including the pastries and cupcakes, were available for free unlimited refills.  I think I must have eaten at least four plates of finger sandwiches – Mmmmmm.  Anything we couldn't finish was placed into a little box for us to take home.
Mr. Wonka even made an appearance during the afternoon tea giving the guests gobstoppers and the 'Golden Ticket' just like in the book.  The golden ticket can only be opened on your next visit (ooh the suspense!) and guarantees guests a discount off your next afternoon tea or a complimentary glass of champers!
The service was fantastic as always; the staff were very helpful and attentive and sang along to either the music or wishing that special someone 'Happy Birthday'.  Even though the restaurant was fully booked this didn't seem to impact the service at all.  
On the way out, there is a table filled with jars of sweets for you to pick n' mix to take home.  Who doesn't love sweets!
Average Price: £38.50 (traditional afternoon tea), £45.50 (champagne afternoon tea) $$
Tip: Request a table in the conservatory
Charlie and the Chesterfield Afternoon Tea will be running until the 20th November 2017.
Where is your favourite place for afternoon tea in London?  Have you tried a themed afternoon tea?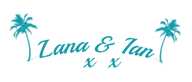 Don't forget to follow our blog with Bloglovin'
Other Posts You May Like ...
For All The Latest News & Posts !
Sign up now and join us at 'WhodoIdo'
Only 'latest news & new post' notifications sent – No Spam!