Hello Kitty The Secret Garden
Welcome to the World of Hello Kitty
When I discovered that Cutter & Squidge were opening a Hello Kitty afternoon tea for a limited period (1st June – 14th September 2016), I booked straightaway for a table for my sister and I for July 9th.  Cutter & Squidge is a cute little bakery tucked in the corner of Soho, showcasing beautiful cakes and cupcakes.  This was the first Hello Kitty pop up cafe in Europe.  A table was booked fairly early for 11.30am as this was the only time available on the Saturday.  We were given Hello Kitty wristbands and a pink lemonade, then led downstairs into the 'SECRET GARDEN'.  If you're a big fan then you would love it here!  I love the the detailing everywhere from the big illuminated Hello Kitty to the Hello Kitty plastered all over the walls.
The afternoon tea menu was extensive:
Mimmy's Pink Lemonade
Choice of Loose Leaf Tea
Kitty's Snacktime Sandwiches
Savoury Cheese Scones
Variety of sweets including Biskie and Mud Pie
White's Ice Kream
This was all for £40 per person.  A 'Tiny Tea' was offered to the children (8 years and under) for £20 per person.  Not just for adults!
When the sandwiches and sweets came out, they were shaped to Hello Kitty……so cute I didn't want to eat them!  The food was served in bamboo steamers similar to what we would see being served for Dim Sum in a chinese restaurant.  How unique is that!  I had spent so much time taking pictures of the food, I forgot that we only had one hour and twenty minutes to eat the food.  My favourite were the sweets which is totally unlike me as I usually prefer savoury.  The sandwiches were good, but not as good when compared to the sandwiches at The Langham or Brown's.  The apple pie mousse and the strawberry milkshake biskie were YUMMY.  It was my first time having a biskie so I was excited to try one…the biskie was so good I took one home for Ian to try!
I did find the berry jelly a little bit on the bland side, not tasting much of berry, however I did enjoy the lychee jelly.  Did I mention that the food was unlimited and anything you can't finish you can pack up and take home and have as a snack later.  With only an hour and twenty minutes to eat the food, I was like a hungry hippo trying to eat as quickly as possible!
The ice-cream with a choice of strawberry or chocolate sauce was served before we were given the bill. The only thing I would say is that the service was a little slow waiting for the refills and I would prefer if the seating was two hours; there just wasn't enough time to eat all the food.  Nevertheless, we enjoyed the experience and after the afternoon tea, we quickly browsed upstairs for souvenirs.
Are you a Hello Kitty fan? Would you try the Hello Kitty afternoon tea?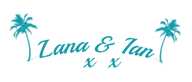 Don't forget to follow our blog with Bloglovin'
2 Comments
Karen - Kupon Girl

06/09/2017 (22:23)

I love everything, Hello Kitty! Cool restaurant! I wish there was one here in the United States 🙂

Lana

06/09/2017 (23:48)

I love Hello Kitty too! It was really cute from the Hello Kitty sandwiches to the little cakes! 🙂
For All The Latest News & Posts !
Sign up now and join us at 'WhodoIdo'
Only 'latest news & new post' notifications sent – No Spam!