Alice in Wonderland Themed Afternoon Tea @ Kona, Taj 51, London , UK
A magical Alice in Wonderland Themed Afternoon Tea in London!
How I have missed afternoon teas!  It's been at least a couple of years since I've had afternoon tea – we've been preoccupied with sampling the bottomless brunches in town.  Well, what better way to jump back on the wagon than to try the Alice in Wonderland themed afternoon tea at Kona in Taj 51 hotel in London.  Seeing it was my big birthday, I carried on with the celebrations with my friend Laura and booked a table here on a Saturday afternoon.
Location of Taj 51
The Alice in Wonderland afternoon tea is served at Kona in the 5 star, luxurious Taj 51 Buckingham Gate, located only a stone's throw away from Buckingham Palace.  This hotel was once the home of the Lords and Ladies of the Royal Court!  The location is absolutely perfect as it's so close to Buckingham Palace and you can also browse the shops on Oxford Street. Taj 51 is made up of three townhouses which overlook a pretty courtyard, offering bedrooms and signature suites.  The Michelin-starred restaurant Quilon is also located here.
Alice in Wonderland Afternoon Tea
Since we arrived at Taj 51 early, we wandered around the hotel and admired the beautiful courtyard.  When the doors finally opened at Kona, we were led to a rear table next to the window.  I adored how the tables were decorated in line with the Alice in Wonderland theme, from the huge playing cards neatly laid out on the table to the brightly coloured Madhatter's hat by the windowsill.  There were pearls delicately draped over the light pink artificial flowers and sugar pot too. What an elegant and whimsical setting … perfect for our afternoon tea.  
The staff explained about the afternoon tea menu and the selection of teas.  A glass of Prosecco is available if you like to treat yourself, for an additional £5.  If you wish to have additional sandwiches, you can have the second plate replenished for free.  As soon as the tea stand was placed on our table, we dived straight into the savouries.
The finger sandwiches included:
Alice: English cucumber and cream cheese on beetroot bread
Bird in the Tree: Chicken and Sultana on carrot bread
Footman: Tuna mayonnaise on white bread
Lory: Cornish yarg and tomato with redcurrant jelly
The finger sandwiches were cut into triangles – these were enormous and packed full of fillings.  They felt very heavy too when we picked them up to eat.  The sandwiches were neatly laid out in a row on a long plate; two of each flavour so no need to fight over your favourites!  The cucumber and cream cheese were my favourite – they definitely didn't scrimp on the fillings here.  However, we found a couple of the sandwiches had slightly dry edges.  The sandwiches were tasty but didn't wow us.  We did order another plate of sandwiches and I decided to hold back so I could leave room for the scones and pastries.
Next up were the warm scones – Mmmmmmmm…  I've never seen such a selection of scones offered for an afternoon tea before.  Do you add the clotted cream on first then the jam or vice versa?  We were truly spoilt with a selection of scones to indulge on; plain, chocolate chip and golden sultana served with Cornish clotted cream and strawberry preserve.  Must say the chocolate chip scones were lovely.  I do lean more towards chocolate though 🙂  The smell of scones always seem to make my mouth water.  The drop scones were lovely and moist and not too crumbly that they fell apart.
And finally, last but not least, the pastries.  You could tell these were intricately made and they were so brightly coloured.  The cakes and pastries were definitely inspired from Alice in Wonderland, for example the 'Drink Me' potion was a mini strawberry milkshake and the mango tart had the queen of hearts chocolate on it. 
Cakes and pastries included:
Drink Me – Strawberry potion
Pocket Watch – Bubblegum macaroon
Caterpillar's Mushroom – Raspberry marshmallow
Queen of Hearts – Mango tart
Dodo's – Watermelon jelly
Tea cup – White chocolate mousse
How cute is the tea cup with a little chocolate sign saying 'Eat Me'.  The pastries were actually quite sweet for us, perhaps even a little too sweet.  This would be ideal for those who really do have a sweet tooth.
To top all this off, there was also a vanilla sponge mini cake with sticky icing.  We were absolutely full from the sandwiches, scones and pastries, so we ended up taking the cake home.  Again I found the cake fairly sweet too.  Any sweets or scones that were not eaten during the afternoon tea, the staff packaged them in a little box for us to take home and enjoy.
Kona at Taj 51 offers a vegetarian menu option.  Click here for the vegetarian menu.
A hard back copy of the 150th Anniversary edition is available to purchase (£12) as a memento of the afternoon tea.
Themed Afternoon Teas at Taj 51
Although we booked the Alice in Wonderland tea, we noticed other guests had reserved the other themed teas.  Their tables were decorated with the themed tea they had reserved.
Other themed teas offered here include:
Jasmine Indian afternoon tea – this is a twist on the traditional afternoon tea.  The sandwiches include chicken tikka wrap and curried egg mayo on sun-dried tomato bread.  Pastries include Gajar Halwa macaroons and chocolate rasmalai cups.
Candy Striped Carousel afternoon tea – a fairground themed tea with a tasty selection of sandwiches including roast beef and horseradish and smoked salmon sandwiches.  Sweets include salted caramel ganache to coconut dacquoise.
All the themed teas at Taj 51 require a reservation of at least 24 hours in advance.
Overall, the service was friendly, attentive and we didn't feel rushed.  We took our time relaxing with our cup of tea in hand and catching up over the pastries.  If you're looking for a fun and unusual themed afternoon tea in London, then reserve a table here for the Alice in Wonderland tea. The afternoon tea is located in the heart of London and close by to Buckingham Palace.  Every effort was made to decorate the tea to the Alice in Wonderland theme.
Where to stay in London
Looking for somewhere to stay during your trip to London?  Why not stay at the Taj 51, situated close to all the sights and restaurants.
Here are some other hotel options we recommend:
Luxury 
The Chesterfield Mayfair – A traditional British luxury hotel with an award winning restaurant which is located in Mayfair and only 800m from Oxford Street.
Boutique
The Henrietta Hotel – This 4 star hotel is located in the heart of Covent Garden.  Only 18 rooms are available here and each unique room has an Italian designed.
Affordable
citizenM – The citizenM hotels are luxury hotels at an affordable price.  The citizenM Tower of London offers fantastic views over London comprised with modern rooms and comfortable beds offering sweeping views – sounds perfect!
Have you tried the Alice in Wonderland afternoon tea at Kona?  Where would you recommend for afternoon tea in London?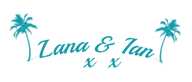 Don't forget to scroll down to the bottom to subscribe and be the first to receive new posts!
Don't forget to follow our blog at Bloglovin'
* The links used are affiliate links. By buying through the links we may receive a small commission for the sale. This has no effect on the price you pay.
For All The Latest News & Posts !
Sign up now and join us at 'WhodoIdo'
Only 'latest news & new post' notifications sent – No Spam!