La Dolce Vita Weekend Brunch: Italian Style @ Theo Randall, The Intercontinental, London
A lovely weekend brunch at Theo Randall with unlimited Prosecco and Bellinis!
What better way to gather a group of friends for an afternoon of brunch than with good food and endless bubbles … who can say no!  A couple of years ago, we tested The Cookbook Café brunch at The Intercontinental in London and thoroughly enjoyed it.  Recently seeing that the The Cookbook Café had closed and been replaced with a La Dolce Vita weekend brunch at Theo Randall,  we just had to try it.
The Theo Randall restaurant is located just inside The Intercontinental Hotel along Park Lane, in the heart of London.  This makes a great spot to start the weekend off with a brunch, then head off to see what London has to offer.  Did you know that Theo Randall gained his first Michelin star at the River Café in 1997?  In November 2006, Theo launched Theo Randall at The Intercontinental and what a success it has been. 
Brunch classics with an authentic Italian twist

- The Intercontinental
Our table was booked for 1pm and were greeted with a friendly member of staff, who then took our coats to the cloakroom.  Whilst another member of staff led us to our table in the side corner of the restaurant where we sat down and perused the menu, whilst waiting for the rest of our group to arrive.  The wooden tables are well spaced out with the comfortable seating giving this restaurant a contemporary and more intimate feel.  The interior has been decorated with muted colours, simple but effective lighting and the minimum of knick-knacks.  However, as it was the festive season, it would have been nice to see some Christmas decorations around the restaurant.
Whilst deciding on what to order for our main courses, we sipped on our proseccos and bellinis.  For the bellinis we were able to mix these ourselves – separate small jugs of white peach and raspberry purée were served for us to add to our proseccos.  Just can't resist a bellini!
La Dolce Vita actually translates to 'The Sweet Life' – the brunch offers brunch classics with an Italian twist and has been inspired for friends and family to come and dine together.  Now, there are four courses with La Dolce Vita brunch; antipasti, primi, secondi and dolci.  So there's plenty of food to go around and no need to fight over the dishes 😆 !
Antipasti Table
On the antipasti table, there's various Italian salads to enjoy with cheeses, lots of different cured meats and various Italian breads.  I like to sample everything and try not to pile all the food on one plate looking like a greedy pig person 🙂  My favourite was the beautiful burrata – fresh and creamy burrata accompanied with swiss chard and sweet red peppers.  Let me tell you … this dish will disappear fast!
Other Italian salads include 'Insalata di Fagiolini verdi' (Italian green beans, parmigiani reggiano and mixed leaves), mixed Italian leaves, olives, 'Insalata di farro' (farro salad with datterini tomatoes, cucumber, mint and basil) and tomato with mozzarella.
If you're a meat eater like me, then wander over to the cured meats selections and try the thinly sliced Black Angus beef, the prosciutto di Parma and/or salami.
For the cheese lovers, there's an array of cheeses to try with cheese sticks and fresh Italian bread.
A Taste From Theo
After finishing the antipasti table, we waited patiently for the ravioli.  And oh my was it worth the wait.  Beautiful fresh pasta filled with sweet roasted squash, ricotta and marjoram with butter and sage.  Now this course I could have eaten more of and Ian agreed too.  Unfortunately a hair was found inside one of the ravioli on Laura's plate, but this was quickly rectified and a fresh plate of ravioli was brought out immediately.
Secondi
For the main course I ordered the roast lamb.  The lamb was served pink just the way I like it, accompanied with Jerusalem artichokes, delica squash and carrots.  The dish looked very well presented, however I found the lamb a little chewy which was disappointing but the vegetables were cooked well.
I did have food envy as Ian had ordered the guinea fowl.  The portion was a good size compared to the lamb.  Of course I tasted the guinea fowl and it was outstanding! It was stuffed with prosciutto di parma, lemon zest, thyme and mascarpone and served with swiss chard and Portabello mushrooms.  The dish was packed full of flavour and the perfect meal to enjoy on a chilly afternoon.
Our friend Sanna enjoyed the roasted sea bream with fennel, potatoes, datterini tomatoes, capers and Taggiasche olives.  Mmmmm her dish looked scrumptious and was so tasty it would have been my second option for a main.
Dolci
The final course was the dessert.  A sharing plate of cakes and panna cotta was served to our table and we dived straight in.  The panna cotta was smooth and creamy, absolutely wonderful and was perfect to have with the soft chocolate cake and helped cut through the richness of the chocolate.  The lemon curd from the Amalfi lemon tart was divinely perfect, not too tart nor sweet!  I was a bit full and didn't get to try the ricotta cheese cake with pears marinated in Marsala and vanilla, but heard from the others that it was tasty. If you fancied more of the cakes, there were more laid out on the dessert table.  
Also on the dessert table, you're able to make your own crêpes.  Laura and Ian headed over to the dessert table and tried their hand at creating fresh crêpes and they were done so professionally!  An assortment of condiments were available with the crêpes, for example fresh cream, fresh blueberries, strawberries and chocolate sauce.  I would say don't go crazy with the chocolate sauce as we all found it very bitter.  However you can't beat strawberries, cream and crêpes!
All in all, La Dolce Vita is a fantastic weekend brunch perfect for birthday celebrations or even just a catch up with friends.  The service was friendly and very professional, however there were a couple of times we did have to ask for a top up of prosecco.  To sum up, it was wonderful food to enjoy from the anti pasti through to the yummy cakes.  A fabulous brunch for a great value.
Price
90 minutes of unlimited prosecco or bellinis – £49 per person
Available Saturday and Sundays from 12.30-15.30
For reservations, book directly here.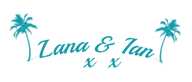 Don't forget to scroll down to the bottom to subscribe and be the first to receive new posts!
Don't forget to follow our blog at Bloglovin'
* The links used are affiliate links. By buying through the links we may receive a small commission for the sale. This has no effect on the price you pay.
Other Posts You May Like ...
For All The Latest News & Posts !
Sign up now and join us at 'WhodoIdo'
Only 'latest news & new post' notifications sent – No Spam!