Cookbook Café Brunch @ Intercontinental Hotel, Park Lane
Cookbook Café offers an ideal brunch for the foodie and Prosecco lovers!
Cookbook Café will attract the foodies and anyone more interested in alcoholic beverages due to their bottomless food and drinks.  The Cookbook Café is located inside The Intercontinental Hotel, Park Lane, central London.  There is a limit to the brunch, with the table only reserved for two hours I'm afraid, however that's still plenty of time to fully enjoy the brunch experience.
At the time when we reserved a table for brunch at Cookbook Café, they were doing refurbishments and the brunch was temporarily held at Theo Randell's dining room.  The brunch menu is offered during the weekends only from 12.30pm – 3.30pm for £52 per person Saturdays and £60 per person Sundays (with further reductions for under 17's).  Booking is essential for brunch, to avoid disappointment!
The brunch offers:
Breakfast and Starter Table
The Cold Market Table
Traditional Main Courses
The Dessert Table
Unlimited Prosecco, Bellinis, soft drinks, filtered water, tea and coffee
Let's not forget that all the food was unlimited, apart from the main course.  The last pour for alcoholic drinks was at 3pm.
First things first was to order the Prosecco and Bellinis before heading off to the breakfast table 😉  We noticed that there was a queue building up by the live cooking station, so we decided to order two Eggs Benedict while we were there.  At the live cooking station, we were able to have eggs cooked anyway or have pancakes or waffles smothered with syrup.  Why not have both!  All the condiments were laid out in front of the cooking stations and all the food was fresh and made to order.
What caught my eye was the Cold Market table offering a huge spread of  smoked salmon, sashimi, different types of salads (e.g. feta and watermelon salad, tomato and bocconcini with basil oil), selection of maki rolls, swordfish ceviche, tiger prawns marinated chilli, cheese board (100's of cheese) … I couldn't resist and had to sample everything.  Ian held back as he knew there would be more food to come (yes, I have eyes bigger than my belly!).  The ceviche was very fresh with hints of lime and coriander and the maki rolls were absolutely divine.
Service was friendly and prompt and we didn't have to ask for top ups for our drinks.  Our empty plates were cleared before we returned with more piles of food (in my case).  After we had finished with the Starter and Cold Market Tables, we eagerly awaited our main courses.  The majority of our table chose the fillet of salmon, hopefully to be lighter on our stomachs, whereas Ian went for the confit duck leg (he loves foie gras).  For the main course we had the following choices:
Confit duck leg, roasted parsnip purée, chestnuts, pumpkin parmentier and foie gras
Fillet of scottish salmon, poached king prawn, fennel, langoustine bisque and caviar
Wild mushroom ragout, smoked almonds, aged cheddar scones and white truffle oil
Unfortunately the duck leg was a bit on the small side, however both dishes were equally delicious and hearty.  At this point, we were all feeling fairly full and took a little break before the next course.
Finally to finish the brunch with desserts!  There was too much choice – great if you have a sweet tooth.  Even though I felt I could literally explode, I still placed a few mini desserts on my plate!  The mini desserts were heavenly.
As the brunch was brought to a close, we took our time to finish our Bellinis and did not feel rushed to leave at all.
Overall, a fantastic brunch with a relaxed and lively atmosphere.  Great value for money and outstanding service.  We highly recommend the Cookbook Café.
Our Price: £52 per person
Where is your favourite place in London for brunch?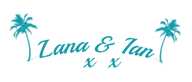 Don't forget to follow our blog with Bloglovin'
Other Posts You May Like ...
2 Comments
musanna

21/06/2017 (04:44)

I really want to eat the food, not much different from my hometown cuisine.

Lana

21/06/2017 (10:00)

The food was so delicious if you're over here you should definitely try it out.
For All The Latest News & Posts !
Sign up now and join us at 'WhodoIdo'
Only 'latest news & new post' notifications sent – No Spam!