Dalloway Terrace, London The Most Instagrammable Brunch
For those beautiful instagrammable photos, Dalloway Terrace hits the top spot!
Having met some lovely bloggers at a previous event in London, we all decided on a brunch at the most talked about restaurant 'Dalloway Terrace' (click here for further details).  The restaurant was very easy to find, located in The Bloomsbury hotel and only a couple of minutes from Tottenham Court tube station.  Dalloway Terrace is an ideal venue to catch-up with friends, offering al fresco dinning, over a spot of lunch, brunch, or even afternoon tea.  It even offers private dining for special occasions such as birthdays, weddings or corporate events. The table was booked for 1.30pm on a Sunday afternoon … perfect! which allowed me to shop  window shop down Oxford Street before meeting the girls.
Named after the eponymous character created by Virginia Woolf, an author whose name will forever be associated with Bloomsbury

- Dalloway Terrace
Upon entering the restaurant, I was greeted with smiles at the reception and immediately saw the girls sitting at the table.  Oh WOW!  The terrace area was so dreamy with green foliage and pretty little white flowers decorated on one side of the wall, and the daintiest fairly lights intertwined between them.  Truly a wonderful summer garden.  There were even neatly folded blankets placed on chairs for those chilly days. For a few minutes I couldn't help but just take in the surroundings – it was as if I had been whisked off to a magical place!
Luckily it was a beautiful summer's day with the sun peeking through, which enhanced the experience (I think).  The sun was a little strong that day and the black and white striped retractable roof was drawn out to provide shade, allowing us to capture some wonderful food photos.
The frozen cocktails had caught Jasmin's eye – we had accidentally mistaken it as a slushy machine 🙂 – and we all had the same thoughts running through our minds.  Frozen cocktails … why not!  We had requested a taster of the Rosé frozen cocktail, but instead, to our surprise, the restaurant had given us complimentary cocktails!  Oh these were the prettiest pink frozen cocktails I had ever seen and decorated with a teeny bright purple edible flower perfectly placed on top.
We sipped on our strong but refreshing cocktails whilst perusing the brunch menu.  It was quite extensive with selections ranging from french toast, muesli, eggs benedict to burger, steak and fish n'chips.  Everything sounded great on the menu, making it extremely difficult to decide on what to order.  I was tempted to have everything.
However, I finally chose the soft and fluffy blueberry buttermilk pancakes accompanied with a sweet lemon curd and fresh strawberries to cut through the sweetness.  The pancakes were fluffy, with a light crisping on the edges – perfect, just the way I liked them.  They were gorgeous and the only bad thing I have to say, was that I wished I had ordered another plate for myself!
Jasmin and Heather ordered the beer battered fish & chips served with crisp skinny fries, minty mushy peas and lashings of homemade tartare sauce.  They were kind to let me sample their dish and I wished I hadn't.  Oh my, the sea bass  flaked away perfectly and the batter was light and crisp on the bite … did I have food envy!  Quite a large portion too I must say.
May opted for the eggs benedict. The eggs were cooked perfectly with the yolk slowly oozing out as the knife cut through and served with a rich and delicious coating of Hollandaise sauce.  The bacon had the perfect delicate sweetness of honey, immaculately placed on the lightly toasted crumpets. Mouth smackingly good!
Next up were the french toasts which were our 'desserts'.  Both styles of french toast were ordered … well would be rude not to … and served with either bacon or berries.  The lightly browned french toasts were drizzled with sweet maple syrup, layered with bacon and finished off with a light sprinkle of icing sugar.  It was oh so moorish.  And they didn't hold back on the bacon rashers either, a nice healthy pile.  The maple syrup was not overly sweet and complimented the thick cut bacon, resulting in the perfect flavours with each bite.
Don't worry I tried the other style too!  The perfectly made french toasts (not stodgy at all) were served with a nice dollop of crème fraîche, fresh sweet strawberries and raspberries and decorated with a fine, wavy, crisp biscuit – it was scrumptious! Out of the two styles I loved them both I'm afraid, please don't make me choose.  They were heaven on a plate.
As our brunch was coming to an end, we were invited to continue our stay on the patio area.  We also ventured downstairs to discover another level with comfortable banquette seating areas styled in the same décor as on the terrace.
What can I say but that all the dishes were beautifully presented. The flavours were fantastic and the plates were almost left clean.  Service was faultless and the staff were friendly, attentive but not at all intrusive.  All in all, I would highly recommend visiting Dalloway Terrace! So another one to add to your list of restaurants to visit in London.  We will definitely make a return visit to sample the afternoon tea.
Price:  approximately £23 per person
Tip: We advise you to definitely book a table in advance.
Have you visited Dalloway Terrace?  Where is your favourite brunch spot?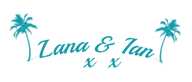 Don't forget to follow our blog with Bloglovin'
Other Posts You May Like ...
For All The Latest News & Posts !
Sign up now and join us at 'WhodoIdo'
Only 'latest news & new post' notifications sent – No Spam!