Lavender Circus Apartments Budapest, Hungary
Lavender Circus apartments decorated with unique hand drawings everywhere!
Finding somewhere to stay for my sister's hen weekend had to include the following factors – sensible budget, great location and something a little different.  I was on a mission to find somewhere we both would agree on.  Fortunately I stumbled across Lavender Circus Hostel and noted that they had an apartment located in the heart of Budapest.  Superb!  An apartment that I could add the hen decorations too and have the entire place all to ourselves for a fraction of the price of a hotel room!
For deals on Lavender Circus, check out Booking.com
What a great idea to stay in an apartment with all that extra space and offering a kitchen and lounge area to chill out in … just having the freedom to come and go as you please and the added benefit of privacy – if we wanted to go crazy baby!  The kitchen is fully equipped, (no need to even buy washing up liquid) so you're able to prepare your own meals if you don't fancy eating out.
Our taxi dropped us off outside the building and we buzzed for the apartment.  Prior to our arrival, I was corresponding with the team at Lavender Circus Hostel regarding check-in and also to arrange a bottle of Prosecco to be in the apartment on arrival.  Luckily we didn't bring any heavy bags as we had to carry them up to the apartment and there wasn't an elevator.
Upon entering the apartment, we were greeted with a big friendly smile from the receptionist.  She made suggestions on which sights to see in Budapest, where to eat and drink, and also showed us around the apartment.  This apartment is advertised as a two bed, unfortunately the second bed was quite small, just about big enough for one person and the mattress felt very 'springy'.  So it looked like I would be sharing the bed with my sister – lucky her (ha ha!).
I loved how the entire flat was decorated with hand drawings and arranged to give such a cosy feeling.  The apartment was bright and spacious with minimal furniture.  The hand drawings are the main feature here and truly make this place so unique.  The apartment is split level with the bedroom upstairs and the bathroom, open kitchen and lounge area downstairs.  The bathroom was clean and there was plenty of  hot water.
I told my sister to unpack whilst I quickly put up the hen do decorations.  Check out my handy work!
The view from the apartment was not so great … a lovely view of a side street.  We found the apartment a little far out for us and not centrally located, compared to the hostel.  It was around a 20 minute walk to Hero's Square and the thermal baths although it is close to the State Opera House but we didn't have time to book seats there.  However, the closest metro is Nyugati Pàlyaudvar and it's really easy to get around using public transport.  If you're looking for somewhere close to the River Danube, then we highly recommend Prestige Hotel.
On-site facilities:
Laundry
Cleaning service
Free Wifi
On site parking
During our stay, the apartment was a little too warm especially at night and there were only two fans keeping us cool and circulating the fresh air.  Unfortunately we were unable to open the windows for the bedroom as they were locked.
Lavender Circus apartment is great for couples or a small family and is located down a quiet street and close to many attractions.  For those on a budget, this is a comfortable stay for a great price.  The staff were ever so friendly and were very helpful in arranging the prosecco and our taxi back to the airport.
Price: 37,800 HUF (∼£105) for two nights.  Payment is cash (local currency) on arrival. 
Tips:
If you're going through Booking.com, do not pay in advance.  Lavender Circus requests full payment in cash on arrival only.
Check out is at 11am and you leave the keys in the door.
If you need a taxi to the airport, inform Lavender Circus the day before.
There is luggage storage at the hostel which is a short ride away.  The nearest metro to the hostel is Kàlvin Tér (on the blue M3 line).
Have you been to Budapest?  Where did you stay?
Searching for great hotel prices?
Check out our Weekend Guide to Budapest for ideas on what to do.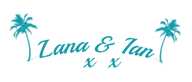 Don't forget to follow our blog with Bloglovin'
* The links used are affiliate links. By buying through the links we may receive a small commission for the sale. This has no effect on the price you pay.
Other Posts You May Like ...
For All The Latest News & Posts !
Sign up now and join us at 'WhodoIdo'
Only 'latest news & new post' notifications sent – No Spam!