Prestige Hotel, Budapest – A Lovely Boutique Hotel
Are you looking for a boutique hotel located on the Pest side and very accessible to all the sights and restaurants?  Then look no further.
 The 
Prestige Hotel
is a 4 star boutique hotel (which opened its doors in April 2015) located in the heart of Budapest.  Although this boutique hotel does not have views of the River Danube, it is only a five minute walk from the Chain Bridge and is literally round the corner from the Four Seasons Hotel.
When you first enter the Prestige Hotel, you will notice the light and airy atrium lobby with the enormous low hanging chandelier in the centre.  The check-in is very quick and the staff were very accommodating due to the fact that our luggage was lost.  Luckily the hotel provided us with toothbrushes, a razor (for Ian) and toiletries.  There are two glass elevators in the lobby which took us to our rooms.  Our room had views over the atrium which was beautiful and light.  Just as I requested.
We had a deluxe executive room which was very spacious, beautifully decorated with royal blue and gold furnishings.  There was a Nespresso machine in the room and complimentary chocolates during turn down service.  The bathroom had complimentary robes and slippers, with toiletries by the sink and a bath/shower.
For those who like to keep up with their fitness, there is a small room with dumb bells, treadmill and a bike along side a large jacuzzi and sauna to ease the muscles.  When we were there we had it all to ourselves 😉
There is a Michelin starred restaurant, Costes Downtown, on the ground floor of Prestige Hotel – so you won't need to travel far for excellent food.  The restaurant is a very relaxed affair with views of the open kitchen.  The food here is truly excellent and the service is very good too.
Our breakfasts were included in the room rate and offered a good choice of pastries, cereals, fresh fruits and cooked breakfasts.
Wifi is also available throughout the hotel.
Overall, we had a fantastic stay at Prestige Hotel in Budapest – food and service were excellent and it offered easy access to the all the central restaurants and sights.
Have you been to Budapest?  Where did you stay?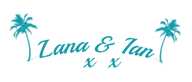 Don't forget to follow our blog with Bloglovin'
* The links used are affiliate links. By buying through the links we may receive a small commission for the sale. This has no effect on the price you pay.
Other Posts You May Like ...
6 Comments
Sarah

05/07/2018 (18:57)

What a wonderful hotel option! I stayed in a hostel nearby when in Budapest, but loved spending time at the Four Seasons for cocktails.

Lana

06/07/2018 (13:46)

Prestige Hotel has a fantastic restaurant and so close to the River Danube. Next time we'll pop into the Four Seasons for the cocktails 🙂

A colleague invited me to visit her home in Hungry when the build is completed and I have been wondered where to stay in Budapest. This looks lovely.

Lana

16/11/2017 (12:37)

Prestige hotel is fantastic and so close to the sights too! Highly recommend staying here 🙂

@fsaul

22/01/2017 (20:26)

Beautiful and beautiful photos I'm going to visit those places very soon
For All The Latest News & Posts !
Sign up now and join us at 'WhodoIdo'
Only 'latest news & new post' notifications sent – No Spam!