Delicious Tasty Food @ Tanti, Budapest
Amazing food using local fresh ingredients at Tanti!
Researching for places to eat for my sister's hen weekend, I came across a list of Michelin star restaurants.  As I had already eaten at Costes Downtown whilst staying at the wonderful Prestige Hotel near the River Danube, I wanted to try somewhere new.
Tanti (meaning 'Auntie') caught my eye as it was awarded a Michelin Star offering Hungarian dishes with a twist but at affordable prices.  Tanti received its first Michelin Star in 2015.  The restaurant prepares classic Hungarian cuisine using modern techniques in a 'homelike' environment.  Unfortunately, by the time the hen weekend came round, Tanti had lost it's star 🙁  Nevertheless, my sister and I were still determined to sample the highly reviewed dishes!
'Cooking is a craft, I like to think, and a good cook is a craftsman – not an artist'

- Anthony Boundain
Tanti is located on the Buda side, so catching a taxi was the easiest way for us to get there and to not miss our reservation.  The restaurant is strangely located inside a shopping centre.  The interior was very bright, spacious and modern with simple wooden tables creating a relaxed ambience.  I loved the large overhanging lampshades and the metallic ones in the centre of the room.  The comfortable neutral banquet seating with a mix of colourful and pale coloured cushions were very inviting.
On arrival, we were greeted with friendly faces and huge smiles.  We had a choice to be either seated outside or inside – we chose inside to escape from the heat.  The waiter led us to a table conveniently near the spirit and liquor cart.  What a selection! 
Our drinks order was taken – my sister opted for the classic Gin & Tonic and I went for the Carrot Tonic (a Hungarian speciality).  The weekly menu had a choice of 2 courses, 3 courses or by selecting the dishes individually. 
Weekly Menu (2 courses 3900 HUF / 3 courses 4700 HUF)
Starter:
Consummé
Iberico 
Scallops 
Main:
Beef
Mangalitza (Pork from a woolly pig)
Risotto
Fish
Dessert:
Coconut
Mille Feuille
White Chocolate
Well, that's a no brainer … 3 courses of course!
My starter of scallops with cucumber and elderflower was light and fresh with various textures and decorated with the daintiest flowers.  Very tasty!
My sister's starter of neatly rolled slices of Iberico ham, fresh rhubarb and a hint of basil was equally good and the prettiest plate of food I'd seen for a while!
Next up were the mains of perfectly cooked swordfish accompanied with pureed squash, dill and baby courgettes.  The fish was well seasoned and delicately flavoured.  A little taste of heaven.
You have to finish the meal with dessert right?!
Being a chocolate lover, as you may know by now, I chose the dark chocolate with mille feuille, fresh cut strawberries and strawberry compote.  The chocolate and strawberries were the perfect combination with the compote cutting perfectly through the sweetness of the chocolate.  The crunchiness of the thin crisps of mille feuille lifted the dessert to another dimension.
My sister's dessert of coconut with maracuja (passion fruit) and pecan was very light, served with a refreshing and zingy mango sorbet.  It was scrumptious!
Before paying our bill, we were given a few extra morsels of yumminess – petits fours of fudge and popcorn!
Overall, the food was delicious and super tasty indeed.  The staff were friendly, courteous and attentive and the lunch was very affordable.  We would highly recommend Tanti and would go back again if we were ever in Budapest.  Informal fine dining at incredible prices.  Don't miss out, definitely worth the visit!
Price: around £30 for two people for 3 courses and a drink
Tip: Reservations required (to book online, click here).
What's your favourite restaurant in Budapest?
Need ideas on what to see in Budapest? Then check out our Weekend Guide to Budapest.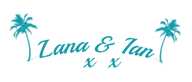 [Updated on 18th July 2018]
Don't forget to follow our blog with Bloglovin'
* The links used are affiliate links. By buying through the links we may receive a small commission for the sale. This has no effect on the price you pay.
Other Posts You May Like ...
For All The Latest News & Posts !
Sign up now and join us at 'WhodoIdo'
Only 'latest news & new post' notifications sent – No Spam!