Our Top 11 Things To See and Do in Bali, Indonesia
Bali … The Island of the Gods
A tropical Indonesian island located between Java and Lombok: this is a popular destination for tourists.  The first time I visited Bali was almost 15 years ago and I made a return trip with Ian 8 years ago.  Bali is the place where I could go back to again and again; the sunshine, picturesque rice terraces, temples, great beaches and the super friendly Balinese people.  Oh, and how could I forget the food.  There are plenty of things to see and do in Bali to keep you occupied for a two week holiday. 
Let us highlight our top eleven things to see and do in Bali.
1.  
Wander Around the Temples
Temples, temples, temples.  There are numerous Hindu temples (Pura in Balinese) dotted all over the island, probably more temples than homes!  Apparently there's over 20,000 temples on Bali!  So take your time and plan which temples to explore, as each temple is unique.  Although without a doubt, add Tanah Lot to the list which is perched on a large rock in the ocean – one not to be missed.
2.
Visit the Monkey Forest in Ubud
Have a play with the monkeys!  The monkey forest is an important spiritual, conservation centre for the village and is also home to around 600 monkeys.  There are three Hindu temples located in the monkey forest and these play a spiritual role for the village community.  Don't be afraid to walk through the monkey forest – here  you'll spot the mothers with their babies and the cheeky little monkeys playing around.  The monkeys are given sweet potato three times a day along with some local fruit, but that doesn't stop them chasing any food they see.  I've even heard stories of tourists being robbed by the cheeky macaques, so beware and keep everything safe.
3.
Enjoy a Bike Ride through picturesque Balinese Villages 
This is a fun way to see Bali.  Don't worry if you're not a great cyclist (nor was I!) as it's downhill all the way.  Woohoo!  The only thing you need to worry about are the locals casually walking across the roads or flying chickens in my case.  The bike tour will start at the top of Mount Batur volcano, then cycle your way through Balinese villages, temples and lush green rice paddy fields.  An unforgettable experience!
4.
Visit the Rice Terraces
Have a break from shopping and/or lazing on the beach to visit and enjoy the breathtaking views of the rice terraces.  The rice terraces, or padi fields, are easily accessible if you're staying in Ubud.  The terraced rice irrigation system or 'Subak' was developed as the original method of wet rice farming was very difficult in Bali.  A day trip to see the rice terraces is possible and the views are spectacular the higher up you are on the island.  The Tegallalang rice field is very popular and is truly WOW; you can walk along the rice terrace and feel free to take as many photos as you wish.
5.
Sample some Balinese Food
Balinese dishes are packed with herbs and spices and intensely flavoured.  Try the popular satay dish – chicken, fish, tofu, literally whatever you fancy served with a rich tasty peanut sauce.  Or why not try Nasi Goreng, fried rice with meat and vegetables.  For the meat lovers, sample the Babi Guling … a spit roast pig filled with vegetables and spices slowly roasted over a fire.  Mmmmmm.
6.
Find the Best Waterfalls in Bali
Aside from the beautiful rice terrace fields, did you know that Bali is home to many stunning waterfalls?  Venture away from the tourist hot spots and seek out some of the hidden waterfalls.  Tegenungan waterfall is not far from Ubud and is set in a lush green landscape with a 20m fall and a plunge pool perfect for swimming.  Or venture to more remote but spectacular falls such as Sekumpul and Banyumala Twin Waterfall: it can be useful to arrange a local guide for both of these falls as they can be tricky to find.  Note: Beware of anyone who says it is compulsory to pay for a tour to see the falls – it isn't.
7.
White Water Rafting
White water rafting is great for those who love adventure as you raft along the Ayung river which is some 75km long.  You can also book white water rafting at Telaga Waja River if you prefer a more challenging experience but both are terrific.  There are a few tour companies who can arrange this activity so check out the reviews before you book.  We thoroughly enjoyed the rafting after having done the bike tour although the 400 or so steps down to the rafting area, they are slightly steep – so be careful.  The rapids are set in the lush tropical rain forest where you make your way through rice paddies and gorges.  Two hours of action packed fun!  Note: Take some wet water shoes with good grip – your feet will thank you 😉
8.
Relax on the Beach
Many people visit Bali for the endless stretches of beaches and of course for the weather.  Choose from the many palm fringed beaches in Bali, sip on a cocktail and enjoy the tropical sunshine.  Kuta, Sanur and Nusa Dua are the most popular beaches in southern Bali – why not head to the quieter beaches like Lovina, the black sand beach in the north or the small quiet Balangan beach.  There's so many secluded beaches, I'm sure you won't be left disappointed.
9.
Watch a Traditional Balinese Dance Show
Don't miss out seeing the traditional Balinese dance, Kecak, at the cliff top Uluwatu temple.  The performers sit on the ground in a circle chanting "cak ke-cak" waving their hands in the air and moving their bodies side to side in rhythm, like a trance.  The Kecak dance is based on a famous Hindu story of the Ramayana and can be seen daily from 6pm.  Price: Around 100,000 Rupiah.
10.
Ease the muscles with a Balinese Massage
Why not pamper yourself and book in for a massage while you're in Bali – the Balinese massages are amazing here!  The massages are a mixture of traditional techniques with acupressure, reflexology and aromatherapy.  No doubt you will nod off during the treatment.
11.
Trek Mount Batur
Mount Batur is an active volcano and stands at 1717 metres above sea level.  Hike Mount Batur in darkness and reach the top just in time for sunrise.  Even though you have to get up really early don't miss out on this opportunity to stand at the top of the mountain and watch the sun come up.  You'll get to explore the mountain up close and experience the breathtaking views.
Have you visited Bali?  What are your top things to do in Bali?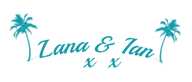 Don't forget to follow our blog with Bloglovin'
Other Posts You May Like ...
For All The Latest News & Posts !
Sign up now and join us at 'WhodoIdo'
Only 'latest news & new post' notifications sent – No Spam!