Top 15 Things to See & Do in Gili Air, Indonesia
Discover what this charming tropical island has to offer and our top things to do whilst exploring Gili Air, Indonesia!
There are three tropical islands located north west of the island Lombok; Gili Air, Gili Meno and Gili Trawangan.  The word 'Gili' means 'island' and these three iconic islands are known as the 'Gilis'.  Each Gili offers a range of things to do on the islands, so no doubt you will find something that will attract you to at least one of these Gilis 😉
Having visited the Gilis many years ago, we decided to stay on Gili Air after our wonderful trip from Lombok.  No motorised vehicles are allowed on these islands, which really means no polluting gas/petrol/diesel vehicles, as we did see a couple of electric scooters.
Gili Air
Out of the three Gilis, Gili Air is the closest to Lombok and only a short boat ride away.  The word 'air' in Indonesian means 'water'.  Gili Air has a laid back vibe and offers the best of both from the other islands; relaxing beaches similar to Gili Meno and a taste of the nightlife of Gili Trawangan.
The south of the island is more developed compared to the north and has the harbour for the boats arriving from other islands.  To the east of Gili Air there are views of the mountains in Lombok and Mt. Rinjani (which is the second largest volcano in Indonesia).  Expect quiet beaches lined with coconut trees, beautiful sunsets and amazingly tasty food.
The Island of Water, Charm & Balance
Best Things to See and Do in Gili Air
1. Spot Turtles around Gili Meno
Gili Meno is the smallest, least developed island, situated between Gili Trawangan and Gili Air.  Gili Meno is the place to be if you wish to getaway from the buzz, looking for a romantic holiday or even a honeymoon.  Take a day trip over to Gili Meno and snorkel around the best areas for turtle spotting.  Turtles live here and are often seen around Gili Meno.  Such a memorable experience to be able to snorkel and swim with these beautiful creatures.
We took a private boat over to Gili Meno and managed to see 3 turtles swimming in the water.  The turtles were slowly swimming and popping their heads up for air.  How incredible is that!  You'll find the some of the best snorkeling spots around this tropical island. 
This must see sight is the 'Nest', an underwater sculpture made up of 48 life sized statues formed in a circle.  The 'Nest' is located in front of the BASK Resort and you can easily swim out from the beach. Just beware as the current can be strong and you can easily drift away from the statues!
2. Take a Cookery Class
If you're a foodie like us, then why not learn how to make traditional Indonesian dishes by taking a cookery class.  This is the perfect memory to take home from a holiday and you'll be able to show your friends and family how to create these authentic dishes!
The cookery class is taught by professional chefs and you'll learn how to make 3 courses using the freshest local ingredients.  Learn how to make traditional dishes like Gado Gado, Mie Goreng and Kelopon.
If you're not staying on Gili Air, don't worry … just hop onto a boat/speedboat and the school is by the harbour.
3. Swing away into the Sunset
You've probably seen all over Instagram the swings on the beaches of the Gilis.  In peak season, I read that on Gili T there's often long queues for people to capture their perfect shot on the swing.
Well good news … on Gili Air there were no queues and so many swings dotted along the north and west coast of the island.  We found some of the bars and hotel resorts even had their own swing.  Take the perfect photo by swinging away watching the sun setting over the water – with a cocktail in hand of course!
4. Island Hopping Day Trip
Explore Gili Trawangan and Gili Meno by island hopping if you don't have time to stay on either of these islands.  There are 3 ways you can spend a day visiting these islands, either by public boat, private boat or take the island hopping boat which runs twice a day.  Discover the different activities and attractions for each Gili.
Gili T is the most developed and largest of the three islands.  It's also known as the party island.  Hire a bike or walk round the island in 1.5 hours.  Walk up the hill for the view point to enjoy incredible sunsets. You'll find plenty to do here from sipping on cocktails, relaxing on beaches to browsing the small stalls selling souvenirs for you to take home.
As mentioned above Gili Meno is quieter, but has uncrowded beaches, charming beachfront cafés and easy access to the best snorkel spots for seeing the turtles.
For information on boat schedules and ticket prices click here.
6. Chill out at a Beach Bar
There are numerous beach bars on Gili Air.  Head to the north east coast where you'll find laid back bars to chill out.  With a cocktail in hand its the perfect way to watch the spectacular sunsets.  During the day, relax on a sun lounger or sun bed and listen to the sound of the waves.  You'll find the best beaches west of the island.
We found the best beach in front of Vyaana Resort; they cleaned the beach area daily unlike most of the other resorts.  Unfortunately we did notice there was a fair amount of broken coral washed up onto the beaches which is due to the earthquake in 2018.
Tip:  You can use the beach side sun loungers free at Vyaana Resort if you purchase something from the menu: even just a drink.
7. Relax with a Balinese Massage
Book a Balinese massage at the luxurious Slow Spa for pure relaxation.  A visit to the Slow Spa is a an excellent way to recharge.  A Balinese massage uses techniques such as acupressure, long strokes and rolling motions to invigorate and energise the body.  There's a choice of 30, 60 or 90 minute massages and a choice for couples too.  We were very relaxed and the massage was perfect after spending a day in the sun.
8. Sample Local Food
Taste local traditional dishes at a Warung.  Warungs are usually small family run restaurants offering fantastic, tasty local food at an affordable price.  Definitely visit Warung Sunny for the best spring rolls and curry.  Warung Sunny was less than 10 minutes away from our resort. 
Tip: We recommend getting to Warung Sunny early as it gets busy fairly quickly.  They also offer cookery classes too.
9. Take a Day Trip to Lombok
Spend a day visiting the lush green island of Lombok and enjoy views of the beautiful landscape and scenery.  Explore the white soft sands of Tanjung Aan beach and take a dip into the crystal clear waters.  Trek through the forest in the north to see the cascades of Tiu Kelep  or visit central Lombok for Benang Stokel and Benang Kelambu waterfalls.  After visiting the waterfalls, watch the sunset over the rice paddies.
10. Hire a bike to explore Gili Air
Since no motorised vehicles are allowed on the Gilis, the best way to see the island is to cycle around the island, which takes roughly 90 minutes.  You can easily follow the path by the beach around the whole island.  Along the way, the bikes will get stuck on the very sandy parts of the path so expect to push for a bit!
Tip: Check with your hotel if complimentary bikes are provided.
11. Sip on a Coconut
Who else loves the coconut life?! Coconuts can be purchase at the beach bars and in restaurants.  The best way to enjoy a coconut is to escape under a palm tree on the beach and sip on the coconut water to keep you cool whilst watching the world pass by!
12. Learn to Dive
There are a few dive schools on Gili Air if you wish to learn how to dive in the warm and clear turquoise waters. The schools will take you to the best spots to see the tropical fish and coral and give you that unforgettable experience.
13. Take a Yoga class
Head to one of the yoga or wellness centres and take a yoga class for some peace and relaxation.  A variety of classes can be found from flow and meditation classes for all levels of expertise.  Yoga is definitely a must if you're looking to recharge an regenerate.
14. Try Subwing
What is Subwing?  A Subwing is made up of two boards connected on a rotatable swivel, allowing each wing to be controlled in different directions.  To steer the boards you just push down or up.  Its a unique experience of seeing the the coral reef and marine life in a fun way.  The trip takes you around the Gili islands and the maximum number is 10 people.
Tip: Pick up is either from Gili Air and Gili Trawangan
Price: IDR 450,000
15. Learn to Freedive
Freediving is for anyone who is quite fit and healthy with all levels being taught by experienced and professional instructors.  Ever wanted to be a mermaid?  You can learn to freedive in 2-3 days.  We didn't have enough time to try Freediving but its a unique and magical way to see the underwater world.  Only equipment you need is the mask, fins, snorkel and weights.
Getting to the Gilis
Private speedboat:  Our resort on Gili Air organised our private Gili island transfer from the hotel in Lombok to the island.
Price: ~ £70
Fast boat: Takes between 1-2 hours depending on the weather
Fast boat companies – gilibookings.com / baliekajaya.com / kudahitamexpress.com
Ferry: Departs from Bali Padang Bai and arrives in Lembar in Lombok (journey takes 5-8 hours).  From Lembat, take a taxi to Bangsal port (journey time 20 mins).
Plane: Take a flight to Lombok airport.  Take a taxi to Bangsal port and then take a boat to the Gilis.
Flights – Air Asia / Silk Air / Garuda Indonesia / Lion Air 
Where to Stay on Gili Air
There's a wide range of accommodation to suit all budgets from bungalows to villas.  For us, the best area to stay was north of the island where it was quieter but still accessible to beaches and restaurants.  
Budget: Tua Tua Keladi Bugalows offers a terrace or balcony with private bathroom. Breakfast is included in the price.  The bungalows are centrally located on the island, close to the harbour and restaurants.  
Boutique: Camilla Resort is only 400 m from the beach and has traditional villas with private pool and sun terraces.  Complimentary breakfasts can be taken either at the restaurant or the beach club.  Enjoy breakfast with a view at the beach club!  Free bikes to hire to explore the island.
Luxury: Anahata – Tropical Private Villas have a private pool and garden.  Super clean, contemporary design with a beautiful outdoor bathroom. Complimentary bikes and breakfasts provided.  A hidden gem on the island!
Have you visited the Gilis?  What are your recommendations?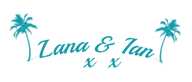 Don't forget to scroll down to the bottom to subscribe and be the first to receive new posts!
Don't forget to follow our blog at Bloglovin'
* The links used are affiliate links. By buying through the links we may receive a small commission for the sale. This has no effect on the price you pay.
Other Posts You May Like ...
For All The Latest News & Posts !
Sign up now and join us at 'WhodoIdo'
Only 'latest news & new post' notifications sent – No Spam!