One Day Quad Bike Tour Discovering Siem Reap, Cambodia
Escape the tourists and venture out into the countryside on a fun quad bike adventure!
Siem Reap is one of the major cities in Cambodia to be visited by tourists, mainly for the famous temples in Angkor.  A lively city filled with fantastic cuisine, numerous activities and accommodation to suit all budgets.  We stayed in Siem Reap for 4 days with two of those days visiting many, many temples.  If you're looking to escape the tourists, how about quad biking in Siem Reap?  Fancy a fun and exciting adventure?  Then you should definitely carry on reading this post.
After visiting so many temples, we needed to see more of the local life and see how the locals live.  And what better way to get off the beaten track, then to spend a day driving around Siem Reap on an ATV!  Let me tell you, that quad biking in Siem Reap was one of our most memorable experiences during our big trip.
We arranged our quad biking tour with Quad Adventure; Quad Adventure have been operating for around ten years and their guides are very professional and friendly.  If you read about them on Tripdadvisor, they have received excellent reviews and this was one of the reasons why we chose this company.
Quad Bike/ATV Tours in Siem Reap
There are a number of tours to choose from starting with easy rides of just over an hour to full day tours of 8 hours.  Here are the tours the company offered:
Sunset Tour
Easy Ride Tour
Discovery Tour
Half Day Tour
Full Day Tour
If you've never ridden on a quad bike before, you might want to consider a short tour like the easy ride or sunset tour.  Having had experience with quad biking in Gozo, both of us straight away decided on the full day tour of Siem Reap.  I mean, you might as well right?! Ha ha!
Safety Briefing for Quad Biking
We were picked up from our hotel by tuk tuk and transferred to their head office.  On arrival we had to complete all the necessary forms and then our guide demonstrated how to use their quad bikes.  I thought there would have been a group of us for the day tour, however each group was given their own guide.  Perfect!  We had a private tour woohoo!
Our guide was very friendly, spoke fantastic English and recommended what to see in Siem Reap and where to stop to take photos.  It's great that the guide was able to tailor the route just for us.  Helmets and face masks were given before riding the quad bikes and trust me … you'll definitely need the face masks.
We were raring to go, but before the tour started we had to have a little test ride to see how capable we were and whether we actually had quad bike experience.  Basically it was a little ride around in a big circle using the brakes and accelerator lever to stop and start.  After the safety briefing and test, if you feel nervous about driving on your own quad, perhaps consider sharing with another instead.  After our test, we were ready to start our quad bike adventure around Siem Reap.
What to see in Siem Reap by Quad Bike
Exploring Siem Reap by quad bike is an amazing way to see the local communities up close and venture outside the city.  There are so many things to do in Siem Reap besides temples, and this is definitely one of them!
When we first set off on our tour we were instructed to closely follow our guide and had great fun going faster and faster on the various dirt tracks.  Driving past the local farms and lush green rice fields you might even be able to catch the locals harvesting the rice, depending upon the season of course.
Explore the Cambodian Countryside
Now one of the things our guide told us was to watch out for the buffalo.  And what did I see while we were whizzing along on our quad bikes …. buffalo!  Seriously I don't know what happened, but when I saw the buffalo I headed off the track and ended up down in the rice field.
Yes, this could only happen to little 'ol me!  Ian turned round and was laughing his head off, shouting at me 'How did you end up in there?'  I felt so embarrassed even the local who was riding his bike stopped to laugh and point at me!  Hmmmm how was I going to get out of this.  The guide quickly came to my aid and rescued me out of the rice field.  He asked me what happened and I just replied, 'I have no idea!' ha ha.
After that incident, off we went revving our quads through the Cambodian countryside, down dirt tracks, past the small villages and local vendors selling their goods along the road side.  The locals were so friendly, smiling and waving at us as we drove past them.  We even stopped off at a local workshop and took photos of the various temples.
Tonle Sap Floating Village
The guide suggested we visit the floating village during our tour.  Seeing as it was the dry season (February), he mentioned that we should be able to drive along the road which runs through the village, as normally it is submerged by the river.  We had to drive slowly through the village as our quads would throw up a fair amount of dust. The locals would certainly not appreciate us leaving clouds of dust billowing out behind us!  There are four main villages on Tonle Sap lake which can be reached from Siem Reap: Kampong Khleang, Mechrey, Kampong Phluk and Chong Kneas.  
The houses in these floating villages are built high on thin stilts to keep the communities dry during the wet season.  The communities fish and catch shrimp as their main way to sustain themselves.
Whilst driving along the road, there were kids waving and saying hi to us.  The cheeky monkeys even hopped onto the back of my quad to hitch a ride.  I didn't notice that they were sitting there behind me until I heard a chuckle from one of them!
A quick lunch stop then more photo opportunities and off we went through the countryside.  The roads were fairly bumpy and we hardly saw any cars.  Must say towards the end of our trip, my hands did ache a little from holding the handle bars used for accelerating and slowing down.
Our tour ended back at the office and we were provided with wet towels to wipe the dirt off our faces.  You'd be surprised how much dirt is on you by the end of the day.  We were covered from head to toe in dust … I even had goggle marks.  After wiping ourselves down and cleaning all the dirt off our faces, we were dropped off back at our hotel.  We highly recommend this trip!
Tips
Wear long trousers since the quad bikes can get fairly hot during the tour
Wear comfy sturdy shoes e.g. trainers
Suggest returning to your hotel to shower after the tour and before heading out for the evening, as you'll be absolutely covered in dust.  Or even bring a change of clothes
Bring cash with you to tip the guide and to purchase any snacks or items on the tour
The guides will have wet towels with them if you wish to freshen yourself up during the trip
For beginners, suggest booking a short tour e.g. sunset or easy ride tours
What the quad bike tour includes
Guide
Safety Briefing
Water
Lunch
Pick up and drop off 
Helmet
Face Mask
Fuel
What to wear quad biking
Price 
For the full day tour:
1 person/1 quad $175
2 people / 1 quad $240
Prices for other tours are available here.
How to book the tours
You can book the tours online by completing the form on the website. and the company will confirm the booking.  We paid cash on the day.
Overall, the Siem Reap quad adventure tour was a fun and thrilling experience.  Our guide was very professional, friendly and helped us tailor our route.  He allowed us to stop whenever we wanted and take photos of our day trip.
The ATVs were well maintained and we didn't experience any problems with them during our tour.  A superb day trip from Siem Reap to escape the city and tourists, take in the lush rice fields, explore the Cambodian countryside and meet the local communities.  A quad bike adventure to remember!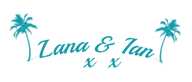 Don't forget to scroll down to the bottom to subscribe and be the first to receive new posts!
Don't forget to follow our blog at Bloglovin'
* The links used are affiliate links. By buying through the links we may receive a small commission for the sale. This has no effect on the price you pay.
4 Comments
This looks like such good fun and in the most beautiful setting too!

Lana

25/03/2019 (10:31)

It was so much fun highly recommend it 🙂

This looks fun. Last time I went on a quad bike I was in an accident but I think I'm ready to try it again. What a fun way to see Cambodia.

Lana

24/03/2019 (20:30)

Oh no hope the accident wasn't serious. Quad biking through Siem Reap is such a fun way to see the locals and countryside. 🙂
For All The Latest News & Posts !
Sign up now and join us at 'WhodoIdo'
Only 'latest news & new post' notifications sent – No Spam!