Villa 27 Resort Tajov, Slovakia
If you're looking for a relaxing, laid back, friendly resort nestled in the mountains, then consider Villa 27 Resort.
"How did you find this place?" I asked Ian, after removing my blind fold.  Ian looked at me smiling like a cheshire cat!
If you've read our previous posts, you'll know doubt know how Ian loves surprising me on special occasions   all the time, from everyday little surprises to special occasions like organising the wedding and honeymoon.  The reason for the blindfold was for me not to figure out the venue for the wedding.
Villa 27 Resort is not only ideal for families but also great if you're seeking a relaxing weekend, away from the hustle and bustle of city life.  Located in the small village of Tajov and only 7km from the picturesque town, Banská Bystrica in central Slovakia.  We hired a car at the airport and it took us a few hours to get to Villa 27 via a mix of  motorway and winding country/mountain roads.  The resort was pretty easy to find and well signposted from the road with plenty of car parking for guests.
We booked one night at Villa 27 Resort ( well, Ian had 😉 ) so literally a quick fly-by visit.  On arrival, we noticed how quiet the resort was and only one couple in sight enjoying a cup of coffee on the restaurant terrace.  The mountain fresh air, the very lush green countryside, trickling water from the nearby stream and the tweeting of birds – I knew we were going to sleep well that night.  Check in was very quick and we were allocated a room on the second floor.  The room was bright, spacious, comfortable, clean and decorated with simple and modern country pine furniture.  What I always find odd when travelling in Europe is the two single duvets on a double bed!  Is it just me??  A mini bar and TV were available in the room, however there didn't seem to be many TV channels in English but we're didn't stay long in the room anyway.  We spent the time there exploring the area around the resort including a drive further up into the mountains.  Wifi was free and connectivity was great.
Resort Facilities
On site there's a bar, an informal and elegant à-la-carte restaurant, outdoor swimming pool, sauna, rope park and miniature golf – the sauna, rope park and the golf are at additional costs.  There are further activities on offer, including cycling, fishing, skiing and an indoor children's play area for any little ones with you.
If you're feeling energetic, there are hiking trails in the surrounding area for you to explore (click here for the map).  For a less strenuous walk, try Tajovská Kopa only 0.4km away – an 18m steep slope with a cascading waterfall
Where to eat
After a long of driving from the "secret wedding venue", we dined at the à-la-carte restaurant in the evening which served Slovakia and European food.  If you didn't fancy eating at the resort, there are numerous restaurants to choose from the nearby town of Banská Bystrica.  The restaurant was very quiet, relaxed atmosphere and there were hardly any guests staying there which didn't bother us.  There was a great selection on the menu with main courses between €5-15.  We finally decided on the steak with vegetables and a choice of potato and a large glass of red wine each.  I thought there was a typo on the menu and had to double check the price of the wine … €1 for a large glass of wine.  That's right €1 and it was super quashable (what a bargain)!
The food was well presented, contemporary European dishes and the portions were a decent size too – steaks were tender, succulent and the accompanying sauce was tasty and creamy.  I love to end a meal with dessert.  Both of us chose the crepes filled with chocolate sauce and cream (in Ian's case raspberry sauce) and they were delicious.  The plates were polished off.
The next morning we went down for breakfast; a mixture of continental and hot breakfast options available with various juices, teas and coffee.  Being mint tea lovers, we ordered fresh mint tea served with honey.  Breakfast offered a generous selection – we did enjoy the tasty sausages and the freshly made fluffy omelette.
How to get to Villa 27 Resort
We flew from the UK  into Bratislava, only a two hour flight.  By car from the airport, it's roughly a two and a half hour drive.
Overall, our stay at Villa 27 Resort was very relaxing, quiet with fantastic food and wine.  The staff were polite, friendly and very helpful.  A fantastic price for this resort.  We would definitely recommend Villa 27 and will definitely stay there again when visiting.
Have you visited Slovakia?  Where are your best places to stay?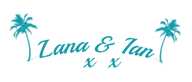 Don't forget to follow our blog with Bloglovin'
* The links used are affiliate links. By buying through the links we may receive a small commission for the sale. This has no effect on the price you pay.
Other Posts You May Like ...
For All The Latest News & Posts !
Sign up now and join us at 'WhodoIdo'
Only 'latest news & new post' notifications sent – No Spam!