A Romantic Log Cabin & Snow in Jackson Hole, Wyoming
Ever considered staying in a log cabin in Jackson Hole?  By the time you've finished reading this post, you'll want to book one!
On both occasions when we visited Jackson Hole, we stayed in both the Elk Country Inn and the Rustic Inn Creekside Resort & Spa.  The Elk Country Inn is situated in the centre of town, whereas the Rustic Inn requires a short walk into town from the opposite direction.  It totally depends on what you are looking for and what your budget is, but both of these places offer comfortable, affordable log cabins in Jackson Hole.
Elk Country Inn
Elk Country Inn is part of the group 'The Town Square Inns' and is located 4 and a half blocks from the Town Square.  The Elk Country Inn offers hotel rooms, suites and cabins … of course we opted for the log cabins.  The log cabin was spacious, warm and cosy with a real Western feel.  There was a kitchen/living area, bathroom and a separate bedroom with two Queen size beds (one for me to lounge around on whilst Ian was cooking!).  The kitchen had a hob, microwave, fridge, kettle, lots of cupboard space and plenty of cooking utensils, cutlery and crockery.  There was plenty of hanging space to dry your clothes, over a powerful hot air dryer, after a day of snowboarding.  The cabins were cleaned daily, however anything left on the kitchen worktop or table was not washed up.
Amenities included:
Complimentary Wifi
Fitness room
Hot tub
Laundry
Ski wax room
For your 5-a-day, fresh fruit was available every morning in the reception area by the hot drinks machine – did I mention that the fruit was complimentary!  Also every evening, there were free cookies available too … freshly baked (my favourite were the choc chip cookies) and super tasty hot chocolate, coffee or tea.
There was a complimentary daily shuttle to the Jackson Hole Mountain Resort (shuttle times were provided at check-in), so there was no need to worry with catching buses.  The shuttle bus was quite full in the morning, but as the Elk Country Inn was the first stop we found a seat every time.
A couple of nights we stayed in and cooked, however for the rest of the time we sampled the local cuisine.  Elk Country Inn was very centrally located and only walking distance to the world famous Cowboy Bar!  Many, many restaurants are available in the town centre from pizza, steaks, Thai to fine dining.  The nearest supermarket was a short bus ride away to stock up our cupboards with food for breakfasts, snacks and wine.
Tip:  We found it best to book the most popular restaurants at the weekends.
Rustic Inn Creekside Resort & Spa
The Rustic Inn is a luxury boutique resort, located on 12 lush acres next to the National Elk Refuge and only four blocks away from the Town Square.  There are luxury log cabins, guestrooms and luxury spa suites available at the Rustic Inn.  We stayed in a luxury creekside cabin with views of the beautiful creek.  The log cabin was spacious with a vaulted ceiling, the large windows left the cabin feeling light and airy, and was decorated in line with a Western theme.  The bathroom had underfloor heating to keep your tootsies warm (while brushing your teeth), a large walk in rain shower and Molten Brown products were also provided.  During the summer, the veranda would be ideal to sit back and unwind which we did after a hard day snowboarding.  The only downside , if any, was that there was not anywhere to really hang you snowboard gear to dry out so you had to be creative!
Room amenities included:
Complimentary Wifi
Coffee maker and Starbucks coffee
DVD player
Two bottles of water replenished daily
Microwave
Refrigerator
A gourmet buffet breakfast was included with the room rate and was served in the upstairs restaurant.  There was a great selection of either continental or cooked breakfasts and a variety of teas and coffees.  We did find it odd that the weather channel was continuously on whilst having breakfast.
There was a bistro on site serving delicious food … the burger and the pasta dish were super tasty.  To visit the local restaurants, it was only a short walk up to the Town Square.  A couple of times we used the complimentary town car (reservation was essential but never a problem).
A complimentary shuttle was provided to the mountain resort daily and seats were always available.  Note: The shuttle had to be booked the day before.
Tip:  Request a luxury cabin facing the creek.
If you still had enough energy after a full day of skiing/snowboarding,  there was a fitness centre available 24 hours.  The fitness centre was small with a few cardio machines, free weights and weight machines.  To ease those aches, there was a spa on site with treatment rooms, dry sauna and a eucalyptus steam room.
We chose many evenings to walk along the landscaped trails along the Flat Creek Preserve and Wetlands Walk.  As you can see above, you might get a chance to see an Elk or two!
The cabins at the Elk Country Inn and The Rustic Inn Creekside Resort & Spa were very spacious and comfortable.   The staff in both places were friendly, attentive and courteous.  We highly recommend staying at either one of these log cabins in Jackson Hole.
Have you stayed in a log cabin in Jackson Hole?  Where would you recommend us staying next in a log cabin?
Check out our post on photos to inspire you to visit Jackson Hole.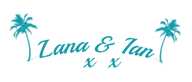 Don't forget to follow our blog with Bloglovin'
* The links used are affiliate links. By buying through the links we may receive a small commission for the sale. This has no effect on the price you pay.
Other Posts You May Like ...
For All The Latest News & Posts !
Sign up now and join us at 'WhodoIdo'
Only 'latest news & new post' notifications sent – No Spam!