Snowboarding Grandvalira El Tarter Resort, Andorra
Where to hit the slopes when snowboarding Grandvalira…
Earlier this year we were looking for an affordable winter holiday in Europe, having just come back from our fantastic honeymoon!  (Read all about our honeymoon in Australia and Samoa)  A few years ago, we flew to Andorra for a snowboarding holiday as we heard snowboarding Grandvalira was great for beginners.  This time we thought we would go back and explore all of the mountain area whilst snowboarding Grandvalira El Tarter, which we didn't do with our first trip.
So, where is Andorra?  Andorra is a small principality located between Spain and France, situated in the Pyrénées.
Home to one of the biggest ski areas in Europe …

- Nielson
We booked our trip through Nielson as they offered an unbeatable deal of £529pp (for the end of March) which included resort transfers, an all inclusive chalet, 6 day lift pass and equipment hire for a week.  How amazing is that! The flight out from London was quite early at 7.45am with Thomas Cook Airlines and landed two hours later at Lleida-Alguaire airport.  The transfer was over 3 hours, so be prepared for a long drive.  Although there is a break at Restaurant Can Valls to stretch the legs and grab a bite to eat about half way through the journey.
Chalet Casale, El Tarter
We stayed at Chalet Motxo four years ago; a traditional chalet sleeping up to 24 people, very cosy, great food and very family friendly.  This time we chose the larger chalet, Chalet Casale, which was located next to the Chalet Motxo.  Chalet Casale is a converted barn, which sleeps up to 38 people with each room being en-suite.  Wooden beams run throughout the chalet, giving it a warm, rustic feeling.  Compared to Chalet Motxo, the rooms at chalet casale were larger and the chalet was very spacious and homely with a relaxed atmosphere.  It even had a little bar too – great for those who are too tired after a day of snowboarding/skiing to venture out to a local bar.
The chalet is on top of a hill which proved challenging on a few occasions; when you've done a full days snowboarding Grandvalira the last thing you want to do is to walk up a steep hill.  However it is conveniently located only 650m to the lifts and 600m to the resort centre.
We were allocated room 502 on the top floor.  Our spacious room had two single beds pushed together with plenty of storage for clothes and hanging space to dry out your clothes.  One thing you really need is space to dry your clothes, as you don't really want to be wearing damp ski jackets and trousers the next day.  The room was simply furnished with wooden side tables and a double wardrobe. The bathroom was spacious too and very warm with the heaters ranked up to the max.  There was even a bathtub to enjoy a lovely soak after a long day of snowboarding/skiing … yes we did take advantage of this!
With our price, it included 6 evening meals with unlimited red or white wine (you heard it right!!), daily cooked breakfasts and afternoon tea.  The 3 course evening meals were pretty hearty and wholesome and we never left feeling hungry.  They served local and international cuisine using the freshest local ingredients.  Mid-week the staff get a night off and we were able to try the local restaurants and hit the town.  For any dietary requirements, the staff were informed and were happy to cater for anyone without a problem.
The food was served farm style, which meant everyone just helped themselves on the table and there was always enough food to go around.  The meals ranged from casseroles, curries to pork with couscous.  The desserts were extremely tasty, especially the bread and butter pudding and the apple crumble! Yum!
Afternoon tea was served between 4.30pm and 6pm with homemade cakes such as marble cake, chocolate yule log, victoria sponge cake etc.  The chef even prepared a surprise birthday cake for me one evening.  Ian had secretly contacted Nielson to organise a cake for my birthday (I do love surprises!).  For the evening when the staff were off, they left us lemon drizzle cake, mini meringues, bread and jam.  Great service!
There was complimentary Wifi throughout the chalet.  We did notice the Wifi did slow down a bit as everyone was using it in the evenings, which was expected.
Restaurants
There are numerous restaurants in the area or Soldeu offering various cuisines.  We chose Fat Alberts, a restaurant located in a 300 year old barn.  Fat Alberts offers a great selection of food ranging from steaks to pizza.  A casual, informal restaurant with a laid back vibe.
Other good restaurants include Merlot and Cort de Popaire.  Merlot is a village favourite known for their excellent quality of food and friendly service.  Cort de Popaire offers authentic cuisine whilst using local fresh products in a warm and cosy ambiance. 
Hit the slopes Skiing or Snowboarding Grandvalira El Tarter
The majority of peoples' first impressions of Andorra is that the area is only for beginners.  Well you're wrong!  The pistes are great for all levels from nice gentle slopes to the steep runs for the adrenaline junkies.  There are numerous spots on the slopes to enjoy a warm hot chocolate, take a break and enjoy the beautiful mountain scenery.
On our first day snowboarding Grandvalira, we took it pretty easy and tested out our skills on the blue/red runs.  Further into the week, we made our way over to the other side of the mountain, Grau Roig, enjoyed a few red runs and a couple of feisty black runs.  During our private lesson we had the chance for a private visit to the Ice Hotel – each room had detailed carvings on the wall and was equipped with sleeping bags and rugs.  There was a hot tub too! We do encourage everyone to have at least one lesson as there's always something new to learn and the the instructors are so knowledgable about the area and where to find the best powder and/or lesser known runs plus there's no waiting for lifts 😉
We did come across a couple of blue runs which flatten out quite a bit towards the end and can be tricky for snowboarders as the last thing you want to do is to take your board off and walk.  Unless you have some friendly ski pals who are willing to pull you along. Luckily we hit the end of them off of a black/red run so not such a problem…
Here's a few of the photos we captured whilst snowboarding Grandvalira El Tarter:
Aprés-Ski
There's numerous activities in the evenings or during the day to get involved in:
Husky mushing
Wine tasting at Hotel Del Clos
Book a spa treatment at Hotel Del Clos
Thermal spring spa at Caldeu.  Great to ease those aches and relax in the hammam.
Soldeu night every Friday.  Slide down the slopes in a giant rubber ring, have a bite to eat and enjoy the music. Do it all over again 😉
Shop till you drop in the tax-free shops – only a bus ride away.
Quiz night on Tuesdays
Live music every Wednesday at Hotel Del Clos
Tips:
If you're taking your own board or skis remember you may need to book this as oversize baggage or your airline can refuse it! (they're always updating their terms so remember to check).
Familiarise yourself with the area using the resort/piste map before snowboarding Grandvalira.
Grab a locker at Hotel Nordica for €25 for the week.  The lockers are located right by the slopes, which will save you from carrying your skis/boards around daily.  Also there's ample space for your skis/board & boots too.
As soon as you have settled in at the chalet, make your way to the ski resort to pick up your ski pass.
If you're looking to book ski/boarding lessons, then reserve your place on the first day to avoid disappointment.
There's a supermarket nearby (around 15 minute walk from the chalet) if you need to buy bottled water, snacks etc.
Don't drink the tap water, only use bottled water.
There's a welcome meeting on the day of arrival provided by the Nielson team.  This is a great time to ask them any questions you may have or book any activities.
Don't forget piste etiquette
What to Bring
Shop our favourites:
Overall, our holiday snowboarding Grandvalira El Tarter with Nielson was fantastic.  The staff at the Chalet Casale were ever so friendly and helpful, and even made a birthday cake for me!  The rooms were clean and the meals were extremely tasty and filling – we were never left hungry.  The resort is ideal for beginners to advanced and the instructors are highly qualified.
Price: £529pp (included flight, stay, lift pass and boot hire – super deal on 03/2017)
Have you visited Andorra?  Where's your favourite place to snowboard/ski?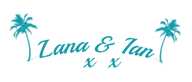 Don't forget to follow our blog with Bloglovin'
* The links used are affiliate links. By buying through the links we may receive a small commission for the sale. This has no effect on the price you pay.
Other Posts You May Like ...
For All The Latest News & Posts !
Sign up now and join us at 'WhodoIdo'
Only 'latest news & new post' notifications sent – No Spam!