Cairns to Sydney Road Trip in 4 Weeks
Surprise Road Trip. Let the adventure begin!
I was lost for words when I found out that Ian had surprised me with four weeks in Australia and a full on road trip in a motorhome for our honeymoon!  Then two further weeks in Samoa – but I'll post about that later 😉  We love to travel and what better way to see Australia but to road trip!  The last time we did a road trip was back in New Zealand FIVE years ago.  This was long overdue!  So, I thought I would share with you our road trip itinerary for our time spent travelling down the East coast of Australia.  I'm just going to warn you…  it might be a bit of a long post!
Cairns (7 days)
We hadn't made any plans where to stay or what to see, therefore making this honeymoon super exciting.  The joys of indulging in a road trip!
We spent a day in most places, however if we liked the area then it turned into two or three.  We will share with you the sights/things to do and where we stayed during our road trip (either free camping or in a campsite).
Daintree Rainforest  – the oldest surviving rainforest, home to thousands of rare species.  Try jungle surfing!
Cape Tribulation – walk along the boardwalks of the rainforest, stop off at Myall beach, Coconut beach.  Sample the strangest flavours of ice-cream at the Daintree Icecream Company
Soak up the sun and relax at the many secluded beaches eg. Palm Cove, Ellis beach
Port Douglas
Kuranda National Park
Visit a mango winery and sample sparkling mango wine and dragonfruit port!
Take the waterfall circuit in the Atherton Tablelands (There were a total of 17 waterfalls but we could only fit in 11!)
Great Barrier Reef – scuba diving
Mamu Canopy Skywalk & Paronella Park (Personally I would give Paronella Park a miss)
Stay (based on two people and a powered site)
Kurrimine, Garners and Mission Beach (1 day)
Walk along Kurrimine, Garners and Mission Beaches – totally secluded, not a peep in sight!
For the adrenaline junkies out there, try your hand at sky diving and white water rafting
Stay
South Mission Beach (1 day)
I preferred South Mission Beach compared to Mission Beach, maybe because, again, there were very few people on the beach, but also because we spotted a load of starfish!
Stay
Airlie Beach (3-4 days)
Sail the Whitsunday islands with Eco Tall Ship Adventures
Take a scenic flight and be amazed by the views of the Great Barrier Reef and the Whitsunday islands
Scuba dive
Walk along Abell Point Marina and Airlie lagoon
Stay
Took us most of the day to reach Rockhampton and we free camped at Woolwash lagoon.  This site was perfect with only one campervan in the area, and a stunning sunset as we prepared for our dinner.  The following morning, we headed to 1770…this is where Captain Cook landed (definite must see!).
Hervey Bay (2 days)
Take the ferry over to Fraser Island (no motorhomes) and self-drive a 4×4 around the island (the world's largest sand island in the world!)
Visit the beautiful lakes with crystal clear water on Fraser island
Bundaberg Rum factory
Visit the town 1770 where Captain Cook landed
Stay
Rainbow Beach and Noosa (1 day)
Quick stop at Rainbow Beach – soft yellow sand, although seemingly filled with relentless amounts of backpackers 😉  (so if you want to party then this place is brilliant but if you're looking for some quiet time then move on)
Go surfing at Noosa
Both Rainbow Beach and Noosa offer great surfing lessons
Explore Sunshine beach
Brisbane (1 day)
Explore the city as it's the capital of Queensland
Stay
Surfer's Paradise (1 day)
Learn to surf
Try one of the 4 theme parks
Explore the beaches – North Burleigh was very chilled
Stay
Byron Bay (1 day)
Try surfing
Sky diving
Visit Byron Bay Lighthouse
Stay
Stopped at Broadwater National Park for the whale watching.  We stayed overnight here and caught the gorgeous sunrise the following morning.
Coffs Harbour (1 day)
The BIG BANANA
Explore the  many sandy beaches north of Coffs eg. Emerald and Sapphire beaches
Stay
Port Macquarie (1 day)
Visit the Koala Hospital and watch the koalas being fed at 3pm
Drive along Ocena Drive and explore the many beaches
Stay
Hunter Valley (2 days)
Hunter Valley Gardens
Wine tour
Try the epic ultimate wine tasting at Hungerford Winery
Enjoy lunch at Margan Winery and sample the strawberries in the garden
Stay
Blue Mountains (3 days)
Stop off at Wall's Lookout in Bilpin (Breathtaking views of the Blue Mountains)
Explore the Jenolan Caves
Stop at the following lookouts: Hassan's, Bardens, Echo Point, The Three Sisters, Sublime Point, Govett's Leap, Anvil Rock, Evans
Explore the waterfalls
Scenic railway
Drive along Megalong Valley
Stay
Sydney (3 days)
Climb the Sydney Harbour Bridge
Visit the Sydney Opera House
Walk along Bondi beach and Manly
Take a stroll in the Royal Botanic Gardens
Stay
We had such an amazing time in Australia and found the Aussies super friendly! We would definitely come back and explore the rest of Australia.
Where was your favourite place on the East coast of Australia?  Where would you recommend us road tripping next?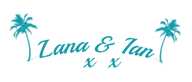 Don't forget to follow our blog with Bloglovin'
Other Posts You May Like ...
6 Comments
Fantastic itinerary. There is so much to explore just in that stretch isn't there? We spent a week in Cairns and I feel like we'd only just scratched the surface – and the day we spent in the Blue Mountains didn't seem nearly long enough. Aren't the Jenolan Caves just spectacular! I would love to do a road trip like this, so bookmarking this itinerary!

Lana

27/09/2018 (08:55)

There's so much to see on the east coast, would love to go back. The Blue Mountains are stunning and found that the best lookout was Wall's Lookout. 🙂

travelatori

01/07/2018 (18:38)

Great road trip which you have experienced. We want to visit Australia and New Zealand next year, so your information come really handy. We are little bit worried about driving on the left side, but it is really that bad ? 🙂

Lana

02/07/2018 (09:00)

No it's not bad at all, You'll be absolutely fine :). Road tripping is the best way to explore Australia and New Zealand 😉

Love road trips and this post was an excellent example of a great road trip.

Lana

05/07/2017 (10:54)

Thank you! Road trips are an excellent way to see the country and find those hidden gems. Glad you enjoyed reading the post 🙂
For All The Latest News & Posts !
Sign up now and join us at 'WhodoIdo'
Only 'latest news & new post' notifications sent – No Spam!