The Best Food & Wine Experience @ Margan Restaurant, Hunter Valley, Australia
A tasting menu served with award winning wines at Margan Restaurant & Winery!
For our honeymoon, we road tripped down the east coast of Australia in a motorhome and one of the spots we were most looking forward to visiting was the Hunter Valley.  We came across Margan Restaurant & Winery during our search and thought what better way to sample the wines?  With food of course! It just so happened that Margan not only has it's own vineyard but also a wine cellar for tours and wine tasting and also offers a unique dining experience at their own restaurant.
Margan Restaurant & Winery is family owned and all the wines are made on the estate from grapes grown in their own vineyard in the Hunter Valley.  The menus are seasonal here and the produce is grown on the estate, in their one acre kitchen garden area, and are utilised in their menus.  Margan Restaurant also have their own olive trees, lambs and free range chickens!
We are committed more than ever to our 'estate grown, estate made' ethos

- Margan
As we entered the modern and elegant restaurant, we were welcomed by smiles and friendly faces from the staff.  We were given a choice to be either seated inside or outside; seeing as it was a warm and sunny day we chose a table outside.  There were a few tables outside all under cover to shade the guests from the sun.  Simple wooden tables and chairs in contrast with the stone walls gave Margan Restaurant a contemporary feel and offered a lovely relaxed ambience.  Being seated outside also allowed us to enjoy picturesque views of the vineyard, kitchen garden and garden area.
As we perused the menu we decided upon the 5 course tasting menu with matching wines.  We mainly prefer red wines, and so were really pleased that we were able to switch a couple of the white wines to reds.  To start us off, a small bowl of green olives and breadsticks were offered.  The olives were lovely and I just kept popping each one into my mouth.  The soft, warm homemade bread was a great accompaniment to the olives!  These nibbles were so moorish, we totally cleaned the plates up!
The first course was fresh garden beetroot with goat's curd, orange and pistachio.  A colourful plate of food I must say.  The sound of the goat's curd might put you off, but it was so tasty and the beetroot, combined with the sweetness from the orange, complemented it well.
The next course was cured salmon with avocado, black squid, radish and cucumber.  Such a light and delicate dish, well seasoned with the flavours just exploding in my mouth.  I loved how the plate was decorated with vibrant purple edible flowers straight from their kitchen garden.
The chicken dish was my favourite – chicken served with eschalot, gnocchi and an heirloom carrot.  The chicken was moist with a light crisp skin served with a creamy sauce and lightly sprinkled with mini lilac flowers.  Mmmmm!
The fourth course combined a rump cap with parsnip, garlic and chard.  We found the meat slightly chewy but other than that the flavours were intense, earthy and the creamy mash was just the way we liked it.
The highlight of our meals were the desserts.  Being a huge chocolate lover, this dessert suited me rather well.  The layered chocolate and peanut butter tart was beautiful and not overly sweet with a decadent salted cocoa sorbet.  The chocolate ganache was 'melt in your mouth', sprinkled with crunchy honeycomb and topped with popcorn.  Too beautiful to eat! 
We actually ordered another dessert to share after eyeing up the strawberry dessert served on the next table.  Why not … who says you can't have two desserts!?!  This dessert was outstanding: fresh sweet strawberries from the garden with soft gooey marshmallows, small bites of meringue with a crumbly biscuit and sweet strawberry coulis.  This was heaven on a plate!  Each mouthful was truly, truly scrumptious.
After five tasty courses we couldn't eat another thing, not even anything from the cheese board!  I think the strawberry dessert tipped us over the edge, but it was definitely worth it.  Each glass of wine was also perfectly matched for each course.
Seeing as we were on our honeymoon, we were given a complimentary bottle of Tempranillo Graciano Shiraz (a medium bodied, rich and fruity) which was very kind of Margan.
After finishing our meal, we wandered into the garden to nosey around and to taste the delicious fresh strawberries.  Boy they were lovely and sweet! 
We even noticed the restaurant was preparing the venue for a wedding.  This would make a lovely wedding reception with the pretty views of the vineyard in the background and the super tasty food and wines.
Overall, we would highly recommend Margan Restaurant & Winery for wine tasting and for that special dining experience.  Each course was delicious with the desserts being hands down our favourite.  Even thinking of the desserts now is making me hungry.  The service was fantastic, very accommodating to our needs and the staff were welcoming and friendly.  If you're ever in the Hunter Valley, then definitely try Margan Restaurant & Winery!
Price: 5 course tasting menu $115, with 5 matching wines $45 per person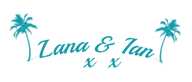 Don't forget to scroll down to the bottom to subscribe and be the first to receive new posts!
Don't forget to follow our blog with Bloglovin'
* The links used are affiliate links. By buying through the links we may receive a small commission for the sale. This has no effect on the price you pay.
Other Posts You May Like ...
For All The Latest News & Posts !
Sign up now and join us at 'WhodoIdo'
Only 'latest news & new post' notifications sent – No Spam!