Road Tripping Australia in a Motorhome
This is how we honeymoon – road tripping!  We picked up our motorhome from Britz just outside Cairns city centre to start our road tripping adventure.  Ian had managed to book the last motorhome and it just happened to be big enough for 4 people… that means plenty of space for me to spread  my crap out.  We love our mod cons and I cannot live without a toilet and shower!  I was surprised to see a TV and sound system because we didn't have that when we were last road tripping in a Backpackers camper in NZ (we've been told that Backpackers doesn't exist now).
If you've never been inside a motorhome, you'd be surprised at how they kit them out nowadays:
Fridge and freezer
Gas hob
Plenty of cupboard space to fill them up with food and drink
Sink
Pots and pans
Shower
Toilet
Wash basin in the shower cubicle
Flat Screen TV
Sound System
Table
Beds (Pillows, duvet, bedding and towels are provided)
Awning – to watch the sunset with a cuppa/glass of vino in hand!
Click here to see the layout of our motorhome.
Seriously… it's like 'home' while you're road tripping – very cosy indeed!  There's been many times when it's been raining and we see people in small campervans with no toilet or shower, and I think to myself I'm so glad we decided on this fully contained motorhome.  I would say that maybe the only disadvantage is if you're driving in cities where parking can sometimes be fairly tricky as the motorhome is quite long.
Road Tripping Tips:
Check your motorhome thoroughly, inside & out, before leaving the rental office.
Make sure you have everything you paid for and they are in good working order.
Most motorhomes have Sat Nav now and combined with that is usually a route planner.  This includes all the camp sites, grocery stores, petrol stations etc.  So no need to buy a road map for your road trip!  We used that to find all the camp sites we needed and there's usually helpful reviews added by other travellers.  You can also download the 'WikiCamps Australia' app which has lots of useful information including all sites, costings, reviews etc.
Stock up on food at either Coles or Woolworths (pretty much the same, although the layout of Woolworths is better but Coles sometimes has better deals)
Australians drive on the left side of the road like the UK but be warned that on the open road distances are vast and the roads are mostly single lane.  Therefore overtaking at strange moments is enjoyed by plenty of Aussies !  Watch you mirrors and don't be tempted to speed up by those occasionally long lines forming behind.
Huge HGV's or 'road trains' are all over Australia and the drivers can be very impatient.  So when they start to pass, drive a little closer to the left, to give them plenty of room, they appreciate that.  On quieter stretches we tended to pull over and let them pass by as we were in no rush to get anywhere soon.
Make sure you know the height and weight of your vehicle as there are many low tunnels and bridges with height and weight restrictions.
Check with your rental company the distance you can drive on unsealed roads.  We had 12K there and back, so 24k total, which allowed us to visit many beautiful and unexpected sites off the beaten track – which is what a road trip is all about.  However, be warned that virtually every unsealed road we used was like driving with no tyres 😉  So keep your speed to a minimum and check your distance !
Don't forget to check the power cable, water hose and connectors (you'll need two water tap connectors as the sites use two different sizes of water tap).
For 2 people you should get 2/3 days of water with showers before filling up, so that's 2 nights of free camping and even more if you use the free (mostly cold) showers found at some free camping sites.
In Queensland virtually every site had free wifi but New South Wales either had 'paid for' only or didn't have any at all.  However you can always get a free 30 minutes in McDonalds car park 😉
Think about where you'll go on your road trip because mobile phone signals are sketchy as you leave the cities.  So do you NEED to rent a satellite phone ?  We didn't but had something serious have happened we could have been stuck.  We did need to get in touch with the rental companies road assistance a few times but we always managed to find a signal sooner than later.
Our rental company allowed us a $350 amount for buying/replacing necessities.  This was very useful, as we needed to get an extra water connector, washing line and our toaster stopped working.  And as a result we were fully refunded when we gave them the receipts.
Australia is a BIG COUNTRY!  On the sat nav, distances between places don't seem that far, however in reality it is further than you think.  Make sure you take enough breaks when driving long distances and snack on the Tim Tams ! (or in Lana's case, stop for a pie – hehe!)
Be careful when driving at night – kangaroos move more at night than during the day so it's best to stop over as evening comes around.  Also, in Northern Queensland be aware of the Cassowaries as these are endangered species and can also suddenly appear from nowhere.
Free camping is allowed in the STATE parks in NSW whereas a fee is required for the National parks.
Have you road tripped in a motorhome before?  Which motorhome did you use and where did you travel?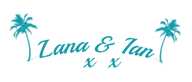 Don't forget to follow our blog with Bloglovin'
Other Posts You May Like ...
For All The Latest News & Posts !
Sign up now and join us at 'WhodoIdo'
Only 'latest news & new post' notifications sent – No Spam!