Our Top Things To See and Do in Riviera Maya, Mexico
Let us share with you our top things to do and places to see in Riviera Maya.
Our two weeks in Riviera Maya involved sunbathing (of course!) and taking day trips out to sightsee and explore.  
Walks on the beach in Riviera Maya
Riviera Maya is exquisitely beautiful, with miles and miles of palm fringed beaches and warm, clear water.  Strolling along the beaches, leaving disappearing footprints and splashing in the sea is what sunshine holidays are all about.  For the sun-lovers, soaking up the sunshine and listening to the lapping waves with a cocktail in hand can be heaven itself.
Chichén Itzá
The top place to see on our list was a visit to Chichén Itzá.  Chichén Itzá is the world's famous Mayan ruins in the Yucatán Peninsula of Mexico.  The well-known photographed Kukulkán (also K'uk'ulkan or K'uk'ul-chon) pyramid on the archaeological site is known as 'El Castillo' and is one of the new seven wonders of the world.  The pyramid is so high standing at 24m (78 feet) tall, plus an additional 6m (20 feet) for the temple top giving a total height of 30 meters (98 feet).  There are 365 steps to the top which is one step for each day of the year.
You can walk around El Castillo but can no longer climb the pyramid, which is a shame.  This was stopped in 2006 due to a women who died after tumbling down.  The climb up the pyramid was fairly steep and as more and more people entered the site, people would knock into each other and making this dangerous for others attempting to climb.  We'd recommend a day tour as a great way to visit Chichén Itzá.
Coba
If you wish to climb a Mayan temple then visit Coba.  Unfortunately Coba doesn't attract as many tourists as Chichén Itzá, however you can still climb the tallest Mayan temple in Northern Yucatán, Ixmoja.  Ixmoja is 42m (137 feet) tall and is part of the Nohoch Mul group of buildings.  A rope has been placed to help with climbing the 120 steps, and of course for safety.  The descent is a bit tricky with the steps being uneven and slippery, resorting to either coming down the steps on your bum or doing crab-like movements!  However, once you're at the top of the pyramid it's worth it – miles and miles of unspoilt and breathtaking views of the jungle.  This is where Ian proposed to me, having made me climb it twice so we could have the views all to ourselves !!  
Visit Coba soon as it's one of the few Mayan  pyramids still open to the public.  We booked a private driver to take us here – this can be booked at your hotel and is 'definitely' worth it.  Ixmoja is roughly a 35 minute walk from the entrance.  There are bicycles you can rent, if you don't fancy the walk, or you can even hire a pedicab driver.  This Mayan site is vast so take your time here.
Tip: Bring walking shoes or trainers to climb the Mayan temple.  Also bring sunscreen and plenty of water…  you'll need it after the climb!  There's plenty of drinks and snacks sold at the stalls outside the entrance.
Swimming in a Cenote
Cenotes are natural caves filled with fresh water, ideal for cooling off from the hot sun.  There are an estimated 7,000 cenotes dotted around in Riviera Maya.  These underwater sink holes were formed from limestone collapsing and revealing underground pools millions of years ago.  The water is so fresh and so clear, you can even see the little fishes swimming below.  
The 'Sacred Blue Cenote' (Ik-Kil) is a few miles away from Chichén Itzá and is extremely popular and has an onsite restaurant and even cottages you can rent and stay over.  It can be reached by walking down a wooden stairway 26m (85 feet) long and the cenote itself is 60m (197 feet) in diameter and 40m (131 feet) deep.  
The Mayans considered the waters of Ik Kil to be sacred and performed human sacrifices to their rain god.  Consequently archaeologists and speleologists found many bones and various jewellery in the deep waters of Ik-Kil.
There are three cenotes near Coba:
Cenote Choo Ha – Only 10 minutes away from Coba.  The interior of this cenote is constantly filtered through the stalactites.
Cenote Tamcach Ha – This cenote is 200m away from Cenote Choo Ha.  This is the deepest of the three cenotes, depths of up to 35m (115 feet).
Cenote Multum Ha – Multum Ha means 'hill of stones in the water'.  It's given this name due to the pile of stones giving the impression of a Mayan ruin, seen below the platform.
Entrance fee: 55 pesos for each cenote at Coba
There's usually a small entrance fee for swimming in a cenote around $5-$10.
Tip: You will have to shower to remove any sunscreen or oils before swimming in the cenote.
Adventure in Xplor 
For the inner child in you and for those who are tired of the heat, take a day trip to Xplor.  The Xplor Park is located 45 minutes from Cancun.  The park is filled with many activities from ziplining, underground rafting, swimming in underground rivers to driving amphibious vehicles.  You'll be given a helmet and a wrist band, so the cameras can catch all the action (although in our instance they gave us someone else's photo's and then couldn't find 'all' of ours – so check carefully when you go to collect them).
If you fancy some adventure, then give this a try!
Tip: Bring watershoes with you.  You'll need these for walking around and it's better than walking barefoot!
Experience Xcaret
Xcaret is a huge eco-archaeological park located in Riviera Maya.  This park captures a variety of activities to suit all –  exploring underground caves and passageways, discovering the Mayan jungle and trails, and the culture of Mexico.  
There are over 50 attractions in Xcaret –  a fun day out for all.  At night the park presents 'Xcaret Mexico Espectacular', an all singing and dancing Mexican show.  Xcaret is a little different to Xplor as Xcaret is about exploring the culture whereas Xplor is for those seeking adventure.  If you wish to do both, you can purchase a combined ticket for Xcaret and Xplor.
Tulum
Spend a day visiting the Tulum ruins, the ancient walled, Mayan fortress city and seaport which rose to prominence around the 13th century.  Tulum is the only oceanfront Mayan city and was one of the last cities to be inhabited.  The ruins are situated on the east coast of the Yucatán Peninsula on 12m (39 feet) tall cliffs.  The views here are spectacular of the pristine beaches, the jade-green water of the Caribbean sea and the sometimes rocky coastline.
The Castillo (main pyramid/castle) is 7.5 m (25 feet) tall and is the most iconic structure, perched on the limestone cliffs and referred to by some as 'the lighthouse' and is thought to have been built in several stages.  Be careful with the steep steps especially on the descent.  The site is open from 8am-5pm.  There is a 800m walk from the entrance to the ruins, however if you wish to escape the heat then hop onto the family-run tram which will take you there.  Outside the entrance is a small village selling food and tacky souvenirs.  Beware – there are a few iguanas about!  The Temple of the Descending God  and Temple of the Frescoes are the other two most famous buildings within Tulum.
After exploring the ruins, take a walk along the beach and relax.  If you look hard enough, you might be able to see the island of Cozumel in the distance where there is excellent diving, although, unfortunately, it has declined a little over the past few years.
Scuba Diving
Riviera Maya boasts some of the best dive spots for ship wrecks, diving with sharks and sea turtles, night diving and coral reefs.  Scuba diving here is great for beginners to certified divers. The warm waters of the Caribbean sea is a fantastic place to explore.  The most popular spots to dive are in the the cenotes, where you can explore the cavern system and and still see natural daylight.  This is a definitely a diving experience you won't forget!
Have you been to Riviera Maya?  What are your top things to see and do?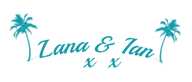 [Updated 2nd April 2018]
Don't forget to scroll down to the bottom to subscribe and be the first to receive new posts!
Don't forget to follow our blog with Bloglovin'
For All The Latest News & Posts !
Sign up now and join us at 'WhodoIdo'
Only 'latest news & new post' notifications sent – No Spam!