The Villas at Snowmass Club – Aspen, Colorado
When staying at The Villas at Snowmass Club why not wind down and relax in the outdoor hot tub with beautiful views of the mountains!!
Aspen is a very popular winter destination, especially amongst the rich and famous.  Finding somewhere in the mid-range point without having to splash too much cash can be a challenge.  Well, we have good news for you!  The Villas at Snowmass Club are privately owned condos, located in Snowmass village with panoramic views of the mountains.  Although the villas at Snowmass Club are not ski in/ski out, they are only a shuttle ride away from the nearest ski lift at two creeks. Check out our post on snowboarding aspen snowmass – four mountains for the price of one 🙂
Arriving at reception, we were handed a welcome pack with all the necessary details and allocated villa L1303.  Our villa was situated on the top floor – what we immediately noticed was how big the area was.  The villa was fully furnished with a separate kitchen, dining area, living room with vaulted ceilings and plenty of storage space.  The kitchen was fully equipped so we were able to prepare our occasional evening meals at ease.
Our villa was a one bedroom property; the large bedroom felt very spacious with wooden furnishings and cute lamps on the bedside table.  The entire villa had that lovely cosy feeling, just like being at home with your home comforts.
The bathroom had a bath tub and shower with these small alcoves to place your shampoo and shower gel bottles.  Clean white towels and toiletries were also provided.
There was even a washing machine and dryer – handy if you're staying there for over a week like us.  We spotted a fireplace in the lounge area and couldn't wait to use it for those cosy nights after a day of snowboarding.  A large pile of wood was already chopped and waiting neatly outside on the balcony.
Oh and I haven't mentioned the balcony yet.  Being on the top floor, we had excellent views of the snowy mountain with blue skies and enjoyed many a blue bird day before setting off for a day on the mountain.  The balcony would be pretty amazing during the Summer months too, as a BBQ was also provided.  Just imagine this, cooking on the BBQ outside with a cool glass of wine or beer in the hand … bliss!
Since it wasn't Summer, we didn't really make use of the balcony for extended lengths except to take those 'picture perfect' photos and store our snowboards for the evening!
Snowmass Club
As we were staying at the villas at Snowmass Club we were given complimentary access to the fitness center and spa club.  After a day on the slopes, you would think I wouldn't have the energy to even contemplate using the fitness centre.  Well, you're wrong … each evening I would do one of my HIIT work outs finished by a relaxing soak in the outdoor hot tub with Ian.
The Snowmass Club has a huge fitness centre, equipped with free weights, weight machines, cardio machines, a stretching area and a variety of classes too. 
It also has:
Adults only pool
3 hot tubs; two adults only and one family.
Saunas
Steamrooms
Indoor hot tubs
Cold plunge pool
On site spa offering luxurious treatment from facials to massages.
The changing rooms were so clean and lockers were available to put your personal belongings in. Toiletries for example, shampoo, conditioner, showergel and fresh clean towels were also included at the club.
By the gym reception, there was water to keep you hydrated after a hard work out and fresh fruit part of your 5-a-day.  The staff were so friendly and helpful, they even lent me a pair of trainers to use for the gym.  Silly me, forgot to bring trainers and I had no idea where we were staying in Aspen.  To end the day at the club every evening was superb –  this is the life!
Each evening around 5pm was my favourite time, as it was cookie and hot chocolate hour!  Did I not mention the free freshly baked cookies and hot chocolate were available at the shop??  Oh the smell of fresh warm cookies – don't you just love the smell!  I tried to stop at one cookie, but couldn't resist a second or third.  Sweet treats after relaxing in the hot tub.
Sage Bar & Living Room
We only dined here twice during our stay, which was the day we arrived and the day we left.  The Sage Bar & Living Room is informal, casual with a relaxed vibe.  On the day of arrival in the evening we chose the New York Strip and the Elk Tenderloin which were both so tasty.  On the day we left we fancied a quick bite and the burger on the menu immediately caught our eye.  The menu offers an extensive selection from light bites to hearty main dishes, using local organic ingredients.
Our juicy burgers were so tasty that we could have managed another one.  And a good portion of fries too!
Tips:
Each villa is different so make sure to choose your perfect match when viewing at the villas at Snowmass Club.
For those who don't mind cooking your own meals, there's Clarks supermarket which sells lots of fresh produce and there's even a wine shop next door.  The supermarket is a bus ride away in the Snowmass village.
The buses in the village are free to use.
There's a ski shop in the Snowmass Club if you need to hire any boots, skis/boards etc.
To access the club, remember to bring the guest access pass which would be included in your pack.  You will need to show this for every visit – or until they remember you 😉
Don't forget about cookie hour!
Getting There
There are many airlines which fly from the UK to the USA, which will involve a change for Aspen.  We flew from London to Chicago then onto Aspen.  Transfers to and from Aspen airport were included with the stay.
For great deals on Villas at Snowmass club, check out Booking.com. 
Have you been to Aspen?  Where did you stay in Aspen?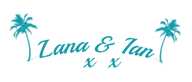 Don't forget to scroll down to the bottom  to subscribe and be the first to receive new posts!
Don't forget to follow our blog with Bloglovin'
* The links used are affiliate links. By buying through the links we may receive a small commission for the sale. This has no effect on the price you pay.
Other Posts You May Like ...
For All The Latest News & Posts !
Sign up now and join us at 'WhodoIdo'
Only 'latest news & new post' notifications sent – No Spam!