El Dorado Royale – Riviera Maya, Mexico
The long awaited holiday to Mexico at the El Dorado Royale Riviera Maya!
We were due to fly to Mexico a few years ago, however with the outbreak of the swine flu our plans had to change and we had a two week holiday in Nusa Dua in Bali instead.  But our desire to experience Mexico was realised a little later with a holiday to El Dorado Royale situated on the Riviera Maya, which we booked via Thomson( never our first choice 😉 ) for two weeks in July, flying from London Gatwick. (Note that this holiday took place in 2011)
The El Dorado Royale in Riviera Maya is an 'Adults Only' beachfront resort.  This resort has been voted one of Conde Naste Traveler's Top 100 hotels in the world.  The El Dorado Royale is truly a luxurious beach escape with excellent service and the perfect setting for a wedding or honeymoon.
We stayed in a Junior Suite with a garden view.  The room was very spacious, great views from the balcony and it even had a large jacuzzi too.  There's also a hammock on the balcony to rock yourself to sleep if you prefer (It did inspire us to buy one of our own to take back home.)
As the hotel was booked as a holiday package, this included Gourmet inclusive meals.  The meals are selected off the à la carte menu for each restaurant.  The resort boasts seven à la carte restaurants all served with premium beverages.  The food throughout the resort was indeed excellent with various cuisines including Mexican, Oriental and Mediterranean.  We did enjoy the Italian food at D'Italia and the Asian restaurant was just as good too. One evening Ian was so hungry from a day of sight seeing, he asked for two steaks for his main as they were so tender!
El Dorado Royale is a large complex providing buggies to shuttle you around the resort if you don't fancy walking.  As we were here in July, the resort was fairly quiet and there were plenty of sun loungers and beach side beds to choose from.  The hotel has a mile long sandy beach (gorgeous soft yellow sand!) – great for walking off the breakfasts every morning. There's even six swimming pools to choose from to cool yourself down from the heat.  
The sister resort, El Dorado Casitas Royale, is in the same complex and was only about five minutes walk from our room. We spent many a day lounging on their beautiful cabanas whenever we wanted (there is beach side service with a smile too).
Would we come back?  Definitely YES, worth every penny.  We might even try the sister resorts.
Click here for rates and availability at El Dorado Royale Spa Resort.
Have you been to Mexico?  Where did you stay?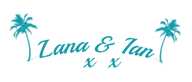 Don't forget to follow our blog with Bloglovin'
* The links used are affiliate links. By buying through the links we may receive a small commission for the sale. This has no effect on the price you pay.
Other Posts You May Like ...
4 Comments
Rachel

10/11/2017 (12:16)

Awesome pictures and brill recommendations 🙂

Lana

10/11/2017 (12:21)

Glad you enjoyed our post! Thanks for the lovely comment 🙂

Siobhan Goodchild

07/02/2017 (21:40)

We stayed at the occidental Grand xcaret. It was lovely. Sounds quite similar although definitely not adults only as we had a 2 year old with us! Free entry into xcaret national park which you could literally walk into from the resort. Great place 👍

Lana

08/02/2017 (14:07)

Thanks for the comment. Would you go back to the Occidental Grand Xcaret? When we return to Riviera Maya, we might try the sister hotel of the El Dorado Royale. x
For All The Latest News & Posts !
Sign up now and join us at 'WhodoIdo'
Only 'latest news & new post' notifications sent – No Spam!