Snowboarding Jackson Hole, Wyoming, USA
Ride the challenging terrain on both Apres Vous and Rendezvous mountains when snowboarding Jackson Hole!
Jackson Hole is located in the North West of Wyoming and even has its own airport.  Having visited Jackson Hole twice, we can hands down say that snowboarding Jackson Hole hits our number one spot for snowboard/ski resorts!  Not only is the terrain fun and challenging of course,  the landscape and mountains are absolutely spectacular, there's the amazing wildlife to spot and snowboarding Jackson Hole is super affordable compared to other ski resorts, like Aspen.
Seriously, Jackson Hole is like no other town.  You won't be disappointed.  Check out our photos to hopefully inspire you to visit Jackson Hole.
Where to stay in Jackson Hole
If it's log cabins you're after, then look no further.  You'll find affordable log cabins and luxury ones too.  Read our review on the log cabins we stayed at in when snowboarding Jackson Hole.
For a more affordable option, we highly recommend Elk Country Inn.  Elk Country Inn is located right in the centre of town, very close to the Town Square and to the restaurants and bars … that's what we like to hear.  The bonus of staying here, is that you can hop onto the free shuttle to the ski resort, which runs daily (check the times at reception).
Let's not forget the free cookies in the evening, complimentary fruit in the morning and hot drinks by reception.  Don't you agree, that it's the little touches that make your stay extra special!
For a touch of luxury, then opt for the Rustic Inn.  The Rustic Inn is located on the edge of town, but still only a 5-10 minute walk to many of the restaurants but may I say that's it's great to walk off the amazing food you'll get to enjoy.  A complimentary car can take you to the restaurants if you book ahead – in case walking is too much after a day on the mountain.
At the Rustic Inn, you can take a leisurely walk around the grounds and you might be lucky to spot an elk or two.
There's also free transport to the ski resort, but remember to book your place the night before.
Are you tempted to book into a log cabin?  Or why not book into both cabins like we did, staying a week in each.  Treat yourself for the perfect mountain getaway.
For great deals on log cabins in Jackson Hole, check out Rustic Inn and Elk Country Inn.
Snowboarding Jackson Hole Mountain Resort
What makes snowboarding Jackson Hole unique is the variety of terrain and the long and uncrowded runs.  With an average of 459 inches of snow a year, expect plenty of powder.  I'm not going to lie but it does get cold during the winter season.  The first time we visited Jackson Hole was at the start of January and we noticed that it was bitterly cold up in the mountains.  But once you hit the runs, you soon warm up pretty quickly.
Ranked #1 Ski Area in the United States

- Forbes
The snow at Jackson Hole is simply outstanding and with the additions of the Teton lift which opened in September 2015 and the Sweetwater Gondola in December 2016 and Solitude Station opening winter 2018/2019 offering a new 12,000 sq.ft ski school, rental and dining facility, no wonder this mountain resort has been ranked three years in a row by Forbes.
There are five trail difficulties:
Easiest (Green)
Moderately difficult (Blue)
More difficult (Double Blue)
Most difficult (Black)
Expert only (Double Black)
There's 133 trails ranging from beginners, intermediate to expert across 2500 acres of terrain and let's not forget the 4139 vertical drop!  Yes you're probably thinking that the majority of the trails are catered for intermediate to advanced levels, however the instructors at the ski/snowboard school are fantastic.  We highly recommend booking a group lesson, where the instructors will introduce you to trails you've not been on and tweak your technique.  I always say there's room for improvement.  By the end of your holiday, you'll be snowboarding Jackson Hole like a pro!
To ease ourselves in after a year, we usually do a fairly easy run by taking the Teewinot Quad Chair then onto Apres Vous Quad Chair and start our ride down 'Symmetry' onto 'Werner', which takes you to the green run 'Lower Werner' and back to the Teewinot Quad Chair.  This run is great for the first day, before hitting the harder double blue and easier black runs.
Also try taking the Casper chair lift where you'll find some great intermediate runs 'Easy Does It' – 'Sundog' and the double blue 'Sleeping Indian'.
There's 12 lifts across the mountain including the famous aerial tram aka the 'Big Red', 2 high speed 8 person Gondolas and 1 magic carpet.  The aerial tram can carry up to 100 people and reach the top of the mountain in 9 minutes.. During the ride, you'll have the chance to enjoy 360 degree panoramic views of the Tetons and the surrounding mountain area.  Once you're reached the summit, brave the legendary Corbet's Couloir.  From the aerial tram, we did watch a couple of skiers and boarders drop down the chute.  Scary mary!  Wouldn't catch me down the chute … the view from the top was frightening.
No ski resort in North America has a chute so legendary as Corbet's Couloir

- Christopher Steiner
There's a few activities at the summit which allow you to explore Rendezvous Mountain, for example hiking and tandem paragliding.  Or in our case, we rode the aerial tram and feasted on the delicious waffles at Corbet's Cabin – surely the only place to munch on waffles on top of the mountain!  It's got to be done right?!  You can choose from traditional toppings with your waffles or go crazy and try peanut butter and bacon.  Personally I went for the 'Englishmen'; a lemon glaze topped with powdered sugar and whipped cream.  I would never dream of eating the entire waffle and not allowing Ian to have a taste (hee hee).  Hot drinks were also available at the quaint and cosy Corbet's cabin … you'll need the snacks and hot drinks to warm yourself up from the gusty wind outside.
Aside from the trails, Jackson Hole also offers four Burton stash parks and two terrain parks suitable for all levels.  Quite often, we found ourselves playing in the 'little stash', weaving in and our of the trees and banks which is great to build your confidence.
As you ride down the mountain, you'll spot a few photographers who will snap a pic of you where you'll have the chance to buy the photo at base camp.  Great holiday memorabilia.
Where to eat in Jackson Hole
The town Jackson Hole is like no other place with cowboy style bars and restaurants, as if you've stepped back in time into a Western.  You'll find superb eateries, from informal casual restaurants to fine dining.  We found ourselves at Thai Plate a few times – very affordable indeed and super tasty food.
The Blue Lion offers great tasting food in an informal setting.  They even offer an early bed special with 20% off the food bill.
If you're looking for hearty food, then pop over to Bubba's BBQ.  Expect steaks, burgers and BBQ platters and end your meal with a homemade pie!
When in Jackson Hole try the elk steak –  a definite must.  The elk steak is truly outstanding, juicy and succulent.
Read our post on our favourite restaurants in Jackson Hole.
Getting there
Many airlines fly from the UK to the US.  There are no direct flights to Jackson Hole so this will involve a connection in the US but we had no problems whatsoever.
What to pack
Shop Our Favourites:
Having visited Jackson Hole twice, we highly recommend snowboarding or skiing here.  The terrain and the mountain are challenging yet really fun and by the end of your holiday you will have gained so much confidence.  The double blue runs on Jackson Hole mountain are equivalent to the black runs in Europe.  You'll rarely find long queues at the chair lifts and the trails are super wide offering a slim chance of bumping into people.  The area is rich in wildlife, where you may spot elk and bison and the food is superb and very affordable too.  If you're looking for your next winter holiday, then snowboarding Jackson Hole is a great choice!
Have you visited Jackson Hole? Where would you recommend us to go for our next winter holiday?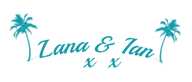 Don't forget to scroll down to the bottom  to subscribe and be the first to receive new posts!
Don't forget to follow our blog with Bloglovin'
* The links used are affiliate links. By buying through the links we may receive a small commission for the sale. This has no effect on the price you pay.
Other Posts You May Like ...
For All The Latest News & Posts !
Sign up now and join us at 'WhodoIdo'
Only 'latest news & new post' notifications sent – No Spam!