A Fine Dining Experience to Remember @ Hambleton Hall, Rutland, UK
Beautifully presented food and attentive service at this award winning michelin starred restaurant!
To celebrate our wedding anniversary this year, we decided to book into Hambleton Hall for a romantic meal.  Since we were glamping in a dome that weekend, Hambleton Hall was the perfect place to celebrate!  Definitely a fine dining experience to remember.  For those extra special occasions, we do like to book into a Michelin starred restaurants and enjoy the excellent food and service.  Well why not … you only live once!
Hambleton Hall is a beautiful luxurious country house located in the heart of Rutland and only two and a half hours away from London.  If you have time, Hambleton Hall makes the ideal romantic break away.  Book a night or two and stay in one of the elegant and luxuriously furnished rooms in the country house.  Hambleton Hall was built in 1881 and is a member of Relais & Châteaux and Pride of Britain collection of luxury hotels.
Hambleton Hall has the longest retained star in the UK, having held its Michelin Star since 1982.

- Hambleton Hall
 The award winning, Michelin starred restaurant at Hambleton Hall offers contemporary British cuisine using local, seasonal ingredients to produce exceptional dishes.  The head chef, Aaron Patterson sources the best ingredients to deliver these stunning classic dishes with a twist.  They use fresh fruit and vegetables that are sourced from their own kitchen garden, fish from Devon and the meats from small local suppliers.
As we arrived at Hambleton Hall, we received a lovely warm welcome from the reception staff.  With our coats taken to the cloakroom, we were then led to the lounge area to enjoy aperitifs before the meal.  Seeing it was a bit chilly that evening, we headed to the comfortable seats right by the warm fireplace which brought an air of cosiness to the room.  To start off, Ian and I chose a couple of cocktails – Kir Royal and Royal Perfect (Raspberry with champagne) to whet our appetites whilst browsing the menu.  What a lovely surprise to find that the restaurant had printed a personal stylised menu for each us to keep as a memento of the occasion!  It's those little touches that make all the difference.
Canapés of parmesan cream with gruyère and scallops with fennel and orange were brought to us whilst we waited to be seated.  Oh my, the scallops were just divine and so fresh with a slight crunch from the fennel.  The small bites of parmesan were our firm favourite … warm parmesan cream oozed out as we bit into them.  Both canapés were simply delicious.  Little bites to get our taste buds racing!
Once our table was ready, we were led into the dining room.  It was very busy with all the tables occupied.  Luckily we had snapped up the last table available when we emailed Hambleton Hall.  The dining room is elegantly decorated, but still adorned with traditional touches and in keeping with the style of the house.  As you can probably see the lighting was also very subtle so making any photographs rather dark.  We decided to go for the tasting menu to sample the array of dishes on offer.
The amuse bouche of mushroom velouté was smooth, delicious and packed full of flavour.  A perfect amuse bouche to start.
Next up was a terrine of heritage carrot with tarrogen oil, spiced carrot ice cream and star anise.  What a stunning plate of food!  This beautiful light dish was very tasty and the carrot ice cream paired well with the terrine.  However, we were unable to taste the star anise which supposedly ran through the dish…
The third course was my favourite … foie gras!  The foie gras paté was divine with the sauternes and verjus jelly cutting through the richness.  This dish was well presented with each grape cut perfectly and symmetrically placed around the foie gras.
The fish course was the course I was most looking forward to.  Beautifully poached fillet of turbot with salty fingers, butternut squash and burrata.  The burrata was so creamy and there was a hint of smokiness.  The fish was heavenly and absolutely scrumptious.
The breast of duck with black beans and lime sauce was a very rich and heavy dish.  I'm not a huge fan of black beans, however this actually went well with the pink duck breast. I did find the dish slightly salty for me though but Ian thoroughly enjoyed his.
The final course was dessert – almond and amaretto soufflé with quince and honey ice cream.  The soufflé was very light, airy like a cloud and very fluffy.  With each mouthful, we could taste the finely chopped almonds and amaretto.  The ice cream combination of quince and honey provided a wonderful pairing with the soufflé.  Luckily Ian and I had our own soufflés, otherwise I wouldn't be sharing!
We were so full from all the dishes that we passed on the cheese, coffee and chocolates.  I did catch in the corner of my eye the cheese trolley, carrying a variety of cheeses; stinky to mild cheeses.  Alas I was too full even to contemplate trying them.
Tips:
Reserve a table ahead of time to avoid disappointment.  If you book online and it shows up as no availability, email or call Hambleton Hall for availability.
The restaurant is also open for lunch from Monday to Friday.  You can enjoy some of the stunning dishes for less with two courses at just £31.50.
If you're interested in staying at Hambleton Hall, there's a minimum two night stay during the weekend.
Visit Hambleton Hall during the day and explore the grounds or take a bike ride along the peaceful country roads. 
Price:
Tasting menu £95 per person with the Tasting wine selection to accompany the dishes at an additional £55.
The coffee and chocolates etcetera were an additional £5. 
Other options available: 3 courses £78.00 / 4 courses £98.00
Each dish was beautifully presented and the food was wonderful.  The staff were friendly, polite and very attentive.  We did feel that with some dishes, similar ingredients were repeated for example the salty fingers and the use of ice cream in the savoury dishes.  However this was a fine dining experience to remember with excellent service. 
Have you dined at Hambleton Hall?  Where do you book to celebrate your special occasion?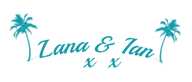 Don't forget to scroll down to the bottom to subscribe and be the first to receive new posts!
Don't forget to follow our blog at Bloglovin'
* The links used are affiliate links. By buying through the links we may receive a small commission for the sale. This has no effect on the price you pay.
Other Posts You May Like ...
6 Comments
Marjie Mare

23/12/2018 (18:16)

Everything looks absolutely beautiful and fancy.

Lana

23/12/2018 (19:20)

Thank you Marj! Definitely worth the visit! 🙂

Holly Bird

21/11/2018 (01:10)

What a truly awesome place the desserts look delicious!

Lana

21/11/2018 (12:22)

The dessert was amazing – souffle was light as a feather! 🙂

Yvette Douglas

20/11/2018 (21:04)

A lovely idea for a special occasion!

Lana

20/11/2018 (22:22)

Yes it definitely is! Fab place to enjoy Michelin star quality food 🙂
For All The Latest News & Posts !
Sign up now and join us at 'WhodoIdo'
Only 'latest news & new post' notifications sent – No Spam!