Two Michelin Star: Silvio Nickol, Vienna
If you're looking for extravagance and two Michelin Star dining, then look no further!  As we arrived at the Palais Coburg, we took a private elevator to the top and our first impressions of Silvio Nickol…WOW!  When you walk inside it was not what we expected… very decadent, truly a unique and luxurious setting.  The interior seems very futuristic from the white egg-shaped side table to the purple lighting on the walls.  The table for Silvio Nickol was booked for 7.30pm and we were the first ones to arrive… I think the Viennese like to eat a little later?!  We started with an aperitif of pink champagne, followed by four amuse bouches… exquisite little bites of food!
After having the amuse bouches, the next course was the duck liver.  The duck liver was very bright and colourful, presented with crème brûlée and a brioche…again amazing!  I did find the boa pork slightly salty, however the rest of the courses were delicious and beautifully presented.  I wasn't looking forward to the Jersey blue, as I'm not a huge fan of blue cheese, but I was taken aback and found this equally tasty.
Click on the photos below to see each course.
Now onto the desserts……. they did not disappoint!  The pre-dessert of edible flowers with ice-cream was lovely and refreshing, just what we needed from the rich courses.  Who doesn't love chocolate (apart from Ian!)? The chocolate with the fragolino grapes and rosehip was divine and the chocolate lollipops – a perfect way to end the meal.
We were invited to meet Silvio Nickol himself in the kitchen!  I was so silly and forgot to take pictures (how dappy am I!).  He did seem extremely busy in the kitchen, I didn't want to disturb him!
The exceptional service and the relaxing ambience makes this perfect for a romantic dinner or for that special occasion.  The staff were very helpful, did not hover round the tables and they knew which wines to recommend.  The dinner was very expensive, but you are paying for the excellent service and food.  Even though one course was a bit salty, I would still recommend coming here.
Have you been to Silvio Nickoll?  What did you think of it?  Where would you recommend for a romantic dinner?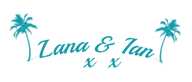 Don't forget to follow our blog with Bloglovin'
Other Posts You May Like ...
2 Comments
For All The Latest News & Posts !
Sign up now and join us at 'WhodoIdo'
Only 'latest news & new post' notifications sent – No Spam!