Romantic Glamping Getaway @ In The Stix, Rutland, UK
Cool and unique romantic glamping break in the heart of Rutland!
"Where shall we go for our anniversary?" I ask Ian.
"Somewhere with a hot tub!" Ian replies.
Log cabins with hot tubs for a weekend break can be fairly pricey in the UK.  We were looking for something unusual, remote and not far to get to by car.  And of course a hot tub for Ian.  Finally we stumbled across luxury glamping in Rutland at In The Stix.  Perfect!  This was exactly what we had been searching for … a romantic glamping getaway.   Having done a few camping trips in the past and glamping last year, we booked two nights at In The Stix straightaway without hesitation.
Your home from home, bringing the outside into your life

- In The Stix
Arriving in the car park at In The Stix, we noticed a few shiny wheelbarrows on the side.  We unloaded our car and placed our luggage in the wheelbarrows and headed through the gate towards reception.  Cars are not permitted near the domes, hence the wheel barrows.  Waiting at reception (Shephard's Hut) was one of the owners, Alex to greet and show us around our dome.
At In The Stix, there are four geodesic white domes each with a field kitchen and a private hot tub.  Yes that's right, each dome has its own hot tub!  No sharing with other guests.  The domes do stand out from a distance and they've not been placed too far apart from each other.  This, we were told, is to allow the guests to interact during their stay, but still ensuring their privacy.  The four domes have been named after the nearby villages; Greetham, Barrow, Hambleton and Exton.  When we made our booking, Greetham and Barrow were not available so we opted for Hambleton.
I immediately noticed how tranquil it was, only the sound of birds and the breeze rustling the leaves in the trees.  With the domes nestled in the valley, there isn't the sound of any traffic and you can enjoy the peace and tranquillity of the beautiful countryside.
Now, when I read on the website that each dome had a field kitchen, I was kind of expecting an open air kitchen and expected to feel the elements whilst making a cuppa.  Yep I was wrong!  The field kitchen is enclosed, however there are double doors to open up to allow that open air experience and for more light to come through into the kitchen.
Field Kitchen
The private field kitchen has a wood fired oven to make your own pizzas, roasts, BBQ or whatever else you fancy!  There's even a herb patch consisting of parsley, mint, sage, thyme etc. next to the oven to give your meals that little extra touch!
The kitchen is fitted out with a long wooden table and chairs to enjoy your meals together, a two ringed gas hob for your cup of tea/coffee and all the necessary cooking utensils.  There's even tea, coffee and sugar supplied with a teapot, Moka espresso maker and a Cafetiere.  Literally, all you need to bring is the food and drinks.
Although there isn't a fridge on site, a huge cool box is provided and the ice packs can be collected/replaced from the Shephard's hut whenever needed.  The cool box kept out food nice and fresh throughout our stay.
A complimentary bottle of bubbles was left for our enjoyment too – so we popped open the bottle the on first night with our homemade pizzas.
It was super easy peasy to cook our fry ups in the morning using the ringed hob and Ian took a liking to the Two Chimps coffee provided.
Prior to our stay, we had the option to order any breads or cakes from Hambleton Bakery.  Two teacakes were ordered and we gobbled these up as an afternoon treat, with our cup of hot chocolate topped off with cream and marshmallows… Yum!
Hot Tub
The hot tub is wood fired and takes a good 4+ hours to warm up the water from cold plus around six toppings of logs to get that heat up.  Although it does take a while to heat up, the wooden tub retains the heat when it's not in use and only takes about an hour to heat the water the next day so it's nice and toasty.
We were recommended to shower before using the hot tub and not to have the water over 40°C.  We don't want to be cooking in it now do we!  We could have stayed in the tub for hours.
We used the hot tub on the first night and it was brilliant just to sit back and look up at the stars twinkling away in the clear night sky and only the sound of nature all around.  With a glass of champagne in hand, relaxing in the hot tub – this was a lovely way to spend a romantic evening.
Hambleton Dome
Let's talk about the dome.  On entering the dome, there was a little 'hallway' to leave your shoes by the door and hooks to hang up your coats.  Straight ahead was a small en-suite bathroom with a rainfall shower, sink and flushing toilet.  All toiletries are provided due to the reed bed system in place.  Personal toiletries are not allowed as these cause problems by breaking down the reed bed system.
To the left of the bathroom is a space to leave your luggage bags and an airer to dry out the towels.  The lounge area was a bright spacious area, with a large green chesterfield sofa and various other comfy seating placed around the log burner.  Who would have thought that the dome would be big enough to have a mezzanine!  Upstairs had two extra double beds since the dome can sleep up to 6 people.  
The bedroom downstairs was separated by a curtain with a king sized bed, bed side lamps, tables and a chest of drawers for you clothes.  There is electricity in the domes which is run by a solar powered box.  The solar box has 7-9 hours of electricity and if the electricity runs out, there's few wind up lanterns dotted around the dome and in the kitchen so you're never left completely in the dark. 
Fairy lights in mason jars were also available in the dome, which gave a romantic feel when sat in the lounge with the log fire burning.  We did use the log burner during our stay in the evenings, as the nights were chilly for the time of year.  Definitely felt the cold especially at night with the domes not being insulated.  However during the day when the sun was shining into the dome, you could feel the heat from the rays of the sun.
On our last night our solar box stopped working and we did text the owner about this issue.  A replacement box and a few extra plastic candles were given to give us more light but unfortunately the replacement box stopped working too 🙁  We were informed after our stay that the solar boxes were to be replaced but no concession was offered except a discount next time we booked…
Fire Pit
The communal fire pit is located past the Shepherd's Hut.  Although campfires are not allowed, you can enjoy toasting your marshmallows here with other guests.  A great way to get to know each other!
Things to do
There's numerous activities in Rutland from cycling around Rutland Water to swimming, fishing and even sailing.  Here are a few suggestions for things to do during your stay here:
Hire a bike and cycle around Rutland water.  There are various cycle routes ranging from 17 to 25 miles.  A great way to enjoy the countryside and get some
exercise.
If you forget to order breads/sweet treats from Hambleton Bakery, you can pop into the shop.  Hambleton Bakery has won many awards and is only a short drive away from In the Stix.  Why not buy
artisan breads to have with your breakfast or sample their cakes eg. lemon tarts, brownies and scones with clotted cream.
Visit Oakham Castle, the castle grounds and the Great Hall.  The Great Hall is the only surviving structure of Oakham Castle and was built between 1180 and 1190.  Admission is free.
Spend a day exploring the many country houses in the area – Rockingham Castle,  Hambleton Hall, Grimsthorpe Castle and Burghley House.
Places to eat
There are many charming gastropubs and restaurants offering fantastic food.
The Wheatsheaf – this is a 10 minute walk from In The Stix.  Cross over the bridge at the end of the field and a short walk will take you straight to the pub.  We didn't get the chance to eat here but heard that the food is excellent.
Hambleton Hall – If you're looking to celebrate that special occasion, then reserve a table in advance for the fine dining experience.  A Michelin starred restaurant with Aaron Patterson as the head chef.  Here you'll be taken through a food journey you won't forget.
Here are a few that In The Stix suggest to visit:
Tips
The hot tub takes a while to heat, so start lighting the wood for it when you first arrive.  Just be aware that if you intend you to use the hot tub the following day, it only takes around an hour to heat it back up.
The wood fired oven takes around an hour to get hot enough to cook.  The pizzas cook very quickly once you place them in the the oven.
The logs provided may just about last during your stay based on using the wood fired oven once, the log burner and the hot tub both nights.  If you need extra logs, it's £10 a wheelbarrow of logs.
The ice packs provided in the Shephard's hut will keep your food chilled in the cool box.  Do remember to change the ice packs each morning.
The Shephard's Hut has a few essentials to purchase.  If you require extra logs during your stay, just pop your money into the honesty box and wheelbarrow the logs to your dome.
Dogs are allowed on site.
No loud music is allowed on site.
A deposit is required on booking and refunded after your stay.
Beds must be stripped on departure?
Extra toiletries are available on request.
Using personal toiletries is not allowed due to their reed bed system.
Google maps will take you straight to the site.  Follow signs to the car park.
Check in is 3.30-6.30pm.  After 6.30pm there is a £15 charge.
Check out is 10.30am.
Don't forget to bring your marshmellows to use at the communal pit!
There were a few niggles during our stay; the water wasn't hot when we had our first showers and the solar power box stopped working during our last night.  However these were rectified once we mentioned it to the owner although the replacement solar power box failed also and we had to use lanterns which was inconvenient when showering at night.  A few extra wind up lanterns would be good and we did find it odd that we had to strip our beds on departure considering the amount we paid for our stay.
We enjoyed our relaxing stay at In The Stix.  Luxury glamping was perfect for  a romantic getaway, especially using the private hot tub with a glass of bubbles in hand.  The complimentary Prosecco was a lovely touch.  Such a unique and cool experience to stay in a dome, in the middle of the countryside.  Glamping is the way to go if camping is not your thing.  No more running to the toilets in the middle of the night.  Its like having your home comforts, but still enjoying the outdoors.  The fresh air definitely helped me sleep well.
Price: £520 for two nights, based on two people (includes deposit).
Book directly on the website.  Deposit (£75) is refunded after your stay.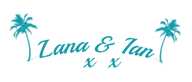 Don't forget to scroll down to the bottom to subscribe and be the first to receive new posts!
Don't forget to follow our blog at Bloglovin'
* The links used are affiliate links. By buying through the links we may receive a small commission for the sale. This has no effect on the price you pay.
Other Posts You May Like ...
4 Comments
Constance

12/11/2018 (18:56)

What a beautiful place for a weekend away! I didn't expect the domes to be so roomy and cozy, definitely looks like a great glamping experience. It's so nice that they can help you procure pastries or you can bring all your food yourself. Would totally want to try this some day, especially that hot tub!

Lana

12/11/2018 (23:55)

The dome was very spacious and who would have thought that there'd be an upstairs inside! Fresh pastries with a hot drink! Mmmm.:)

Jasmin

06/11/2018 (20:00)

Love this post, so many useful tips too! What an amazing place for a getaway that's a little bit different! I love the idea of glamping and having your very own hot tub. Belated happy anniversary

Jasmin xx

Lana

07/11/2018 (16:35)

Thanks Jasmin! It was a very relaxing getaway! It's great that each dome has its own hot tub! 🙂
For All The Latest News & Posts !
Sign up now and join us at 'WhodoIdo'
Only 'latest news & new post' notifications sent – No Spam!