A Romantic Escape @ Kokomo Resort, Gili Gede, Indonesia
Get away from the crowds and enjoy a relaxing stay at the luxurious Kokomo Resort on Gili Gede!
Most travellers would have heard of the popular Gili islands (Gili Air, Gili Trawangan and Gili Meno) situated on the north west of Lombok.  We decided to head to one of the 'Secret Gilis' after having spent an amazing time chasing waterfalls in Lombok and chilling in Gili Air.  You can never have enough R&R right?!  The 'Secret Gilis' are located south west of Lombok and include Gili Gede, Ringgit, Asahan and Layar. 
Gili Gede
Unlike the Gilis north west of Lombok, Gili Gede (pronounced G'day) is less popular but excellent if you're looking to escape the crowds.  We're always on the hunt for romantic escapes, so choosing to stay at Kokomo Resort on Gili Gede was perfect.  During our stay here, we occasionally bumped into some of the guests staying at the resort and the few locals heading to the mosque.  Gili Gede is definitely an unspoilt paradise, no traffic, beaches fringed with coconut trees and there are only a handful of hotels on the island.  It's not as developed as the popular Gilis, so expect uncrowded beaches and a slower pace of life.  Gili Gede is 28°C all year around and receives only around 4 months of rainfall.  What a fabulous tropical getaway!
Kokomo Resort
Kokomo Resort is a stylish, luxurious resort located on a private sandy beach set in a natural cove.  From the beachfront you can easily spot the neighboring islands in the distance.  As soon as we arrived at Gili Gede and stepped off the speedboat, we were met by the friendly staff from the resort and who gave us a flower garland and a cool flannel.  Now that's service!  Our luggage was all taken care of by the staff and we were invited to the reception area for our welcome drink.  We could have chosen anything for the welcome drink from a cocktail to a soft drink.  Instead I opted for a fresh coconut water and Ian had a refreshing mocktail.
Kokomo Resort offer four types of villas:
Two bedroom pool villa
Beachfront kecil
One bedroom pool villa
Hilltop garden villa kecil
We were booked into a beachfront villa and informed that we could choose a free upgrade to a one bedroom villa with a private pool.  They were happy for us to see both villas before making our decision.  Having seen both villas, we automatically chose the upgrade … who wouldn't choose the pool villa!
One Bedroom Pool Villa
Our 'Villa Anggrek' was bright, chic and very spacious for two people.  The villa was modern with simple wooden furnishings and contemporary artwork.  Opening up the bi-fold doors lit up the entire apartment. You could even dive straight into the pool from the lounge area.  
The king size bed was a dream, so comfortable and we slept like a log, especially with the bamboo sheets.  Did I mention that from the bed there was a view of the pool?  There's 'His & Hers' vanity area on either side of the room – perfect for me to spread out my toiletries… ha ha!
The bathroom was decked out with marble from top to bottom and there wasn't one shower… but two showers!  One indoor shower and one open shower by the pool to enjoy the sunshine.  Complimentary toiletries were also provided.
There were two sun loungers on the decking area by the pool, with a fully automatic sun shade, which was great if you didn't fancy heading to the main pool area to catch some sun.  It was lovely to dip into your own pool to cool yourself down.
The raised gazebo was ideal for sipping on cocktails with views of the Indian ocean during sunset or even for breakfast.  We did order room service one morning and had our breakfast by the pool in the gazebo.  Breakfast with a view!
Villa Facilities
Air Conditioning
Free Wi-Fi
Sea view
TV and DVD player
Pool
Fridge
Kettle
Hairdryer
Mini bar
Tea & coffee making facilities
In room dining facilities
Beachfront Restaurant at Kokomo Resort
Breakfast
Breakfast was a feast and was included in our room rate.  The breakfast will keep you full right up to dinner.
The breakfast included:
Fresh juice
Tea or coffee
Choice of cereals, homemade muesli or fresh fruit bowl
Cooked breakfast: choice of pancakes, eggs any style, Kokomo omelette, scrambled eggs, olive oil bread, warm quinoa or Nasi Goreng
Side dishes such as: spinach, smoked salmon, sausages, bacon and avocado were charged extra.
We loved the fresh dragon fruit juice – so vibrant and pink!  We also enjoyed the fresh tropical fruits served with yoghurt and berry coulis.  The cooked breakfasts were delicious and we did try a few of the options on the menu.  The warm quinoa with coconut, palm sugar, goji berries topped off with a grilled banana was super filling.  The full English breakfast was also delicious.
If you felt peckish later on the day, there's an all day dining menu which includes, sandwiches, salads, Indonesia dishes and burgers to light bites (e.g. spring rolls, fried calamari, hummus with homemade bread).
Dinner
The beachfront restaurant offers International cuisine using the freshest local produce and seafood caught daily.  The meat is imported from Australia and the yummy desserts and bread are made in-house.
Throughout our trip we had Indonesian dishes every night.  On our last night at Kokomo Resort, they prepared a romantic meal on the private jetty.  We decided to have a break from Indonesia food and sample some International dishes.  The starter of vegetarian spring rolls was very fresh and tasty.
Ian chose the rack of lamb stuffed with rice and mushrooms, served with mashed potatoes, red wine and rosemary demi-glaze for the main course.  The lamb was rich and packed full of flavour.  I opted for the BBQ platter of snapper fillet, prawns, tuna, with fries and dipping sauce.  The seafood was so fresh and cooked perfectly. 
Dessert was a strawberry dacquoise with almond meringues and pistachio praline ice cream.
All the dishes at the restaurant were of excellent quality and beautifully presented.
Resort Services
Here are a list of various activities available during your stay.
Fitness Gym
For those who wish to keep fit during your holiday, there's a small air-conditioned gym with a treadmill, bike and free weights.
Spa
For total relaxation, why not book a traditional Sasak massage or manicure/pedicure.  Ian and I had a traditional Sasak massage by the island healer.  We were told not to tell him of our problem areas as he would be able to identify by feeling the 'hot spots'.  The traditional Sasak technique is past on from generation to generation using acupressure, lymphatic drainage and connective tissue massage.
Price: 1 hour – IDR300,000
Tennis
There's a tennis court which fenced off, although it might be a bit too warm to play during the day.  There's flood lights which can be switched on, if you wish to play tennis in the evening when it's a lot cooler.
Watersports
Try kayaking, paddle boarding or snorkeling during your stay.  Kayak to the mangroves and try spotting a black tipped reef shark.
Why not hire a boat and take a snorkeling trip to one of the nearby islands.
Price per hour:
Speedboat – IDR300,000
Traditional boat – IDR150,000
Golf
Hit a few balls on the green and test your skills on the putting green and sand banker.  What better way to play golf under the tropical coconut trees.
Getting to Gili Gede
Gili Gede can easily be reached booking onto the fast boat by 'Gili Getaway' and takes you directly to the private jetty at Kokomo Resort.
From the Gili islands (Air, Meno Trawangan), book the fast boat with Gili Getaway and takes approximately an hour to reach Gili Gede.
From Bali, the fast boat departs from Serangan harbour and the journey is approximately 1.5 hours.
Click here for the schedule.
The resort offers VIP Transport if you're heading to Lombok.  We booked this service with a private speedboat and a private car to our hotel in Lombok.
Cost & How to book the villas
Price
~ £130 a night with breakfast 
How to book
We booked via Booking.com
Our stay at Kokomo Resort was excellent and we think the best place to stay on this tropical island.  Gili Gede is truly an unspoilt paradise with secluded beaches which are perfect if you're looking for a romantic escape or just relaxation.  The staff were welcoming and friendly and the service was outstanding.  The villa ensured privacy and we were never overlooked.  We would highly recommend this resort if you're looking for accommodation on Gili Gede.
Have you stayed on Gili Gede?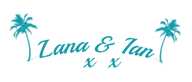 Don't forget to scroll down to the bottom to subscribe and be the first to receive new posts!
Don't forget to follow our blog at Bloglovin'
* The links used are affiliate links. By buying through the links we may receive a small commission for the sale. This has no effect on the price you pay.
For All The Latest News & Posts !
Sign up now and join us at 'WhodoIdo'
Only 'latest news & new post' notifications sent – No Spam!