Camping Weekend Guide to Padstow, Cornwall, UK
A camping weekend provides the perfect opportunity to explore Padstow and see what this cute little fishing town has to offer!
This Summer we decided to do a camping trip to North Devon and Cornwall and enjoy this wonderful sunshine we're experiencing at the moment.  It had been a while since we've been away camping and the last time we visited Padstow was a good few years ago.  We weren't sure how long this heatwave would last and booked the campsites last minute.  I don't know what it is about sleeping outside, but we tend to sleep better.  Possibly due to the fresh countryside air?  I couldn't wait to spend a weekend relaxing in Padstow … sample the tasty food, stroll along the harbour and take in the picturesque views of the town.  Can you tell that we do love a good roadtrip?!
Padstow
Padstow is a quaint little fishing town located along the north coast of Cornwall and has always been a bustling fishing town with the fish being sourced to many restaurants.  If you love your seafood, then you'll be in foodie heaven.  Sample the many Rick Stein restaurants which occupy Padstow.  It's a bit hard not to mention the celebrity chef and nowadays the town is also affectionately known as 'Padstein'!  Aside from the Rick Stein restaurants, there are numerous cafes, shops and beautiful sandy beaches nearby with various activities on offer eg. cycling, water sports and you're able to hire just about anything to enjoy them.
Where to stay in Padstow
If you happen to be visiting Padstow in the Summer we highly recommend camping.  That is what we chose to do and luckily we found this small cool campsite called Dennis Cove Campsite located right in Padstow, only a mere 10 minute walk away.  A great base for exploring Padstow and to see all local sights.
Dennis Cove not only caters for tents, but also touring caravans and campervans too.  Just a cosy three person tent for us!  The campsite was pretty easy to find and check in was super swift.  The owners showed us on the site map where to pitch, where the amenities were and directions into town.  Since we reserved pitch number 25, we were right near the top of the hill.  There are pitches over in the Long Meadow field, however there were no available pitches during our stay.  There are fewer pitches in Long Meadow and it seemed to be less crowded with great views of the Camel Estuary.  Maybe next time!
Our tent seemed teeny weeny compared to others on site.  What I love about our little tent, is that it takes no time to pitch and take down.  The beauty of pop up tents!
There are a few points to remember when pitching:
Leave a 3 meter gap between you and your neighbour to avoid overcrowding
Use the concrete block provided for BBQ's
For gazebos and day shelters, don't use a ground sheet
You must vacate the pitch by 11am
The toilets and shower blocks are right behind reception – very clean and we didn't experience any queuing for the shower.  One thing to remember is to buy your shower tokens when you check in.  Each shower token is 50p and lasts for 5 minutes.  To save on the shower tokens, Ian and I shared a shower and found that 5 minutes is actually enough (sorry TMI!!).  If you've brought your cooking gear, the washing up area is located next to the toilet/shower block and the freezer in reception is available to use for ice cubes and ice blocks. 
As we didn't have a powered site, it can be tricky to charge up your electricals (e.g. mobile, camera etc).  Don't fear as there's charging points you can use at the reception.  
Missing your fresh coffee?  There's freshly made coffee available every Friday from the mobile van by reception.
The site was very quiet, very close to Padstow and the owners were very helpful and friendly.  Booking the pitch was easy online.
If camping is not for you, there are many hotels and B&Bs in Padstow.  Check out Booking.com for the best prices.
Where to eat & drink in Padstow
You won't have a problem finding somewhere to eat as there's a plethora of restaurants in Padstow.  Actually you'll be spoilt for choice and wanting to visit every restaurant in town for your entire stay.  
Stein's Fish & Chips
Fish & Chips is such a traditional British dish and a must when visiting Padstow.  You can choose a variety of fish and they're all served with chips.  I must say … the batter around the fish is so light and my lemon sole was cooked perfectly.  It might be more than your usual chippy but the portions are a good size so you won't be leaving feeling hungry.  If you're in a rush, you can also order a take away.  We chose to sit and enjoy our wonderful meal.  The restaurant  has a very relaxed vibe, great for a causal dinner or family night out.
Tip: Get there early as there'll probably be a queue.  We arrived when it opened and managed to get a seat.
The Dining Room
The Dining Room isn't located in Padstow, but is only a 10 minute drive away in Rock.  We discovered this restaurant a few years go and were eager to sample the food again.  This restaurant is perfect if you're looking to celebrate that special occasion or like us, love fine dining.  The food was outstanding and did not disappoint.  Each dish was perfectly executed, leaving you wanting more.  This is a small restaurant providing each guest that personal service.  We highly recommend booking here!
Down By The Ferry
This is the perfect place to enjoy breakfast or lunch with views of the harbour.  We stumbled upon this place when trying to find somewhere to sit and relax.  I'm not a coffee drinker so opted for a healthy smoothie.  A nice cold drink was much needed to cool myself down from the heat.  Down By The Ferry not only serves drinks but bites to eat too, from sandwiches to cream teas.
The Chough Bakery
One thing I wanted to eat in Cornwall was a Cornish Pasty.  So many places in the town sell Cornish Pasties but we ended up buying a couple from The Chough Bakery.  The Chough Bakery is a family run bakery and have even won Cornish Pasty World Champions 2016.  What makes their cornish pasties unique is the use of local fresh ingredients and the 'dollop' of cornish cream!  Here you'll find homemade pastries, pasties and artisan breads.  I went for the traditional pasty and Ian chose the chicken, bacon , leek and cheese.  Mmmm the pasties will make your mouth water!
As we were only staying in Padstow for a couple of nights, we didn't get a chance to visit many restaurants. 
If you're looking for a quiet spot to enjoy a few drinks, then pop into The Shipwrights and The Old Custom House.  Lovely little pubs to visit in the evening and they even serve tasty food too.
Here are some restaurants we would visit next time:
Prawn on the Lawn
Paul Ainsworth at No. 6
Rojano's In The Square
Appleton's Bar & Restaurant
What to do in Padstow
This small town has numerous activities to keep you busy during your stay.  Here are a few ideas of what to do in Padstow.
Cycle along the Camel Trail
Hire a bike and cycle The Camel Trail.  The Camel Trail follows the disused railway line from Padstow to Wadebridge around the Camel Estuary, through the Camel valley to Bodmin.  There's no traffic and the trail is very flat (no need to worry about hills).  It's only a 10 mile trail with beautiful views of the Cornish countryside.  Why not stop off at a local pub for a quick drink and bite to eat during your bike ride … just remember not to have to many ha ha!  A great day out for the family.
If you've not brought your bike, you can hire a bike for the day from £17 (adults)/from £6 (children).  Or for extra fun, why not hire a tandem!
Tip: Helmets and gel seat covers are free of charge when hiring a bike.
Dine in one of Rick Stein's Restaurants
There are five Rick Stein restaurants in Padstow with Ruby's Bar serving beers, gins and wines.  Booking our trip last minute, there was no availability for The Seafood Restaurant.  Nevertheless, we thoroughly enjoyed our fish n' chips at Stein's Fish & Chips.  There's also the Fisheries & Seafood Bar located next door to Stein's Fish & Chips.  For the seafood lovers, I would recommend dining at one of his eateries.
Relax on the beach
There are many sandy beaches close to Padstow, with St. George's Cove being the closest with views over the Camel Estuary.  Harbour Cove is a wide sandy back, sheltered from the wind by the sand dunes. Spend a day chilling on the quiet, sandy beaches.  Take a stroll along the beach, enjoy the views with a Cornish creamy ice cream in hand.  I do love a good ice cream!
Take a Ferry to Rock
Take the Padstow Rock ferry ride over to the coastal village of Rock and enjoy the views of the River Camel.  This lovely little village has many cafés and restaurants, shops and water sports activities.  Visit Rock Beach and feel the golden sand between your toes.  Find the perfect picturesque spot and enjoy the sunshine.
The ferry runs from Padstow harbour every 20 minutes.  Remember to check the first and last ferry times to Rock.
Price: £4 return (adults)/£2 (children)
Have a Scoop of Cornish Ice cream
Visiting Cornwall wouldn't be right without trying a scoop or two of Cornish Ice cream.  Now what makes Cornish ice cream so different to other ice cream?  It's so cold and creamy, made with clotted cream and milk.  I couldn't resist and had to go for the mint choc chip flavour … my favourite.
Eat a Cornish Pasty
Try a traditional Cornish Pasty filled with beef, sliced potato, swede and onion.  If a traditional Cornish pasty is not for you, the pasties do come in a variety of fillings.  The pastry is very popular in Cornwall.  The Cornish pasty was often eaten by the tin miners in the 17th/18th century, as it was a full meal without using cutlery and was kept warm for a few hours.  The miners would then hold the pasty by the crimped edge to eat the pasty and throw the edge away.
Tip:  Be careful not to wave your Cornish pasty around or the seagulls will steal it from you!  No joke, the seagull swooped and took mine straight from my fingers.  Luckily I only had a tiny bit left.
Surf up
There are 7 bays within a 10 minute drive from Padstow, to enjoy the coastline and the waves.  Learn to surf and show off your skills!  There are some fabulous beaches to practise surfing and some great surf schools nearby.
Try a Piece of Cornish Fudge
Fancy some fudge? Whilst wandering along the cobbled street of Padstow, we came across Roly's Fudge.  Watch how the fudge is made and take home some crumbly, home made creamy fudge.  They come in a variety of flavours and there's even vegan options too.
Explore Padstow Harbour
Relax at the many cafés or pubs situated around the harbour – sit back and watch the world go by.  I'm a bit of a people watcher!  Give me an ice cream or a cool pint of cider and I'll be happy as Larry.  The harbour is the centre of Padstow with the fishing boats coming in and delivering the fresh fish to the restaurants.  Beware of the seagulls diving at you if you have food in your hand!
Padstow is a perfect place to spend a weekend or even longer.  Beautiful views of the Cornish coastline, wonderful sandy beaches and amazing food to try.  What more could you ask for!
Have you been to Padstow?  What did you love about it?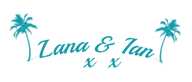 Don't forget to scroll down to the bottom to subscribe and be the first to receive new posts!
Don't forget to follow our blog at Bloglovin'
* The links used are affiliate links. By buying through the links we may receive a small commission for the sale. This has no effect on the price you pay.
Other Posts You May Like ...
For All The Latest News & Posts !
Sign up now and join us at 'WhodoIdo'
Only 'latest news & new post' notifications sent – No Spam!