Bottomless Sunday Lunch @ Galvin, The Athenaeum, London
Oooh a bottomless Sunday lunch and did someone mention unlimited bubbles too at Galvin?!
Who doesn't love a good bottomless Sunday lunch? You could say that we love our unlimited brunches / lunches in London; from a Japanese style brunch at Roka  to a complete bottomless food and drink brunch at Cookbook Café.  We like to test out new places and the bottomless Sunday lunch with unlimited desserts at Galvin at The Athenaeum caught our eye.
Having visited Galvin at Windows a few times for lunch and found the food outstanding, we thought bottomless Sunday lunch at Galvin at The Athenaeum would be equally good, so booked a table on a Sunday for 1pm.  These lunches are great to catch up with my sister and brother-in-law and ideal for a special occasion too.  The restaurant sits inside the 5 star luxury hotel, The Athenaeum, located in Mayfair London.  Chris and Jeff Galvin are the Michelin starred chefs here at Galvin at The Athenaeum, serving up British dishes, using local simple ingredients.
From the Roman Empire to modern day New York, lunchtime and bottomless bubbles have travelled the world and landed in London

- The Athenaeum
As it was Christmas, the hotel and restaurant were adorned with Christmas trees and colourful baubles, creating that festive feel.  The staff were very courteous and welcoming when we arrived and led us to a table towards the rear of the dining area.  My sister (Yvette) and brother-in-law (Jonathan) had train delays and we advised the restaurant that they were running late.  Galvin were kind enough to extend our lunch time for another 30 minutes; the booking time for the bottomless Sunday lunch is usually 1 hour 30 mins once seated.  The restaurant was modern and contemporary, with simple dark wooden tables in contrast with the mustard leather type chairs.  The room was illuminated from the three candle lit stylish chandeliers adorning the centre of the ceiling.
As we perused our menu we were served the Prosecco.  What surprised me was that the Prosecco was served from a kilner bottle not straight from the bottle?  How strange!  Finally my sister and her husband arrived only 15 minutes late and we were ready to order our food.  Considering it was a Sunday, it would be fitting to order a Sunday roast.  Sadly we were informed that they had run out of the Sunday roast due to two large parties.  I couldn't believe it …. you've run out of Sunday roast at 1.15pm? Seriously??  Glancing round the room, I could see only one large table and a table of 6.  The rest of the room was dotted with smaller tables, many of which were empty as can be seen in our photo above?
As we waited for our starters to be served, we were asked if we wanted bread ? Fifteen minutes later we were given warm homemade bread with slightly salted butter to nibble on.  Ooh the bread was soft inside with a nice golden crust – I smothered it with butter.  Don't you just love warm bread!  Watching the servers bring out a few plates of Sunday roast was making my tummy grumble.
To start I had the Portland crab and avocado on toasted muffin surrounded with hollandaise.  The delicate flavour of the crab complemented well with the avocado and creamy, buttery hollandaise sauce. 
Ian chose the smoked duck with plum on toasted muffin served with creamy hollandaise sauce.  Lovely sweetness from the plum and the poached egg had the perfect ooze from the yolk.
Yvette had the light and flavoursome crayfish salad with Espelette pepper – again very tasty and full off flavour.  Jonathan chose the scrambled eggs with Galvin cured smoked salmon.  Now Jonathan likes his scrambled eggs and so do I, however these were just ok and not as creamy and light as we would have liked.
Next up were our main courses; Yvette and I had decided on the same mains of  grilled bacon chop with caramelised pineapple and chips.  For us the chop was slightly oily but we loved the pineapple which added a sweetness and cut through the slight saltiness from the chop.  We would have liked a larger piece of the pineapple though.  A sauce did accompany the dish, however we found this to be tasteless.  The chunky chips were ok, but slightly overcooked I'm afraid.
Ian opted for the rib-eye steak with béarnaise sauce and chips.  Disappointingly the steak was dry and served with only five chips – seems they had run out of potatoes too 😉
Jonathan's deluxe burger on the other hand was very tasty, served with a healthy side of green salad and a portion of four chips.  The burger had a good height and you could see the cheese melting on top of the perfectly cooked patty.  Of course I had to have a bite and it was very succulent and meaty.  A good hearty burger indeed!
Being a dessert lover, I was very much looking forward to the array of desserts on offer at the dessert table.  We wandered towards the desserts table and from the selection, there were:
Praline éclairs
Clementine and white chocolate trifle
Peanut butter cheesecake
Rum baba, redcurrant jam and vanilla ice cream
Valrhona chocolate mousse and cocoa nibs
Victoria plum bakewell tart
Selection of English cheeses with cranberry chutney
Well, with a variety of desserts to choose from the best thing to do would be to try one of everything.  And it would be rude not to …  The desserts we found were fairly disappointing; the peanut butter cheesecake was still a bit frozen and was bland, the rum baba was dry.  However, the trifle, bakewell tart and éclair were ok.  All in all the desserts were quite disappointing.  Even though the desserts were unlimited, we decided not to go for seconds.
Overall, the bottomless Sunday lunch was average at best.  The service was slow; we had to ask where our starters and main were and also for top ups of Prosecco and our last refill was only topped up a third of the way compared to the previous glasses at 3/4.  The Sunday roasts had run out by 1.15pm and the desserts weren't great.  We did complain about the service and mentioned that the steak was dry, resulting in the service and the steak supplement being removed from the bill – although service is discretionary anyway …  I'm afraid we won't be returning here for lunch again, which is a shame as we had high hopes for Galvin at The Athenaeum.
Price: 3 courses with unlimited bubbles and desserts £45 for 1 hour and 30 minutes.
Have you dined at Galvin at The Athenaeum?  Where would you recommend for our next bottomless lunch?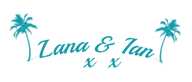 Don't forget to scroll down to the bottom  to subscribe and be the first to receive new posts!
Don't forget to follow our blog with Bloglovin'
Other Posts You May Like ...
For All The Latest News & Posts !
Sign up now and join us at 'WhodoIdo'
Only 'latest news & new post' notifications sent – No Spam!