A Relaxing Hidden Retreat @ Harmony Villas, Kuta, Lombok, Indonesia
Stay in only one of five luxury villas at Harmony Villas in Lombok, Indonesia!
Now, it's been a while since we've had a beach holiday… I think it's almost three years – where has the time gone?!  And what better way to spend my big birthday than on this beautiful tropical island of Lombok in Indonesia.
Harmony Villas is located in the heart of Kuta … still within easy reach of all the restaurants, bars and coffee shops but quietly tucked away so you don't hear the hustle and bustle of the town.
Leave your worries under the palm trees

- Harmony Villas
Looking for the best place to stay in Lombok was a little tricky for us, since we're avid beach lovers and of course, always like to be as close to the beach as possible.  In the end, we decided on Kuta located south of Lombok.  Don't be mistaken with Kuta in Bali.  Kuta in Lombok is a complete contrast to Kuta Bali; this laid back small town is far from the noisy touristy Kuta in Bali.
Harmony Villas is adults-only (16 years and up) and has 5 luxurious villas around a beautiful lagoon pool.  Each villa has views of the pool, with tables and chairs on the balcony to enjoy breakfast or simply lounge in and read a book.  A large, pink, blow up flamingo does bob past now and again as it explores the pool 🙂 so why not hop on and take that instagram photo!  There's even mini blow up floatables for your drinks.
If you're looking for the best place to stay in Kuta, read on for our review of our wonderful and relaxing stay at Harmony Villas
Luxury Harmony Villas Lombok
It was late in the evening when we arrived at the 4 star Harmony Villas having spent hours and hours travelling to reach Lombok.  After all that travelling, flopping onto a comfy bed and hitting our heads on the pillows were what we were looking forward to.
Arriving into the reception area, greeted by the friendly staff Aria and Eza, our tiredness seemed to have disappeared.  A cool refreshing welcome drink was just what we needed.  Forms were completed and breakfast choices made, we were swiftly led to our villa in this little hideaway.
Ari and Eza carried our luggage onto their shoulders and we followed them through the arched bamboo path, resembling a bamboo forest from Japan.  Villa 2 was allocated to us.  As we entered the beautiful villa we were immediately wowed …. simple white furnishings with splashes of turquoise on the cushions and ornaments.  The decor of the villa was furnished with a beach theme.  There's plenty of space for relaxing from the chaise longue (which Ian spent hours on!) to the lounger.
All the villas have a balcony/terrace area and have been decorated in the same theme, with the exception of the large painting above the bed.  Each villa is provided with a bottle of drinking water which can be refilled for free daily.  We couldn't believe how spacious the villa was – there's enough room even to do a cartwheel (not that I tried ha, ha)! 
"Lana, have you seen the bathroom.  Have a look", shouts Ian.
Wandering through the door and what did I see … a huge bathroom.  The open wardrobe has enough hanging space for your clothes and two dressing gowns have been provided to relax in.  The marbled bathroom had a rainfall shower with lovely complimentary toiletries.
After being shown around the villa, we were told that we had a surprise waiting for us!  Oooh we do love surprises.  Five minutes later, Eza and Aria walked in with a massive birthday cake and a bottle of wine.  How amazing is that!  What a wonderful surprise.  The cake was delicious – not overly sweet.  And the icing I had never had tasted before – so different to the icing in the UK.
We had made the perfect choice booking the best hotel in Kuta, Lombok. 
Villa facilities
Free Wi-Fi
Balcony
Terrace
Flat-screen TV with cable channels
Outdoor lagoon pool
Air conditioning
Fridge
Kettle
Hairdryer
Breakfast at Harmony Villas
Breakfast was included with our room rate.  Having read wonderful reviews on TripAdvisor, I was really looking forward to the sumptious breakfast at Harmony Villas.
The staff provide the breakfast card the night before and we marked our choices on the card.  What a great concept to make your breakfast choices on a reusable card.  No paper wastage here.  The breakfast is served at any time of your choice on the balcony/terrace area, shaded from the sun.
Breakfast includes a choice of tea or coffee and fruit juice (e.g. pineapple, orange juice, dragon fruit etc.).
Choose one from the following:
Continental pastry platter
Nasi Goreng
Mie Goreng
Eggs (scrambled or boiled) served with toast and jam
Omelette served with toast and jam
Pancakes
French toast
Oat bowl served with toast and jam
You'll be served all of the above and a large conch shell filled to the top with fresh fruit, such as bananas, apples, pineapple, dragonfruit, rambutan, lychees and passionfruit.
Breakfast was excellent and very filling indeed.  Whatever you choose for breakfast, it'll keep you going all the way till dinner
Harmony Villas doesn't have a restaurant on-site, however with the villas being located in the heart of Kuta, restaurants and cafés are a mere hop, skip and jump away.
Nearby restaurants we recommend visiting:
Kenza Café – Laid back vibe and food was fantastic. Highly recommend the vegan rolls, green chicken curry and Nasi Goreng.  If you have room, go for a dessert too!
El Bazaar – Dimly lit restaurant offering tasty Moroccan food.  This was a popular spot with the tourists.
Kemangi – A ten minute walk from the villas.  This restaurant serves a modern take on Indonesian food.  Sit outside for the romance!
Location of Harmony Villas
Harmony Villas is located in central Kuta, making it easily accessible to shops, bars, restaurants and cafés.  Kuta is a very laid back, chilled town – please don't get Kuta Lombok confused with Kuta Bali.  Even though the luxurious villas are in the heart of Kuta, the only sounds we heard were from the tweeting of the birds and the splashing made by us – ha, ha.
These boutique villas are close to Kuta beach, less than a five minute walk away.  Turn right out of the villas, then turn left and follow the path along the beach.  Stroll along Kuta beach and watch the surfers or just enjoy the sunshine. There are also changing facilities along the beach with showers and toilets which are very convenient. One drawback for us was that we found the sand at Kuta beach was fairly rough, mixed with broken coral and sea shells, and you tended to sink quite deeply into it whilst walking. We did find Kuta beach very quiet.
If you're like us and love soft powdery white sand, head to Selong Belanak beach (20 minutes away by car) and Tanjung Aan (10 minutes away by car) or a bit longer if you rent a moped and drive there yourself.  Our favourite was Selong Belanak.
Hotel services
Harmony Villas has a 24 hour concierge service.  The staff are so friendly and willing to help with anything.  The hotel can arrange a private car and driver if you wish to do a tour of the island.  But if you want to explore Lombok without a tour guide, they can arrange a moped for you to hire with helmets.  Remember safety comes first!  Moped hire was only around 70,000 IDK for the whole day and petrol was easily found along every roadside.
There isn't a laundry service on-site, but there are numerous laundry services close by.  The staff can take your laundry to the nearest one and pick it up for you too.  Note that the cost of the laundry is per kg.  The clothes will come back ironed and smelling lovely.
Right by the reception, there's a wonderful little boutique shop selling clothes, jewellery, straw and rattan bags – perfect souvenirs to take back home.
Getting to Harmony Villas
From the airport, the hotel can arrange complimentary airport pick up for a minimum 3 night stay.  Lombok airport is around a 30 minute drive away. Taxis will cost around 150,000 IDK.
Cost and How to Book the Villas
Price
From £80 a night.  
How to book
We booked via booking.com.
Click for rates and availability
To conclude, we had an unforgettable and amazing stay at this relaxing hidden retreat in Kuta.  We cannot recommend highly enough to stay in one of the 5 luxurious boutique villas at Harmony Villas in Lombok.  Service was outstanding from the team – more than 5 stars.  All the staff were friendly, welcoming and willing to make your stay as enjoyable as possible.  Ally, one of the owners, even dropped by to make sure everything was fine and gave a few tips on places to visit. We certainly do miss them!
Have you stayed in Harmony Villas in Lombok?  If you're exploring south of Lombok, then stay here.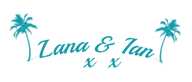 Don't forget to scroll down to the bottom to subscribe and be the first to receive new posts!
Don't forget to follow our blog at Bloglovin'
* The links used are affiliate links. By buying through the links we may receive a small commission for the sale. This has no effect on the price you pay.
Other Posts You May Like ...
2 Comments
Yvette Douglas

06/07/2019 (18:22)

The villas look so comfy, love the breakfast so vibrant and fresh… one for my list to stay at when I visit Lombok hopefully soon!

Lana

07/07/2019 (14:44)

The breakfasts here are absolutely amazing! You can easily spend your days relaxing in the pool 🙂
For All The Latest News & Posts !
Sign up now and join us at 'WhodoIdo'
Only 'latest news & new post' notifications sent – No Spam!