A Stylish Hotel with a View @ Impiana KLCC Hotel, Kuala Lumpur, Malaysia
Stay at the luxury Impiana KLCC hotel with the perfect views of the Petronas Towers in the heart of Kuala Lumpur!
After an amazing time staying in Lombok and the Gili Islands, we decided to spend 24 hours in Kuala Lumpur with a quick layover in this vibrant city!  We visited Kuala Lumpur many years ago but only for a few hours between flights and literally came out of the airport, headed straight for the Petronas Towers and back to the airport to continue our journey.
Impiana KLCC Hotel in Kuala Lumpur is a stylish 4 star hotel, situated in the business and shopping district.  Yes, you heard that right … shopping!  Impiana KLCC hotel was perfect  – right in the heart of the city centre and so close to all of Kuala Lumpars main attractions.  KLCC district is great for sight-seeing, shopping, nightlife, food options and more.
Club Deluxe Room at Impiana KLCC
This luxury hotel in Kuala Lumpur has 519 rooms of which 188 of these are club rooms. There are numerous accommodation options available at Impiana KLCC comprising of:
Superior Queen
Deluxe Twin
Deluxe King
Executive Suite
Club Deluxe Twin
Club Deluxe King
Club Premier
Deluxe Suite
Impiana Suite
We had booked a Club Deluxe King and had no idea that there were so many benefits included with the club room.  As we entered the reception area of the hotel, it was so bright and grand with a large hanging chandelier as the main feature.  Soft comfortable sofas in the reception area looked so inviting and great to chill out and relax in.
Since we had booked a club room, a member of staff led us to the club lounge on the 15th floor for a private check-in.  Now this is service!  Whilst waiting to be checked in, we were offered hot and cold drinks of our choice.
Our club room on the 18th floor was quiet, very spacious and decorated with modern furnishings .  Now let's talk about the view from the room.  We had the view of the Petronas Towers!  There was a separate walk-in wardrobe area and two dressing gowns were provided for use during our stay.  The King size bed was super comfortable and as soon as our head hit the pillow, we were out like a light. 
This might be uncomfortable for some people, but the the bathroom could be seen from the bed.  Meaning you could enjoy a long soak in the bed whilst your partner is chillaxing on the bed watching TV.  Don't fret – there's a blind you can pull down to ensure your privacy!  The bathroom is also spacious and decorated with black marble tiles, with a separate tub and rainfall shower.  I love a good rainfall shower don't you?!
Club Lounge Benefits
How amazed were we when we heard the long list of benefits for Club Floor guests!  So here's a list of the 'complimentary' benefits we enjoyed:
Breakfast available in the Club Lounge daily 07:00 – 10.30 on weekdays and 07:00 to 11:00 on weekends & Public holidays
Daily afternoon tea 15:00 – 17:00
Daily evening cocktails and canapés 17:30 – 19:30
Tea, coffee and non-alcoholic beverages throughout the day
Usage of unlimited internet services
Use of Club Lounge discussion room for up to two hours
20% discount on laundry services
Tip: Dress code is smart causal
Room Facilities
Bathrobe and slippers
Coffee and tea making facilities
24 hours In-room dining
Electronic safe
Daily complimentary drinking water
Air-conditioning
Mini bar
Pillow menu
TV
Wake up service
Complimentary Wi-Fi
Dining at the Club Lounge
Breakfast
Being Club Lounge guests, daily breakfast is available down stairs in the Tonka Bean Café or in the Club Lounge on the 15th floor.  Breakfast was a feast fit for a king.  Such a variety of dishes offered for breakfast that included congee, dim sum, chicken noodle soup, Malaysian curry, continental breakfast (e.g. croissants, muffins, ham, cheese) and hot breakfast options (e.g. sausage, bacon, egg, hash browns).  Along with the food options, there was a wide range of hot and cold drinks available.
I decided to try the fresh noodle soup and the yummy dumplings.  Love dumplings!  Ian opted for the cooked breakfast of sausage, bacon, eggs and beans.  Don't skip the breakfasts here … it'll set you up for the rest of the day ready for sight-seeing.
Afternoon Tea
Afternoon tea is served between 3 – 5pm everyday in the Club Lounge.  After seeing the main Kuala Lumpar attractions why not head over for the afternoon tea.  An array of savouries including sumptuous sandwiches, bite sized cakes, pastries and scones. Afternoon tea just wouldn't be the same without scones, clotted cream and jam!  The sweet selection also included traditional Malaysian desserts.  What a great way to try these yummy sweet treats!
Evening Cocktails and Canapés
Evening cocktails and canapés are served between 5.30pm – 7.30pm.  However cocktails were not available when we first arrived there, but we sampled the red wine instead and noted there was also an option to have a choice of liquor with a mixer.
We were kind of expecting a couple of trays of canapés, however much to our surprise it was like a buffet.  What a selection of bites to choose from – cocktail sausages, chicken skewers, mini burgers, macaroni cheese, ham and cheese platters, fresh dips with crudites and breadsticks.  Oh and there were also mini desserts too to tickle your taste buds.
You could easily forgo dining out later with so much food on offer.  With our first night, we were so full from the afternoon tea and canapés we passed on dinner and headed out to the Suria KLCC shopping mall to watch the fountain show instead.
Restaurants at Impiana KLCC
There are two main restaurants located within the hotel with two bar areas and the lobby lounge.
Tonka Bean Café & Deli
Tonka Bean Café is located on the ground floor, offering International and Asian cuisine.  The dining area is a bright open al fresco area, contemporarily decorated with a relaxed ambiance.  Expect fantastic views of the Petronas Towers with your meal.
Cedar on 15
Cedar restaurant is located on the 15th floor by the Club Lounge, serving contemporary dishes with gorgeous views of the skyline, especially during sunset.  Why not head here … the perfect end to the day.
Bohemia
Bohemia is a cosy area on the ground floor, ideal for those looking for somewhere to relax and enjoy the finest Cuban cigars.  This area is not only for enjoying a quiet drink, but also for English afternoon teas.
Oswego
If you're looking somewhere to relax with a glass of wine or cocktail in hand then Oswego is your spot.  You can also enjoy nibbles with your cocktail.  A chic wine bar with a warm ambiance – perfect!
Hotel Services
Swasana Spa
The award winning spa is located on the 4th floor.  Take a couple of hours out of the day to indulge and rejuvenate with a variety of available spa treatments.  How about a body massage, facial or a traditional Malay treatment.  Aside from the luxury treatments and spa packages, there's a steam bath, jacuzzi and a relaxation lounge.  Tempted to spoil yourself at the spa?
Gym
The gym is located on the 25th floor with amazing views of the Petronas Towers.  If you like to keep fit while you're on holiday, hop onto the treadmill or pump iron in the weight area.
Swimming pool
There's an infinity edge swimming pool on the 4th floor.  There's also a snack bar area adjacent to the pool.  A great way to cool off from the heat is to take a dip in the pool and relax.
Other facilities
Hairdresser
Airport transfer service
24 hour concierge
Laundry and dry-cleaning services
Free parking on-site
Convenience store
Location of Impiana KLCC
Impiana KLCC hotel is a mere 5 minute walk from Suria KLCC shopping mall, a short walk to the Petronas Towers and KLCC Park.  The hotel is linked to Bukit Bintang and Kuala Lumpur Convention Centre via an indoor sky bridge.  There's easy access to public transport with the KL Monorail and Putra LRT to reach other areas of the city centre.
How to get to Impiana Hotel
The hotel can arrange airport transfers or you can grab a fixed price taxi from the airport.  You can also reach the hotel via the monorail and LRT.
Tip: If you're catching a taxi from the airport, there's a desk right by the exit where you can purchase a voucher for the taxi.  Head to the taxi area and hand over your voucher to the driver.
Cost and How to Book
Cost
We paid approximately £80 a night (429.10 MYR).
Tip:  There's a tourist tax of 10 MYR per night added to the stay.
How to book
We booked via Booking.com.
Click for rates and availability
Our stay at Impiana KLCC Hotel in Kuala Lumpur was superb, with great hospitality and service.  The facilities were excellent and we had such a comfortable and relaxed stay here.  One thing that sticks in our mind was the club lounge benefits with complimentary afternoon tea and evening canapés. We highly recommend staying here if you're looking for a chic hotel in Kuala Lumpur, rooms offering views of Petronas Towers and close to the city's attractions.
Have you stayed at Impiana KLCC Hotel?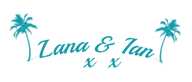 Don't forget to scroll down to the bottom to subscribe and be the first to receive new posts!
Don't forget to follow our blog at Bloglovin'
* The links used are affiliate links. By buying through the links we may receive a small commission for the sale. This has no effect on the price you pay.
Other Posts You May Like ...
For All The Latest News & Posts !
Sign up now and join us at 'WhodoIdo'
Only 'latest news & new post' notifications sent – No Spam!