Altstadt Hotel, Vienna
We decided to stay at the Altstadt Hotel for three nights in November and booked the hotel through Booking.com.  The Altstadt Hotel is an arty boutique hotel situated in the Spittelberg Quarter and only a short walk from the nearest U-Bahn station.  When the taxi pulled up outside the building on a quiet road, it didn't look like a hotel on first appearance but more like a residential building.  On entering we had to take the very small, and personal, lift to the reception and on arrival we were greeted with big smiles from the reception staff.  We were given a map of the city and the receptionist highlighted on the map where all the Christmas markets were and the must-see sites.
Wow!! Each room at Altstadt Hotel is different and unique designed by famous architects and fashion stars. We had booked a deluxe double room not knowing which room we would end up with.  We were taken to our room on the 3rd floor room 53. As we entered the room I immediately noticed the arty deco, beautiful structured side tables, mirrored cubed wall and the bathroom was filled with Malin + Goetz toiletries.  This room was amazing!  Turn down service is done and little Milka chocolates are left by the pillow.  We did sleep very well  and the hotel was quiet at night – BLISS…. just what we needed!
Breakfast was mixed and varied from hot to cold choices: croissants, brioche with butter and jam, cold meats, cheeses, fruits, a large selection of cereals and bacon, sausage and eggs any style. The breakfasts were delicious and filling…a good start to the day.
Lets talk about the CAKE…  The tea and cakes were served in the Red Salon every afternoon, which were amazing…….I knew Vienna was known for their cakes! Also to note, the cakes were FREE! Coming into the hotel for a slice or two of cake and a pot of tea is a perfect way to relax after a day of sightseeing.
The Altstadt Hotel is very hip and cool, serving delicious breakfasts and cakes and the room was spacious and very comfortable.  I will no doubt recommend this hotel to everyone and come back in the future.
Have you visited Vienna? What's your favourite hotel in Vienna?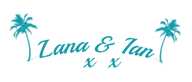 Don't forget to follow our blog with Bloglovin'
* The links used are affiliate links. By buying through the links we may receive a commission for the sale. This has no effect on the price for you.
Other Posts You May Like ...
4 Comments
Dorie

28/01/2018 (13:28)

Oh wow, this is amazing. Vienna has so many hotels but I am living here, so it makes no sense to book a room:D
xoxo
Dorie from http://www.thedorie.com

Lana

28/01/2018 (14:30)

You're so lucky to live in Vienna. We were there a couple of years ago and loved the city! 🙂

Looks like a lovely hotel. I like the style of the room and also the breakfast looks tasty too. Thanks for the recommendation.

Lana

02/12/2017 (18:38)

We thoroughly enjoyed our stay at the Altstadt Hotel. Breakfast was amazing! 🙂
For All The Latest News & Posts !
Sign up now and join us at 'WhodoIdo'
Only 'latest news & new post' notifications sent – No Spam!