Superb Food @ Bodil, Copenhagen, Denmark
A memorable culinary experience at Bodil!
Copenhagen is truly a foodie's paradise and being big foodies ourselves, we love to try out all up and coming restaurants.  Having had a wonderful kitchen experience at Studio for Ian's birthday,  I was drawn to Bodil due to the rave reviews and the high recommendation on the Visit Copenhagen site.  
Bodil is located in trendy Vesterbro and named due to its location on the corner of Sønder Boulevard and Bodilsgade.  The restaurant is in a residential building and easily noticed by the illuminated sign outside.  A table was booked for 6.15pm – fairly early for us but we do like to eat early and also needed to pack as it was our last night.
The restaurant was almost full and so early on in the evening too but luckily we had booked a table so no need to worry.  The staff were friendly and we were led to a table in the corner close to the open kitchen.  However we did have to walk round the restaurant to hang our winter coats in a side passageway.  Bodil is a small and intimate restaurant, dimly lit with a cosy ambiance.  Typical scandinavian decor, simply furnished with wooden flooring, tables and chairs, low hanging lamps with wine bottles hanging on one side of the wall.  Cool hip music was playing in the background, giving Bodil a lovely relaxed atmosphere.
We were presented with a menu, a choice of 4 or 5 courses and advised the server of any food allergies.  Ian chose a bottle of Pinot Noir 'Knipser Blauer Spätburgunder 2014' to accompany the meal.  A fantastic choice too!
Perusing the menu, we were tempted with the variety of snacks (75 DKK per person).  And yes, we did order the snacks to share between us and boy were we glad we did.  The snacks included crunchy almonds in onion powder, sourdough with shrimps, quail egg and cheese financier.  Oooh I was salivating just looking at the them.
The almonds had a light dusting with subtle onion powder – very moorish indeed!  And the sour dough with shrimps was fresh with a slight zesty taste.
The presentation for the quail egg was quirky.  The quail egg was placed on a bed of straw in a hexagonal box – I'm afraid we found this snack so so and it didn't really wow us.
The cheese financier was luscious and composed of a light puff pastry filled with cream cheese, delicately placed on top of a lava stone.
The first course was a beautiful halibut poached in brown butter on shallots with a tomato consummé.  This was divine and accompanied with their delectable homemade warm bread.
Next up was beef tartar.  I'm not a huge fan of raw beef, however with this dish the beef had a really delicate flavour and was served with chive, gherkin gel, black pudding chips and lovely sweet pearl onions.  The black pudding chips added texture to the dish and gave a light crunch.  Beautifully presented and such a colourful plate of food!  We could not fault this dish; packed full of flavour, well seasoned and offering a tasty treat in the mouth.
The third course was the slow cooked duck with potato mash, sauteed wild mushrooms and a cranberry glaze.  We loved the crispy duck skin crumbled with sour dough on the duck.  The mash was so smooth, not a lump in sight.
For those who chose five courses, the 5th course was a cheese course of hay cheese, lingonberry and sour dough.  I did eye up the next table having the cheese plate and it did look good.
And finally my favourite part of the meal … the dessert.  Who's a dessert lover like me?!  Oh my, well what can I say.  Salted caramel ice cream with pine snow, coffee meringue and slices of butternut squash.  This dessert was not overly sweet and the pine snow melted in the mouth.  Diving deep to the bottom of the ice cream, we found little bits of caramel … mmmmmmm
Each course was excellent, well presented and of a good portion size.  Very innovative dishes all packed full of flavour.  From choosing the four courses, we felt full and content.  The staff were attentive, polite and very friendly.  I had emailed Bodil upon booking mentioning it would be Ian's birthday.  It would have been a nice touch if they had added a 'happy birthday' written on the plate or something.  However, we couldn't fault the food or the service and would happily return to Bodil if we visit Copenhagen again.  Definitely add this to your list when thinking of places to eat within Copenhagen.
How to book
Book online on the website / call +45 55 55 23 00 / email: [email protected]
Price:
Snacks, 4 courses and a bottle of red wine 995 DKK (~ £118)
4 courses 325 DKK (~£38) / 5 courses  375 DKK (~£45) (without drinks)
Have you tried the food at Bodil? What's your favourite restaurant in Copenhagen?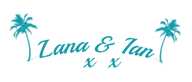 Don't forget to scroll down to the bottom  to subscribe and be the first to receive new posts!
Don't forget to follow our blog with Bloglovin'
Other Posts You May Like ...
For All The Latest News & Posts !
Sign up now and join us at 'WhodoIdo'
Only 'latest news & new post' notifications sent – No Spam!