Traditional Polish Food @ Gaska Restaurant, Krakow, Poland
Try the delicious homemade Polish food at Gaska Restaurant
If you've planned a weekend getaway and need ideas on where to eat in Krakow, then you should definitely add this restaurant to your list.  You'll find numerous places to eat here in Krakow, from street foods to fine dining restaurants.  And there's also a variety of cuisines available to suit all palates.  For us, we like to try the local foods and what better way to sample traditional Polish cuisine then at Gaska Restaurant in Krakow.  
The word "Gaska" means goose in Polish so it's no surprise that Gaska restaurant specialises in goose dishes.  If you've never had goose before, then this is the perfect time to try it.  This charming restaurant is located in Kazmierz which is around a 15-20 minute walk from our apartment.  Not only does Gaska specialise in goose, but also potato pancakes and dumplings (Prażuchy) too.  Oh …. did someone mention dumplings?!  I do love dumplings!
Prazuchy – dish made of roasted flour and water, served in the form of dumplings

- Kuchnia Polska Gaska
The goose meat used in the dishes are of the highest quality and organic too.  The goose here is served in a variety of ways e.g. with salads, in dumplings and on cabbage.  The goose fat is also used to fry the potato pancakes to give it that special flavour.  Did you know that goose lard is the healthiest fat as it is high in both monounsaturated and polyunsaturated fats?
Gaska was pretty easy to find, but if you're coming from the the Main Square it might be easier to catch a taxi.  I had reserved the table for 7.30pm and already the restaurant was half full with locals.
On arrival, we were greeted with the friendliest smiles and the waitress led us to our table.  How cute was this restaurant!  Gaska restaurant was rustic with a homely feeling, furnished with simple wooden tables and white chairs.  The exposed bricked walls add prominence to the fireplace being the main focal point and the little soft touches all around giving the restaurant a warm atmosphere.
The restaurant has two rooms and a garden.  Since we were visiting Krakow in December, we were seated in one of the warm dimly lit rooms.  I can imagine in the summer months, meals can be also enjoyed in the garden area.
Before browsing the food menu, we ordered our drinks; a glass of red wine for Ian and mulled beer for me.  Having never tasted mulled beer (mind you, I'm not much of a beer drinker), I actually enjoyed the beer with the added raspberry juice.  The mulled beer was served hot with slices of apple, which warmed me up straight away after having walked from our apartment.
Whilst waiting for our starters to arrive, we were given goose lard with home made bread.  The goose lard was spread on the bread and a bit of pickled cucumber added before we popped it in our mouths.  Wow, this was truly scrumptious.  Lovely morsels of bread with goose lard to get our taste buds buzzing.
What to order in Gaska Restaurant
Starter
Ian chose the fried goose liver with arucola salad and caramelised apples and a good drizzle of raspberry sauce.  On first appearance, it didn't look very appetising to me with the three brown dollops of goose liver.  However, when Ian gave me a mouthful to try, it was delicious with intense flavours.  Ian of course enjoyed the starter and wolfed it down!
My starter of red borscht with traditional dumplings was absolutely divine!  A watery, deep red soup with dumplings bobbing up and down.  The borscht was amazing and with each mouthful I was craving for more.  The delicate taste of beetroot with a slight kick of pepper and a hint of spice.  Each dumpling was filled with goose meat … oh my I could have eaten a bowl of these dumplings 🙂
Main Course
Seeing as the restaurant specialises with unique goose dishes, both of us decided to sample a couple off the menu.
Ian opted for the goose thigh with roasted vegetables.  The goose thigh was huge and almost filled the entire plate.  It looked like a roast dinner with all the trimmings.  The thigh meat was succulent and the roasted potatoes, red cabbage were cooked extremely well.  The delicate creamy sauce really complemented the goose and the caramelised beets added a sweetness to the dish.  
I chose the goose breast marinated in bison grass, served on roasted apples, with cranberry and buck wheat.  The dish was well seasoned and delicious however I felt that it really needed a sauce.  Otherwise, the meat was cooked well, not chewy or dry.  The apples were lovely and sweet and the buckwheat made the dish lighter.
Dessert
Having finished our main courses with empty plates, we decided to share a dessert seeing as we were both feeling fairly full. 
We ordered the fruit under the crumble. Now this was proper homemade crumble.  Did you know that crumble is one of our favourite desserts?!  The apple, blueberry and pear crumble was heavenly, served with vanilla ice cream, whipped cream and fresh blueberries.  Ian and I were fighting over the crumble – ha ha!
Price
For two starters, mains and one dessert with drinks –  ~ 200 Zloty.
We thoroughly enjoyed our meal and would love to visit the restaurant again when we return to Krakow.  Delicious traditional polish food from homemade recipes.  We were so full we walked back to the apartment to help digest some of the food we devoured.
It's not surprising that Gaska was in the top 10 restaurants on Tripadvisor for local cuisine. A great spot for a romantic meal or anyone seeking Polish cuisine. We highly recommend Gaska and we feel it is one of the best local places to eat in Krakow.  If you're looking for somewhere to eat out in Krakow serving unique dishes, then reserve a table here.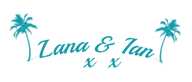 Don't forget to scroll down to the bottom to subscribe and be the first to receive new posts!
Don't forget to follow our blog at Bloglovin'
* The links used are affiliate links. By buying through the links we may receive a small commission for the sale. This has no effect on the price you pay.
Other Posts You May Like ...
6 Comments
I remember eating my first Polish food in a restaurant in Warsaw which was fantastic! I definitely want to go to Krakow. Love the look at this place!

Lana

28/03/2019 (21:01)

We've yet to visit Warsaw! Absolutely enjoyed our time in Krakow and would love to see more of Poland 🙂

the decor of the restaurant looks amazing, but the food, even better! Perfect for a trip to appreciate the local cuisine and culture 🙂

Lana

28/03/2019 (20:00)

Such a cosy restaurant and filled with locals. Always a good sign! 🙂

Shareen HD

28/03/2019 (18:23)

I've never been to Poland but that goose breast looks absolutely amazing! If I ever did go, I would definitely be visiting Gaska for that alone! Thanks for sharing

Lana

28/03/2019 (18:59)

Definitely one to add to your list when you're visiting Krakow! 🙂
For All The Latest News & Posts !
Sign up now and join us at 'WhodoIdo'
Only 'latest news & new post' notifications sent – No Spam!