Japanese Inspired Soul Food @ Ichibuns – Soho, London
Ichibuns serving up japanese burgers and ramen in the heart of London!
We had arranged to meet some local bloggers, Jasmin, Heather and May, with their other halves for dinner one evening in London since we happened to be there for a networking event.  As Ichibuns had launched the previous week, obviously we had wanted to try it out after hearing the reviews.  Ichibuns is located on Wardour Street in the heart of Soho and is the latest restaurant from Robin Leigh (Nobu).
Experience The Best of Japanese Culture, Creativity and Culinary Kapow! with an Ichibuns Twist

- Ichibuns
Arriving at Ichibuns at 7pm, we noticed there was a bit of a queue and we ended up waiting 45 minutes for a table.  I had emailed beforehand to query whether a reservation was needed, however I was told that as Ichibuns sits over three floors there would be ample space.  Sod's law on the evening when we decide to go, there was a private event and they closed the upper floors hence the queue.  Finally a table had become available and we were led past the open kitchen to the rear right corner of the dimly lit restaurant.
The restaurant had a lively atmosphere with tables of groups and couples and house grooves playing in the background.  I ventured upstairs to have a quick peek and loved the fun decor; from the chandelier of baubles hanging from the ceiling to the green plants tucked into the pockets of the wall all accompanied by simple Japanese style seating.  And yes, I had to see what the Japanese toilets were all about!
The table was small to say the least and 5 of us squished round it like sardines, very cosy indeed!  Heather and Adam were to join us later so we hoped that the table next to us would leave soon.
For drinks the Ichi shakes caught my eye and I opted for the Sakura Blossom whilst Ian went for a mocktail Quiet Storm.  Our drinks arrived in takeaway style cups with a filmed lid.  How quirky!  The Sakura Blossom was made with milk and cherry ice cream with marinated cherries, topped with pink and white marshmallows and cherry sauce.  Now I love ice cream and I love cherries, but boy this was super sweet!  Ian's mocktail on the other hand was lovely, fruity and refreshing.
To start Ian had the snow crab maki rolls which were delicious; fresh, light and accompanied with an avocado and cucumber creamy spicy mayo.  I had the tasty wagyu beef maki rolls with yakinuki sauce.  Don't worry I did let Ian have a piece!  Each portion had 6 generous equally sized fresh rolls.
Jasmin fancied small bites and chose the vegetarian harumaki, which had the perfect crisp with every mouthful, and succulent chicken pieces dipped in a smokey sauce.  I did eye them up and they looked very good (mouthwatering, even!).
For the mains, Ian chose the classic burger of two beef patties with melted cheese, gherkin, red onion and a squeeze of classic burger sauce.  The burger patties were juicy and were held in a lightly toasted brioche bun.  The classic burger was quite tasty.
My chicken katsu burger was succulent, moist and had a lovely crispy panko coating.  The fresh Japanese slaw topped on the chicken gave a nice crunch and left me wanting more.  I loved the brioche buns and the fact they they didn't fall apart when biting into them.  We both ordered a side of fries – the fries had a good crisp to them and were not oily.  I liked the idea of the food being served fast food style in paper packaging.
We didn't have dessert as Ian had a crazy idea of ordering another burger to try!  So we had the Hokkaido to share which included two patties, red onion, shiitake mushrooms, white truffle oil and blue cheese fondue.  With my half of the burger, I couldn't taste the blue cheese at all and unfortunately this burger didn't wow us at all.  I definitely preferred the chicken katsu burger.
After indulging on almost two burgers, alas we were too full to order dessert.  Overall, we liked the fast food style concept and the staff were polite, friendly and helpful.  The food was delicious, however we felt that the beef burgers could have been tastier.  We would like to come back and try the ramen and the desserts next time, especially the green tea profiteroles.
Price: around £30 each per person (drink, starter and a burger and a half!)
Have you tried Ichibuns?  Where's your best burger spot in London?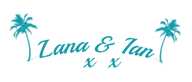 Don't forget to follow our blog with Bloglovin'
Other Posts You May Like ...
For All The Latest News & Posts !
Sign up now and join us at 'WhodoIdo'
Only 'latest news & new post' notifications sent – No Spam!