White Water Rafting on Shotover River Queenstown, New Zealand
Experience the thrill of white water rafting on Shotover River, Queenstown!
Road tripping the beautiful South Island of New Zealand, we had to make a stop at Queenstown.  Queenstown …. home of adrenaline pumping activities and the adventure capital of New Zealand.  Best known for bungee jumping off Kawarau Gorge Suspension Bridge and the Nevis Arc Swing, but have you considered white water rafting?  If you're adrenaline junkies like us, then you must try white water rafting on Shotover River, Queenstown.  
We booked our rafting adventure with Queenstown Rafting, which is one of the largest companies in Queenstown, maintains a high level of standard in safety and is always looking to reduce their environmental footprint.  The company offers half day trips to Shotover River and Kawarau River.  Kawarau River is ideal for first timers to white water rafting; a grade 2-3 river which also featured as River Anduin in Lord of the Rings!  Since Ian and I have rafted previously in the America, Australia and Bali, the Shotover River was perfect for us.  Rafting through the popular grade-3-5 river was an unforgettable experience and adrenaline pumping!
Journey through Skippers Canyon to Shotover River
Our pick up was at the Queenstown Rafting Shop early morning around 8am.  To get to Shotover River, the transfer included a trip along one of their dangerous roads … Skippers Canyon.  Now if you've not heard of Skippers Canyon, it is one of the most scenic roads in New Zealand but also one of the scariest.   The road around the canyon is super narrow – when I say narrow, the road is just about wide enough for our coach and looking out of the windows all you can see is the sheer drop down into the gorge of around several hundred metres…
Holy moly, I don't know how the driver meandered round the unsealed road.  Fingers crossed we hoped that we wouldn't have to let a car pass by.  God knows how we would let them pass?! ha ha!  All I can say is … good luck!  Actually, rental cars are not permitted to drive on this road as it's deemed too dangerous and won't insure it.  I couldn't help but look out of the window and stare at the cliff edge.  It was a vertical drop down to Shotover River.  If you happen to be scared of heights, just don't look out of the window during the journey.
High above the raging Shotover River, Skippers Road creeps along the face of Skippers Canyon. Don't look down!

- New Zealand Tourist Board
Apparently the river was known as the richest river in the world, since the road was built by miners during the gold rush.  This was the only track to reach the Skippers township and Upper Shotover diggings.  This unsealed road is 16.5 miles long, with many hairpins and steep drops.  However, it does offer dramatic scenery, stunning views of the mountains, gorge and of course, the Shotover River below.
Skippers Canyon road is famous since it appeared in Lord of the Rings – the road was used for the scene when Arwen summoned the magical flood.  It also appeared in the film Mission Impossible Fallout too.
Rafting on Shotover River
Before heading out to the river, a full safety briefing was given to everyone (even to those who have rafted before).  We headed to the changing room to suit up in our wet suits, life jacket, boots and helmet.  The bright blue rafts were ready and waiting for us at Deep Creek.  We were put into groups with each raft holding up to 7 people including a qualified rafting guide.  And off we went to test out our skills on the river.
This was exciting even though the rapids were gentle to start.  The rafting guide would shout out to us what to do.  In my mind, all I kept thinking was I hoped the raft wouldn't overturn – but I think that every time I go out rafting 😉  Up and over hitting the gentle rapids (Rock Garden, grade 3)  just to warm us up, preparing us for the grade 4 and 5 rapids later.  Paddles in hand we listened to our guide carefully, following his every word and instruction.
We drifted along the slow part of the river and all of a sudden, the guide shouts out to us that we can jump in.  Remember, feet first when you pop into the river in case you encounter any solid objects or rocks in the river.  Ian and I jumped into the water with a few others the cool water was so refreshing.  This was so much fun bobbing along the river.  All of a sudden the guide shouts that we need to get back in quick.  Pulling ourselves into the raft, we clambered in quickly and picked up our paddles ready and waiting for what would be in store for us.
Oh my, we saw the grade 4-5 rapids ahead of us. We pushed through the rapids, bouncing along and our raft didn't even flip!  We rafted through the following rapids on the river:
Aftershock
Squeeze
Anvil
Toilet
Oh Sh*t
Pinball
Yes, there's rapids called 'Toilet' and 'Oh Sh*t'!
After those exhilarating rapids, we rafted through the 170m Oxenbridge tunnel where we kept paddles inside the raft away from the tunnel walls.  I must say, it was fairly dark in the tunnel which just added an extra thrill to the adventure.  The light could be seen in the distance at the end of the tunnel as we made our way through.  Next up was the Cascade (grade 3) and we braced ourselves through it.  Finally we made our way to the last part called Arthurs Point.  
After the white water rafting, you can relax in the local sauna and have a hot shower.  Then you'll be transferred back to the shop where the pick up point was.
What to Bring
Shop our favourites:
Price
$229 for a half day trip (New Zealand dollars) (around ~£118)
Price includes:
Transfer to the rafting base and back to Queenstown
Rafting clothing (wet suit, life jacket, helmet and boots)
Hot shower
Sauna
White water rafting on Shotover river
Tips:
The half day trip lasts for 4.5 hours
Our trip took place the end of January.  If you wish to book the trip during Winter, between June – September, there is the heli-raft option. The transfer is by helicopter to the rafting point.  Price is $339 (around~£175).
Cameras cannot be taken.  But don't worry, photos will be taken during your trip.  Don't forget to bring money to purchase the photos and also for any snacks or drinks.
The minimum age for rafting is 13 years old and the minimum weight is 40kg.
White water rafting down Shotover River was exhilarating and we enjoyed every minute of it.  What a thrill!  An exciting and memorable experience.  If you're looking for an adrenaline pumping adventure then definitely book onto this trip.
Are you brave enough to try this?
Other trips you might be interested in:
Click here to read our post on New Zealand's North Island.
Have you rafted in Queenstown?  Where would would you recommend us rafting next?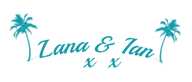 Don't forget to scroll down to the bottom to subscribe and be the first to receive new posts!
Don't forget to follow our blog at Bloglovin'
* The links used are affiliate links. By buying through the links we may receive a small commission for the sale. This has no effect on the price you pay.
Other Posts You May Like ...
For All The Latest News & Posts !
Sign up now and join us at 'WhodoIdo'
Only 'latest news & new post' notifications sent – No Spam!