Grand Sunset Hotel @ Karon Beach, Phuket, Thailand
Yes!  The Grand Sunset Hotel also overlooks Karon beach if you want some sand between your toes!
Back in 2013, we discovered this lovely boutique hotel whilst travelling in Phuket.  We wanted somewhere away from Patong, close to the local markets (for some haggling), by the beach (of course) and near great places to eat!  Grand Sunset Hotel was a wonderful find, located down a little street away from the main road and only moments away from all of those.  Furthermore, Patong is only 15 minutes away if you did want to pop over there too.
On arrival the staff were very friendly and welcoming with a swift check-in.  Our deluxe room was spacious, bright, clean, contemporary with a minimalist design; an all white room with hints of bright colour from the cushions.  We were so glad to find a comfortable king size bed.  There was a small balcony with views of the hillside, however we spent the majority of our time either sunning ourselves on the beach or on the rooftop terrace with a cocktail watching the sun go down.
Once we were settled in, we heard a knock on the door and a member of staff presented us with a welcome plate of fresh tropical fruit – what a lovely surprise…
The bathroom was bright, a decent size and fitted with a rainfall shower.  Toiletries were provided too.  We loved how modern the bedroom and bathroom were.
The room included:
Airconditioning
Safe
Flat screen TV
Mini bar
Other rooms available at Grand Sunset Hotel:
Grand Deluxe room
Two Bedroom Suite
Rooftop Restaurant & Bar
Our room price included a buffet breakfast which was served daily on the roof terrace overlooking the sea.  The buffet breakfast was Scandinavian style offering breads, cheeses, cold cuts of meat, cereals and fresh fruit.  An egg station was available to have the eggs cooked any way you want or served as an omelette.  The breakfast set us up for the rest of the day.
Breakfast was served between 7am-12pm.  Great if you fancied a lie in from a heavy night out the night before!  The restaurant is open during the day and the evening too – here you will find tasty Western and Thai dishes.
Grand Sunset Hotel has a beautiful roof top pool for a lovely refreshing dip to cool down from the heat, lined with loungers and comfortable sunbeds.  Grab the sunbeds quick as these were pretty popular.  The bar is conveniently located right next to the pool, so you don't even need to leave your sun lounger to order a drink.  The staff are always readily available to take your drink and food orders.
Each evening, we headed up to the roof top to watch the stunning sunset over Karon beach.  Sitting by the rooftop pool provided such a relaxed atmosphere with the cool, fresh breeze from the Andaman sea on your face.  Let's not forget the complimentary drinks and snacks during sunset hour too!
Activities
If you're planning a day trip, the staff at the hotel are also able to book your excursions.  Activities include:
Booking a trip to Phang Nga Bay by speedboat (For those James Bond fans)
Trying your hand at sea cave kayaking also at Phang Nga Bay
Spending a day on Phi Phi islands.  Or, if you're in no rush, spending a night or two there
Exploring the island and visiting the Big Buddha
So Grand Sunset Hotel offers everything from friendly and helpful staff, good service, being very affordable and providing some fantastic sunset views from their roof top.  The staff were so helpful, they even fixed my broken flipflop! The hotel was quiet, with comfortable rooms and only moments away from Karon beach. The complimentary snacks and cocktails up on the rooftop during sunset hour was a nice touch too.  Altogether a very enjoyable stay at the Grand Sunset Hotel – what more could you ask for!
Price: ~£40 a night (our stay was at the end of March)
Check out Booking.com for a great price on Grand Sunset Hotel.
Have you been to Phuket?  Where did you stay on the island?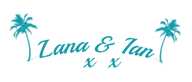 Don't forget to follow our blog with Bloglovin'
* The links used are affiliate links. By buying through the links we may receive a small commission for the sale. This has no effect on the price you pay.
Other Posts You May Like ...
For All The Latest News & Posts !
Sign up now and join us at 'WhodoIdo'
Only 'latest news & new post' notifications sent – No Spam!