Shangri-La's Rasa Ria Resort & Spa Kota Kinabalu, Malaysia
A beautiful hotel surrounded by a tropical rainforest at Shangri-La Rasa Ria Resort & Spa.
Rasa Ria
A few years ago we planned a trip to Borneo to spot orangutans.  The one hotel that caught our eye was Shangri-La's Rasa Ria due to it's uniqueness of being within a Nature Reserve and collaborating with the Sepilok Rehabiliation Centre.  Click here to read our post for spotting orangutans in Borneo.  
Shangri-La's Rasa Ria resort & spa is a 5 star luxury hotel located amidst 400 acres of lush tropical rainforest with a Nature Reserve and beautiful views of the secluded Pantai Dalit Beach.  The resort is only  35 minutes away from the city if you fancy a spot of shopping and 40 minutes away from the nearby airport so no long tortuous hotel treks 😉
Nestled within 400 acres of tropical jungle and all watched over by Sabah's iconic Mount Kinabalu, a UNESCO World Heritage Site

- Shangri-La's Rasa Ria
All 499 rooms at this resort are decorated with a Malaysian theme – bright, elegant and contemporary spacious rooms, with each room having a private balcony or lanai.  There are two wings at the resort, the Garden Wing and the Ocean Wing.  Our room was situated on the first floor with a private balcony and we could see the beach peeking through the trees and the ocean beyond.  The bedroom was very large, bright and airy and the bathroom was spacious with a large waterfall shower.  All the ground floor rooms have a private lanai with access to the garden.
There's a wide range of rooms to choose from:
Premier
Superior Rainforest
Deluxe sea/garden view
Executive sea view
Executive Suite
Speciality Suite
For those who crave a little more luxury, there are premier rooms in the new Ocean Wing geared towards adults and the Garden Wing for families.  Guests staying in the Ocean Wing are able to enjoy a bathtub on the balcony (oooh!) and a few extra special touches:
Buffet breakfast at the Oceana restaurant
Exclusive use of the swimming pool and jacuzzi pool
Separate garden and courtyard entrance
Dedicated concierge service
Amenities at Rasa Ria include:
Complimentary Wifi
Tea and coffee making facilities
TV
Mini bar
In-room safe
Bathroom and slippers
As we chose the half board option, breakfast was included in our stay and held in the informal Coffee Terrace.  There was an extensive selection for breakfast which included cereals, yogurts, cold meats, pastries, cakes, fruits and congee – my favourite 😉  Hot selections included Asian breakfast dishes and eggs cooked the way you want, tasty waffles and even American style pancakes!
Restaurants
Shangri-La's Rasa Ria Resort provides five restaurants and two bars for the guests, offering Asian, Japanese, Indian, Italian and Malaysian cuisines to cater for all tastes.
Our favourite restaurants during our stay were the Japanese restaurant, Kozan and Coast (which was replaced with Oceana a couple of years ago).
Seating at Kozan was around the teppanyaki station and we were able to admire the cooking skills and the creativity shown from the chef.  It was a delight to watch the chef fry vegetables and flick them into the fried rice – there was no way I could manage to do that.  Luckily aprons were provided to protect our clothes if the chef did miss, however I think it was more for our sake to prevent us spilling food onto ourselves whilst using chopsticks haha!  Ian was slightly hesitant with using chopsticks at first, yet he did remarkably well and his apron remained super clean by the end of the meal (seriously, I don't know how he managed that!!).  The food was delicious … beautiful juicy prawns and salmon – all the dishes were flavoursome and you could definitely taste all the fresh flavours. 
Coast was an a la carte restaurant serving International cuisine, perfect for a romantic evening.  The restaurant setting was beautiful and sophisticated with an underwater theme.  Delicate long blue chandeliers hanging off the ceiling, soft lighting giving that relaxed ambience.  The sleek bar was the centre of attention offering a wide variety of liquors!  The dishes were beautifully presented just like art on a plate!  The food provided endless divine, explosions of flavours in the mouth.  Two years ago, Coast was replaced by an upmarket Italian restaurant called Oceana.
The Makan Street restaurant is an open-air hawker style buffet, filled with traditional Malaysian food stalls.  A great way to sample traditional Malaysian dishes.
Naan, the Indian restaurant offers specialities from the North and coastal Goa.  The curries were delish and the flavours were intense.
The Coffee Terrace is open all day and also offers snacks too if you're feeling a bit peckish.  The Golfers Terrace  is open for light meals and snacks, perfect after a game.
Activities
Being gym bunnies, we were happy that there was a gym on site, equipped with cardio and weight machines.  A great way to still keep up the fitness whilst indulging ourselves with tasty food and cocktails.  If the gym isn't your thing, then why not consider the water activities from jet skiing, water skiing to parasailing and kayaking.
Why not lounge by the pool, perfect for a refreshing dip or relaxation and enjoy the sunshine.  There's even a water slide for the kids to keep them occupied.
There's luxurious treatments available at the Spa ranging from relaxing body massages to help ease the muscles, to a variety of facial treatments.  Pure bliss!
Who wants to play a round of golf?  Well you're in luck, as there's an 18-hole championship gold course with views of Mount Kinabalu in the distance.
Don't forget to explore the Nature Reserve with 64 acres of rolling forests, a tree top canopy walk and home to a large variety of birds, native animals and fruit trees.
The resort have recently offered  The 'Breakfast with a View' Jungle Tour, which allows guests to spot the wildlife whilst on a sunrise guided trek.  You have the chance to enjoy a champagne breakfast with stunning views of Mount Kinabalu (I do love champagne!).  If we get the chance to return, I think we'll be add this to the holiday!  There was also a 'Malaysian Cooking Experience' when we were there which was a great way to learn mixing exotic flavours to get great tasting dishes – Rendang was one that we brought back … Yummy !
Other nature experiences include:
Night Vision Nocturnal Trek
Sabah Nature Trail
Little Rangers Experience
Sandakan Orangutan Day Trip
There's plenty of activities for the children:
Children's pool by the Garden Wing
Kid's Club
Games Area
Hire bicycles and explore the resort
How to get to Shangri-La's Rasa Ria Resort
There aren't any direct flights to Borneo, so you're journey will involve catching a connecting flight to Kota Kinabalu/Kuching from either Hong Kong, Singapore or Kuala Lumpar.  
We flew from the UK to Kota Kinabalu via Kuala Lumpar with Malaysian Airlines.
When to go
The temperature in Kota Kinabalu is generally warm and humid with temperatures averaging from 23-30°C (74-85°F).  Humidity in Borneo is around 80%.  The rainy season falls between October to January/February and the dry season is around March to September.
Shangri-La's Rasa Ria Resort is ideal for couples as well as families too.  The food is fantastic and the service is excellent.  The staff are accommodating, professional, courteous and forever smiling!  There's also  plenty here to keep you occupied if you want to shy away from the heat and sun.  With the resort being nestled in acres of tropical rainforest we found it to be the perfect luxury retreat.
Have we tempted you to book your stay at the Shangri-La's Rasa Ria Resort?  Where did you stay when you were in Borneo?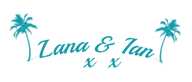 Don't forget to follow our blog with Bloglovin'
Searching for great hotel prices?
* The links used are affiliate links. By buying through the links we may receive a small commission for the sale. This has no effect on the price you pay.
Other Posts You May Like ...
For All The Latest News & Posts !
Sign up now and join us at 'WhodoIdo'
Only 'latest news & new post' notifications sent – No Spam!