Mango Bay Resort Phu Quoc, Vietnam
Secluded beaches, warm turquoise waters, stunning sunsets, idyllic … Mango Bay Resort in Phu Quoc is truly a beautiful tropical getaway.
Phu Quoc is like Phuket 20 years ago…
When researching for the trip around South East Asia in 2013, I came across an article about the largest Vietnamese island, Phu Quoc, off the south coast of Cambodia in the Gulf of Thailand.  Some travellers have mentioned that Phu Quoc is like Phuket 20 years ago or Koh Samui 10 years ago.  Well, after reading those comments we had to add this to our trip.  We decided on staying at Mango Bay Resort, an eco-friendly, sustainable resort located on the west coast of Phu Quoc. Booking with Mango Bay Resort included a free airport transfer – one less thing to worry about, perfect!
Accommodation
Mango Bay Resort in Phu Quoc has 44 rooms and villas dotted along 10km of beachfront land; being there you would think you were the only ones there.
There are quite a few types of accommodation to choose from at Mango Bay Resort:
Seaview verandah rooms (these are 5 rooms with access to the communal terrace and fab views of the sea)
Garden view rammed earthened bungalow
Superior seaview fisherman bungalow
Deluxe private garden plantation bungalow
Deluxe seaview plantation bungalow
Superior seaview family bungalow
Private bay view villa
Deluxe seaview reef house
Staying in the verandah bungalow was a fantastic choice – we didn't see any other bungalows nearby (maybe due to the fact that the bungalow was located at the far end of the resort!).  Actually we rarely saw people walk past our quaint bungalow.  Opening the wooden doors, the bungalow was bright, minimalistic with a large four poster bed adorned with a fully covered mosquito net.  Who knew that this small bungalow would have a fair amount of space inside.  Appearances can be deceiving!  There's enough space to hang up your clothes and a safe for your valuables.  A cool box is placed in all the rooms/bungalows instead of a refrigerator so don't worry, your beers will still be kept cool.
We did notice that the walls did not meet the thatched roof, in order to allow natural light to make the bungalow feel bright and airy, and also to allow the natural air circulation  to keep it cool during the summer months.  There was a closed bathroom with a shower and toilet.  Toiletries were provided and there was always plenty of hot water when having a shower.  Ian did mention one evening that I was not alone whilst I showering! There was a huge spider clinging onto the inside of the bathroom door.  Later that evening I found out that it was a huntsman spider (eeek)!  The manager did reassure me that those spiders are harmless (apart from the nasty bite!).  Nevertheless,  I still wanted someone to remove it straight away.  I know, I know, I'm scared of spiders (ha ha)!
Wifi was free and even had a router in the bungalow.  Must say the internet was fast!
Restaurant
Phu Quoc is definitely a foodie heaven for seafood lovers!  The resort has both a restaurant and a beach bar.  The restaurant offers Vietnamese and Western style dishes, so plenty of options to satisfy all palates.  Naturally, I was drawn to the Vietnamese style dishes and seafood options, whilst Ian chose the red or green Thai curries served in large bowls – YUMMY!  The menu also included Vietnamese streetfood like pho bo (beef noodle soup), bun cha (barbecued pork with rice noodles) and bun xeoh (yummy savoury style pancakes).  Every evening we enjoyed a cocktail and a complimentary plate of sushi or tapas by the sea, at the beach bar, and watched the sunset.    
Breakfast was also served at the beach bar from 6.30am to 10.30am; there was a choice of Eastern and Western style breakfasts which included pho, broken rice with pork, sausages, bacon, scrambled/poached/boiled eggs, cereal, ham & cheese, fresh fruit, pancakes, yoghurt, croissants and a bread basket with butter and various jams.  Quite a few times I enjoyed slurping up the delicious chicken pho.  Breakfasts here were pretty hearty.
If you did fancy venturing out, there was a very good Vietnamese restaurant called Sakura, which was only a short walk from the resort.  Very affordable too.
How to get to Mango Bay Resort in Phu Quoc
We flew from Ho Chi Minh City (Saigon) with Vietnam Airlines.  As we were there for the TET festival, we did book our tickets in advance as tickets were selling fast. Other airlines which fly to Phu Quoc include Jetstar and Vietjet Air.
The other option is by ferry from Rach Gia and Ha Tien.  The seas are calm during the dry season (late October to May) and a bit choppy during monsoon season (June to September).
Activities
There is an on-site spa overlooking the sea offering various massages, beauty therapies and facials.  Great for unwinding and taking time out.
Reception can arrange day trips around the island and snorkelling trips too.
Complimentary yoga and Tai Chi classes run everyday at the resort.
The entire resort operates as a sustainable or 'staying green' environment. It does this by using solar panels to heat the water and provide electricity, using 'low water use' toilets and no air conditioning in the rooms but ceiling fans.  When building the bungalows there was minimal tree removal and locally sourced building materials were used.
What I admire with Mango Bay Resort is that they give back to the community by providing free accommodation to their staff and giving four months free English lessons to them during low season.  Such a fabulous concept.
We could see why guests tend to stay at the resort – excellent food, private and quiet, beautiful views from the bungalows, excellent service and friendly staff.  A luxury, idyllic nature resort with unique bungalows offering fantastic sea/garden views, relaxed ambience and a private sandy beach … what's not to love!
Have you been to Phu Quoc?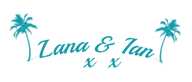 Don't forget to follow our blog with Bloglovin'
* The links used are affiliate links. By buying through the links we may receive a small commission for the sale. This has no effect on the price you pay.
Other Posts You May Like ...
For All The Latest News & Posts !
Sign up now and join us at 'WhodoIdo'
Only 'latest news & new post' notifications sent – No Spam!