Andersen Hotel – Chic & Boutique – Copenhagen, Denmark
Looking for a chic and stylish hotel in Copenhagen?  Then look no further than the Andersen Hotel …
As some of you may know, Ian and I like to plan birthday surprises for each other.  Having planned a long weekend trip to Copenhagen, I decided to book the Andersen Hotel (click here for more information); a 4 star chic, stylish boutique hotel located right in the heart of the city, in Vesterbro.   The Andersen Hotel is around a 5 minute walk from Central Station, about a 10 minute walk to Tivoli Gardens and within 15 minutes of the world's longest walking street, Strøget.  It's ideal for foodies, with it being so close to trendy restaurants, cafés, bars and many artisan food shops in Vesterbro, and its also close to the Meatpacking District.
The Andersen Hotel has 69 rooms; each room is unique and has been decorated using the brand 'Designers Guild'.  There are three types of colour schemes available:
Princess – A combination of purple and fuchsia providing a warm atmosphere
Mermaid – Turquoise and lime shades to reflect the elements of water
Emperor – Blue and magenta offering a touch of luxury
The hotel is easily accessible from the airport; only three stops on the train line and less than a 5 minute walk from Central Station.  We spotted the long hotel sign on the side of the building, so there's no way of getting lost!
On arrival, the receptionist was very friendly, welcoming and made our check-in very quick.  Just a quick sign of the paper work and we headed straight to our room via the small elevator just large enough for four people (or two and luggage).  Our room was located on the top floor and away from any potentially noisy cleaning cupboards.  The corridor to our room was fairly narrow, definitely wouldn't be able to walk side by side.
Our room had the Princess colour scheme – a modern, bright, colourful room with a bright fuchsia pink featured wall paper in contrast with the light wooden flooring.  An elegant and stylishly designed room with quirky bed side lamps suspended from the ceiling next to the king size bed.
The hotel offers four types of rooms:
Cool – the standard room type
Brilliant – a medium sized room
Wonderful – a spacious room featuring a comfy sofa
Amazing – the largest and most spacious room, perfect for families
The spacious bathroom was decorated with white tiles from floor to ceiling, complete with fresh white towels, Molten Brown toiletries and a cute yellow rubber duck placed in the shower.  How cute!  And you can even take the rubber duck home with you as a keepsake.
Our room faced the courtyard area, perfect for a quiet stay.  We didn't hear any noise from outside and slept like babies. 
A large bag of fruit was waiting for us in our room as a welcome gift from the hotel!  Great snacks to keep your energy up whilst walking around the city.
There was complimentary Wifi which we found to be very fast throughout the day (no password necessary).
Room Amenities
Safety box
Mini bar
LED TV
Fridge
Mini Nespresso machine
Environmentally friendly cartons of water replenished daily
On each floor little treats were left for guests climbing the stairs; cartons of water, biscuits and a huge jar of toffees.  Loved these extra little touches!
Tip: It's safe to drink the tap water in Copenhagen, very clean and fresh tasting.
Restaurant
A tasty organic breakfast was included with the room rate which was served in the dining area from 7am-10am on Monday – Friday and 7am-11am during the weekend.  We'd recommend not to leave breakfast too late as the selection from the warm counter did run a bit low nearer to 10am.  For breakfast there was a variety of juices, teas, coffees with a cold selection offering Danish pastries, fruits, cold meats, cheeses and cereals.  The warm selection included bacon, sausages, pancakes, scrambled eggs, boiled eggs and rice porridge.
To me, the rice porridge was similar to rice pudding and I did sprinkle in some raisins and dried cranberries, just to add some texture to each mouthful.
Facilities
The Andersen Hotel provided an 'Honesty Bar', where by guests can mix their own drinks.  Also soft drinks and coffee from the Nespresso machine located in the lounge area allowed the guests to have free drinks all day.  Why not chill out and relax in the lounge area with a magazine or even borrow an iPad from the reception.
There's 'Wine Hour' every day from 5pm-6pm; free glasses of wine for all the guests to enjoy in the lounge and experience hygge.  And of course, we took advantage of this every evening with a lovely glass of red in hand before heading out for dinner.  The perfect way to start of an evening!
Be like the locals and hire a bike from the hotel for 130 DKK a day.  It'll keep you fit whilst seeing the main sights around the city … kill two birds with one stone as they say!
For those who wish to keep active on holiday, why not try the hot yoga classes at Studio Vesterbro only 300m from Andersen Hotel.  Or if you enjoy running why not book a running tour with a private guide at Running Copenhagen.  The hotel are able to make all the bookings for you.
Every second month, the hotel holds an art exhibition in the lobby area whereby you can meet the artist yourself
Andersen Hotel operatives 'concept 24' which allows guests to have the room 24 hours from check-in to check-out.  For example, we checked into our room at 2pm, therefore we were able to keep our room till 2pm on the day of departure and no extra cost (only if you have booked directly with the hotel).
Getting There
From the airport, purchase a single ticket to Central Station and it's only three stops away.  Once you've reached Central Station, look for Reventlowsgade exit, cross the pedestrian crossing and turn left down Istedgade road.  The hotel is located on the right hand side, opposite Absalon Hotel.
Overall, we thoroughly enjoyed our relaxing and comfortable stay at Andersen Hotel.  Our Brilliant room was vibrant, bright, spacious and clean.  We loved the wine hour every evening in the cosy lounge area and the lovely treats on each floor.  On occasion we were unable to get hold of reception when calling from the room, and Ian had to go down to reception to pick up the Molten Brown toiletries which weren't replenished one day.  Other than that, we found the staff courteous and helpful.  Andersen Hotel is perfect for couples, business travellers and families.
Price: ~ £140 a night (end of November 2017)
For great deals on Andersen Hotel, check out Booking.com.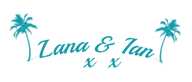 Don't forget to scroll down to the bottom  to subscribe and be the first to receive new posts!
Don't forget to follow our blog with Bloglovin'
* The links used are affiliate links. By buying through the links we may receive a small commission for the sale. This has no effect on the price you pay.
Other Posts You May Like ...
For All The Latest News & Posts !
Sign up now and join us at 'WhodoIdo'
Only 'latest news & new post' notifications sent – No Spam!