A Sunday Roast Feast @ Oxbo Bankside, London
Oxbo offers a feast fit for a King or Queen!
Having only sampled a couple of Sunday roasts in London (at Roast and Hawkesmoor), we had read good reviews at Oxbo Bankside (click here for more info) and decided to book a table to test it out and what better way than to celebrate a friend's birthday.
A short walk from Southwark station, we stepped inside the restaurant to find a bright, spacious room with a relaxed ambience and live music playing on one side of the room.  The restaurant was modern, contemporary decorated with simple light fixtures, white tiled columns and huge windows spanning one side of the room to allow enough natural light through.  Oxbo offers British favourites with a twist by using fresh, authentic ingredients from local suppliers and traders at Borough Market.  The executive chef, Paul Bates, has created simple British dishes packed full of herbs and spices, inspired from his travels to Australia and Singapore.
Greeted with a friendly smile at reception, we were led to a table right next to the food.  "Oh how convenient for us!" I said to the receptionist (with a cheeky smile).  Whilst waiting patiently for the rest of the table to arrive, I had a hard time looking anywhere else but at the 'dessert' table 😉
The tables were well spaced out with waiters and waitresses meandering round them.  Our table had views of the starter and dessert Chef's Trader Tables and of the wide open kitchen – with the chefs waiting for the orders to fly in.
The open kitchen located at the rear of the restaurant, allows the guests to strike up conversations with the chefs about the dishes produced and the ingredients used for each dish.
Oxbo Bankside provides a unique mix of contemporary design and honest, flavoursome food

- TimeOut

   
The majority of the table chose the bottomless option, which included three courses and unlimited bubbles (Cava) – why not!
First up, we all headed for the starters table which wasn't too busy and the plates were constantly refilled.  What a choice – a great selection of cold starters to suit everyone from vegetarians to meat lovers.  There were huge bowls of salad, roasted vegetables, giant couscous, potato salad, cucumber and celery with feta cheese.  Plates of cold meats such as salami, peppered beef pastrami, honey roast ham, prosciutto and chorizo.  Recently I have converted to loving sashimi (read our Roka review), so of course I had to sample the salmon and swordfish sashimi along with the swordfish ceviche.  We really tried not to have a big pile of food on our plates – honest 🙂
The salads were fresh and tasty, packed full of flavour.  The sashimi was good but not as good as Roka I'm afraid.  And did I go back for seconds?  The answer was yes … I was the only one from the table to have seconds.
Next were the main courses.  We had a choice of:
Roasted Sirloin of Gloucestershire Beef with Duck Fat Roast Potatoes & Yorkshire Pudding
Roasted Stone Bass with Celeriac Puree, Mouli, Crab & Watercress
Josper Grilled Corn Fed Chicken with Duck Fat Roast Potatoes & Gravy
Thanet Cauliflower, Broccoli and Lentil Dhal with Sweet Potato & Garlic Flat Bread
All the main courses offered a good portion size, which is always good to see.  The stone bass was seasoned to perfection, with a beautiful flakiness and the celeriac puree was smooth and creamy.  Delicious!
The corn fed chicken was beautifully cooked, soft and juicy … not a hint of dryness at all, accompanied with crispy roast potatoes and a watercress garnish.
The medium rare sirloin of beef was succulent and tender served with a large Yorkshire pudding, crisp duck fat roasted potatoes and rich gravy. Mmmmm.  The knife cut through the meat with no effort at all. This was all complimented by sides of steamed vegetables that were placed around the table.
The only complaint we had was that we waited over 50 minutes for the mains to arrive, which is way too long, causing us to get quite impatient – more about that later.
Feeling fairly full from the main course, we still had room to taste the many colourful miniature desserts.  What an array of desserts too!  So to name a few:
Chocolate torte
Almond bakewell tart
Mini trifles
Blackberry fool
Cherry clafouti
Mandarin meringue pie
Carrot cake
Peach panna cotta
Profiteroles
Treacle tart
Champagne jelly
There was also a great selection of cheeses on the dessert table including Cornish Brie, Cashel Blue, Capricorn Goats Cheese, Red Leicester and Garlic Leaf Yarg and a variety of biscuits and crackers to accompany them.
And let's not forget the pick n' mix sweets of fruit salads, liquorish, white mice, flying saucers, jelly beans and fizzy colas.  Such a big kid at heart!  Like a kid in a sweetie shop.
The desserts we felt were hit and miss, some good and some not so great.  The sweet and moist carrot cake and the zesty lemon meringues were scrumptious.  A few of the desserts had an odd flavour, for example the champagne jelly was bland and the rhubarb dessert had a strange after taste.
Overall, the selection of starters and desserts were good. The starters were fresh, tasty and light but the odd flavours from some of the desserts let the part of the meal down somewhat.  However, the main courses were the stars of the show – each one was cooked to perfection with an excellent blend of flavours leaving us all feeling content.  Despite the long wait for the mains, the Manager was excellent and made sure the rest of our meal continued without a hitch. He also personally removed the service charge and all the drinks from the final bill.  Great value for money! We would definitely go back.
Price
Oxbo Roast (includes three courses) without the bubbles  – £30
Bottomless Sunday Roast with unlimited bubbles – £42
It should be noted that the Roasts change on a weekly basis.
Have you visited Oxbo and tried the brunch or Sunday Roast?  Where would you recommend for a Sunday Roast in London?  
We'd love to know, please feel free to comment below.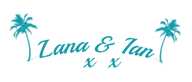 Don't forget to follow our blog with Bloglovin'
Other Posts You May Like ...
For All The Latest News & Posts !
Sign up now and join us at 'WhodoIdo'
Only 'latest news & new post' notifications sent – No Spam!