The Perfect Romantic Stay @ Ganda Rooms & Suites, Ghent, Belgium
A relaxing romantic stay with friendly service at Ganda Rooms & Suites!
Looking for a romantic boutique hotel in Ghent?  Then look no further and reserve one of the beautiful rooms at Ganda Rooms & Suites.  Having had a wonderful romantic break in Bruges a few years ago, we decided to explore Ghent to see what this charming city entails.  As you may be aware, we do enjoy staying in small boutique hotels for that personal touch.
Stay in an authentic luxury setting

- Visit Gent
Ganda Rooms & Suites
Ganda Rooms is a lovely small boutique hotel located in a 18th century townhouse, centrally located in Ghent.  What you will first notice when you arrive is how quiet the street is.  You'll definitely have a peaceful night's sleep staying here!  The hotel is owned by a couple Annik and Kristof, who have transformed the townhouse into a stunning hotel.  Before arriving in Ghent, we were contacted by Annik and Kristof for our estimated arrival time so they could have someone there ready to greet us.
As we stepped inside the hotel, we were greeted by a friendly member of staff who led us up the stone spiral grand staircase to the first floor.  Here we found our deluxe room which was conveniently situated near the salon and kitchen … what a coincidence.  Not far to go for our breakfast!
Ganda Rooms offers 8 rooms and 3 Suites; 3 Superior, 2 Deluxe and 1 Suite.  The Superior rooms and one Suite are located on the ground floor, the Deluxe rooms are on the first floor and the remaining two Suites are on the second floor.  To access the rooms, each room has a unique code … so no more losing those key cards.  How modern is this hotel!
Deluxe Ganda Room
We decided on the Deluxe room as we wished to be away from the main entrance and not hear any foot traffic.  However, the entire hotel was super quiet and we barely heard a peep from anyone.  The Deluxe room was gorgeous – bright, spacious and very contemporary.  I loved the bronze discs on the hanging lampshade and the tall windows allowing the brightness to come through to the room.  The room had been elegantly decorated with selected Belgian products, whilst still keeping the original fireplace.  
The dark grey walk in shower was subtlety lit and offered high quality bath products for us to use.  Don't you just love the rainfall showers!
The bed was so comfortable and cosy – it almost felt like home.  Let's say we slept like a log.
On the mantle piece were 4 complimentary cuberdons to enjoy.  These are typical Ghent sweets – great for those who have a sweet tooth.
Room facilities:
Flat screen TV
Telephone
Hairdryer
Free toiletries
Radio
Desk 
Wardrobe
Hotel Facilities
Salon

Tea and coffee is available at your disposal in the salon. Don't forget to cut yourself a slice of the homemade cake to enjoy with your cuppa.  Small bottles of mineral water are also available for you to take.


Honesty Bar

You'll find bottles of red and white wine in the corner of the salon.  If you fancy a glass of wine, just pop your name down in the book with the room number and the wine will be added to your bill. 


WiFi

WiFi is available in all rooms and in the hotel.  The WiFi was excellent during our stay.

Guide Books

There's guide books, leaflets and numerous restaurant business cards available in the Salon.  The restaurants have been highly recommended by Annik and Kristof.  There's a mini guide book which comes in many languages, that you can take away with you.
Breakfast at Ganda Rooms
We didn't have breakfast included with our room price, however we did read excellent reviews on it.  Of course we had to sample the breakfast at Ganda rooms and let you know what we thought!  Well, our verdict is to go for the breakfast here.  It's a feast fit for a king.
You can sit in the small sitting area just by the Salon or on the long table with the any other hotel guests who happen to eat at the same time as yourselves  We're social bees and opted for the kitchen.  During the Summer months, you can enjoy breakfast on the terrace.
There's buffet breakfast – gorge yourself on a variety of pastries, fresh fruits, yogurts, cereals and fruit juices.   Kristof came over and asked if we'd like tea or coffee and that hot breakfast was available too.  We opted for bacon and scrambled eggs, seeing as we had a day of exploring the city ahead of us.  
Tip:  For those who would like gluten free breakfast, this can be requested.
Location of Ganda Rooms
Ganda Rooms & Suites is located in the heart of Ghent and a short walk from all the main sights e.g. Vrijdagmarkt Square, Sint-Jacobskerk and Gravensteen. 
The hotel was ideal for us and very accessible by foot to the main attractions.  We found we didn't have to use the trams to get around.
How to get to Ganda Rooms & Suites
You can easily reach the hotel by train, car and from the airport.
We reached the hotel via the Eurostar from London and picked up a taxi from the train station.
The airport is only 45 minutes by car or you can drive to the hotel directly.  There's parking available around the hotel and you can reserve a parking space when making your booking.
Cost & How to book the hotel
For our three night stay we paid €468 without breakfast.
To book a room at Ganda rooms, we used Booking.com.
Click for rates and availability
We had such a relaxing and memorable stay at
Ganda Rooms
& Suites.  The owners Annika and Kristof were very welcoming and friendly.  We highly recommend staying at this boutique hotel in Ghent.
Need ideas on what to do in Ghent? Check out our Ghent weekend guide for top things to see, do and eat!
Have you visited Ghent?  Where did you stay in Ghent?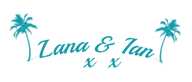 Don't forget to scroll down to the bottom to subscribe and be the first to receive new posts!
Don't forget to follow our blog at Bloglovin'
* The links used are affiliate links. By buying through the links we may receive a small commission for the sale. This has no effect on the price you pay.
Other Posts You May Like ...
For All The Latest News & Posts !
Sign up now and join us at 'WhodoIdo'
Only 'latest news & new post' notifications sent – No Spam!