Hotel Casa de Colón Seville, Spain
Stay in this lovely, welcoming boutique hotel situated right in the heart of Seville!
If you're looking for a city break in November then head to Seville … where you can expect warm sunshine and great tasting food!
Searching on the internet we stumbled across Hotel Casa de Colón; a family run boutique hotel situated in the city centre. It's so close to all the main attractions, e.g. the Alcázar Palace and the Cathedral and there's also many tasty tapas, just a mere stones throw away from the hotel!
Hotel Casa de Colon
Hotel Casa de Colón  is located in a restored manor house, dated in the 18th century.  As you enter the hotel, the first thing you'll notice is the bright airy patio area, naturally lit by the glass roof complimenting the light grey marble flooring.  The stained blue glass can be seen throughout the hotel which is of Italian influence.  The house has been beautifully restored with original tiles from Triana de Mensaque circa 1886 so still in keeping with traditional Sevillian style.
There are 17 rooms in total in the hotel each uniquely decorated in the Sevillian style:
Standard room
Superior room
Deluxe room
Grand deluxe room
Attic room
Deluxe room at Hotel Casa de Colon
Check in was fairly quick and we were then taken to our room on the second floor.  A lift is available to take your luggage up to the room … don't fret – no walking up the stairs with the big heavy suitcase! Ha ha!
Our room was very spacious, simply furnished with a king size bed, a small living area leading to the bathroom.  Just love all the cobalt blue stained glass in the room, giving a wonderful splash of colour everywhere.  The room faces the central patio, allowing the bright light to seep into the room.  The room was air-conditioned which would probably be welcomed in the peak summer months.
The bathroom was a good size with complimentary toiletries and soft fluffy white towels.  Since the room faced towards the patio area you could slightly hear people talking in the reception area.  This was not a problem at night as it was very quiet.
Complimentary bottles of water and traditional Sevillian snacks (Olive oil torta Ines Rosales) were provided.  I loved the Olive oil torta … so moorish!  Lucky for us there was a shop just a few doors away selling these delicious bites – we highly recommend buying a pack or two to take home which will make perfect souvenirs – until they're all gone 😉
Room facilities include:
Flat screen TV
Free toiletries
Hairdryer
Safe
Complimentary WiFi
Breakfast at Hotel Casa de Colon
Breakfast wasn't included in our room rate, however a continental breakfast costing €9 is available between 8am-12pm, and can be taken in your room or on the terrace whilst enjoying the city views.  The breakfast does not need to be pre-ordered and can be ordered either at reception or from your room.
Continental breakfast includes:
Cereal
White bread
Croissant
Torta Ines Rosales
Spanish ham
Cheese and tomatoes
Orange juice
Hot drink
Hotel Facilities
There is a free walking tour of the city available daily at 10.25am.  Pick up is in the hall.
There is a 24 hour reception
A luggage service is available if you wish to leave your luggage after check out or before check in time.
Cost and How to Book
Cost
We paid €455 for three nights at the end of November.  The rate did not include breakfast.  There are numerous places to grab breakfast or brunch on the same street of the hotel.  Don't forget to try churros dipped in hot chocolate for breakfast!
How to book Hotel Casa de Colon
The hotel can be booked via Booking.com
Have you visited Seville?  Where did you stay?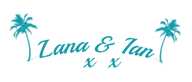 Don't forget to scroll down to the bottom to subscribe and be the first to receive new posts!
Don't forget to follow our blog at Bloglovin'
* The links used are affiliate links. By buying through the links we may receive a small commission for the sale. This has no effect on the price you pay.
Other Posts You May Like ...
For All The Latest News & Posts !
Sign up now and join us at 'WhodoIdo'
Only 'latest news & new post' notifications sent – No Spam!